In this generation, it is really rare to find a person without an Instagram account by which we mean that Instagram has millions of users that use the app every day but still there are many glitches and errors that Instagram users face every day one of the most annoying glitches is "Audio not working in Instagram Reels and Stories."
Instagram reels are one of the most popular short video content uploading platforms so it is really annoying when you face such glitches while watching the Reels and Instagram stories on the application. But how to fix this I bet that almost half of the people don't know how they can fix this simple issue that is occurring on their Instagram.
If you're one of the users who is facing such an issue with Audio in Instagram Reels and Stories then you're at the right stop. Here we will be going to tell you how you can fix this problem easily just by going through some easy and simple fixes that we're going to state below.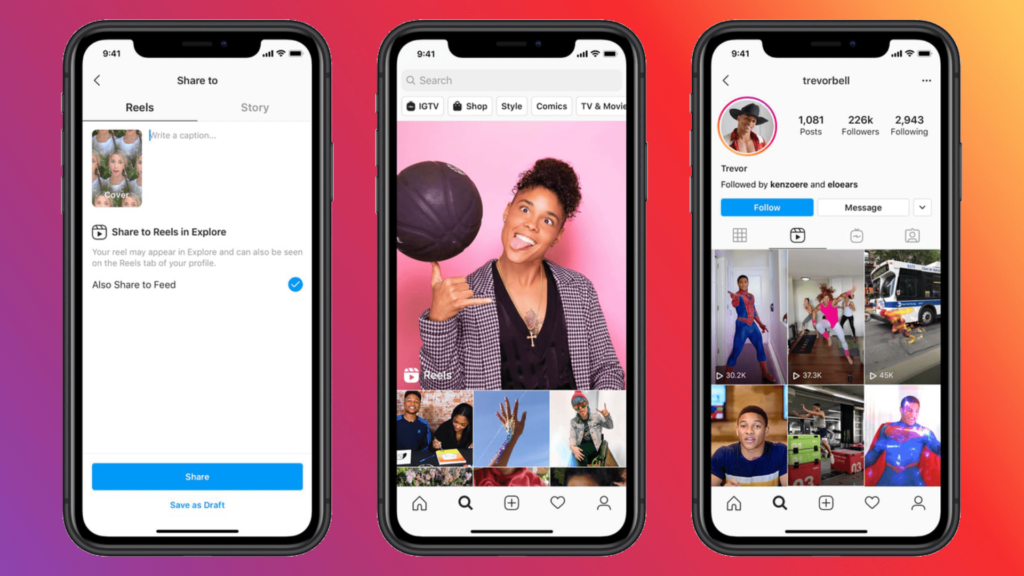 How to Fix "Audio not working in Instagram Reels and Stories" Issue
There are many solutions to solve this problem but here we will be going to tell you the most effective and easiest ways to fix this problem. Below are the fixes to solve no sound issue on Instagram:
Fix #1. Check for Instagram Application Updates
One of the main reasons why this issue occurs on your Instagram application is because of the outdated app. So it is recommended to check for the updates first and see if there are any updates pending for your Instagram app or not and if there are then update it immediately.
Outdated applications are the main reason for the glitches and errors in the application users regularly reports such glitches on the app and the developers roll out the updates to solve such problem so by updating the application you can simply and easily solve your problem.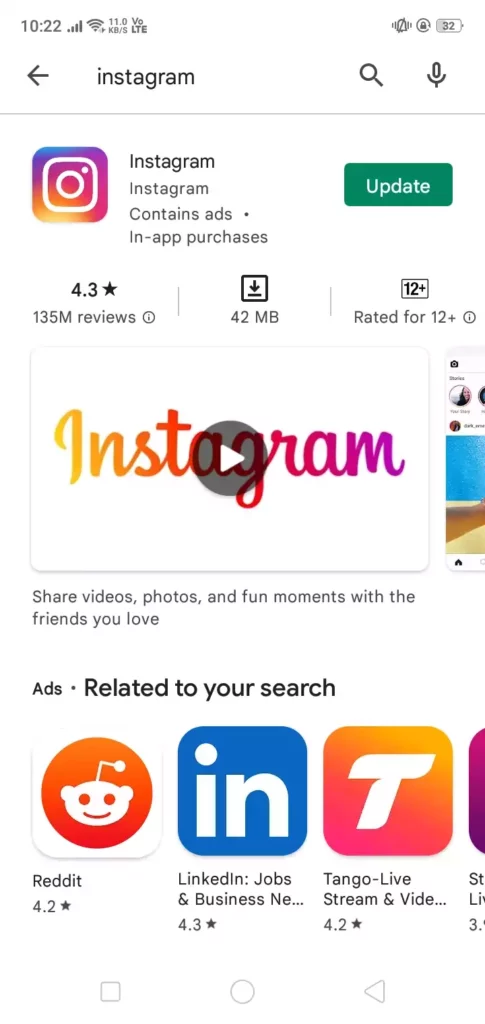 Fix #2. Try Restarting your Device to solve the Audio not working in Instagram Reels issue
Another simple fix is by restarting your mobile device sometimes such glitches occur due to the corrupt files and cache data getting stored on your device and by restarting your device you can restore all the settings and clear such corrupt data from your mobile phone.
It is recommended to turn ON the ringer before restarting and after that try playing some videos or audios on the Instagram app to see if the problem is solved or not and if not then move to the next fix below.
Fix #3. Clear Cache Data of Instagram Application
Sometimes caches and data are the reason why the app isn't working properly on your device so it is recommended to regularly check and clear the caches and data of the application so that no such problem occurs while using the app. To clear the cache and data of Instagram follow the steps below:
Note: Below method of clearing and deleting the cache data is only for Android device users as no such option is available on IOS devices
From your app drawer long-press the Instagram application icon.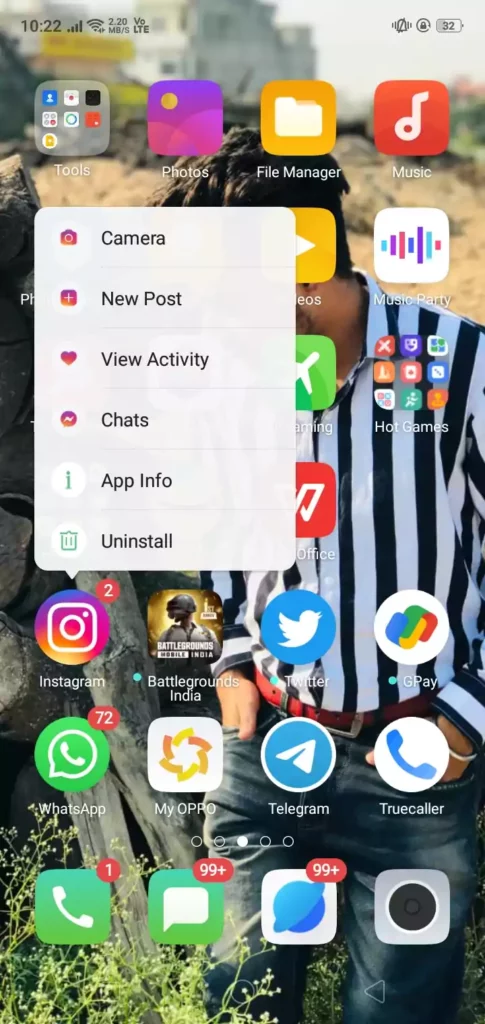 Now some options will appear on your screen from these options select Storage and Cache or App Info.
If your device shows App Info then from there go to the Storage Usage option.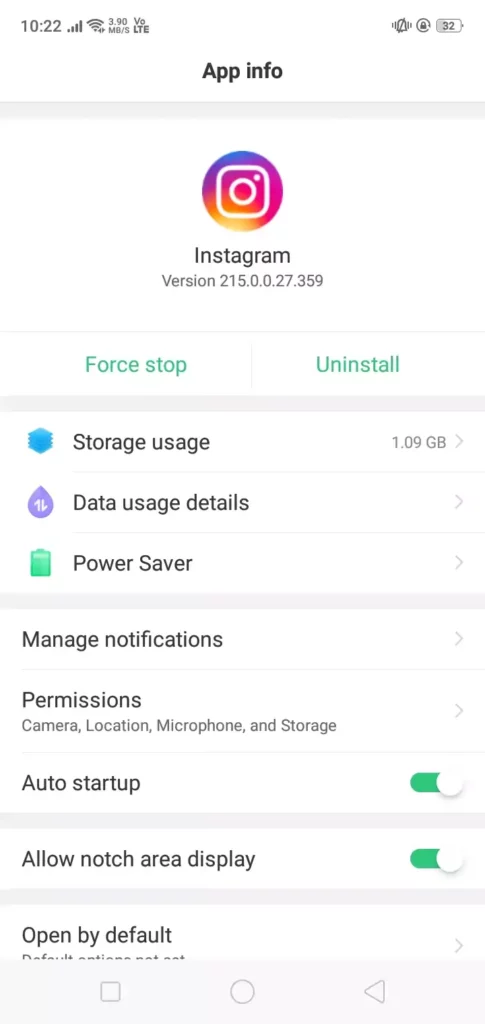 At last, find the option Clear cache and click on it to delete the cache data of the application.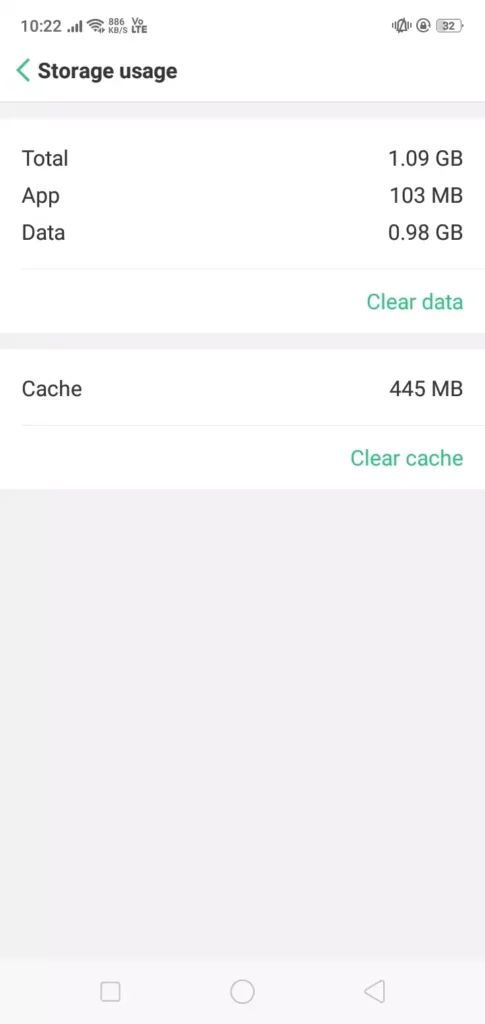 Now you're all set delete the app from the recent drawer and try opening it again and see if the problem is solved or not and if not then move to the next fix below.
Fix #4. Delete and Again Install the Instagram application
If none of the above fixes work for you then we recommend you to reinstall the application maybe the problem is with your current Insta app and by deleting and reinstalling it maybe it gets fixed so this is the last and another easy way that you can try to solve your "Audio not working in Instagram Reels and Stories" issue.
Conclusion
So it's about time that we say goodbye to you and end the article here. Also in case you don't understand or have any problem with the article or you can't able to solve your problem after following the steps above then feel free to tell us through our contact us page.
Also Read: What does it mean when it says Instagram User on Instagram?