If you have a Split AC and suddenly your AC Compressor stops working or your AC Compressor not turning on. Then you're at the right stop here we will tell you about you can solve this problem and your AC Compressor will start working again. So if you're also interested and wanted to try to fix it out yourself then read the full article and try to fix it properly.
Not only this you must also know that the troubleshoot options which we're here to discuss may not always work and it is also possible that your AC Compressor won't start so if this happens then you must ask a proffessional to repair your AC compressor properly.
Methods to solve AC Compressor not turning on
So without wasting any time lets get to the point and try to solve your problem using several methods: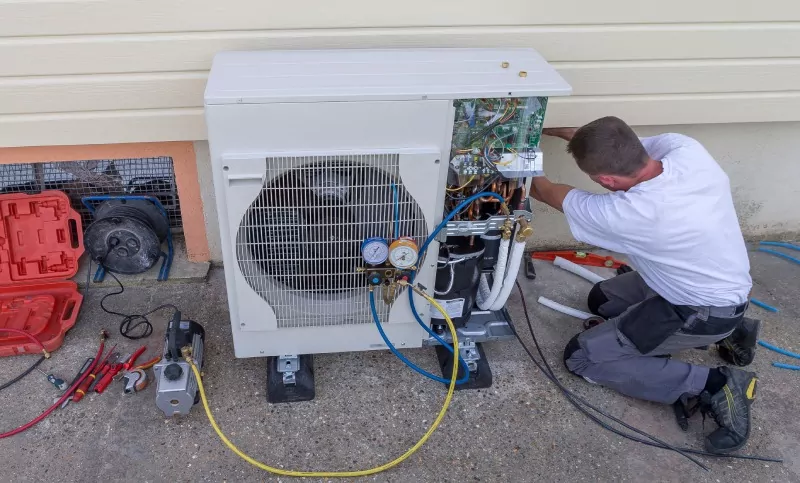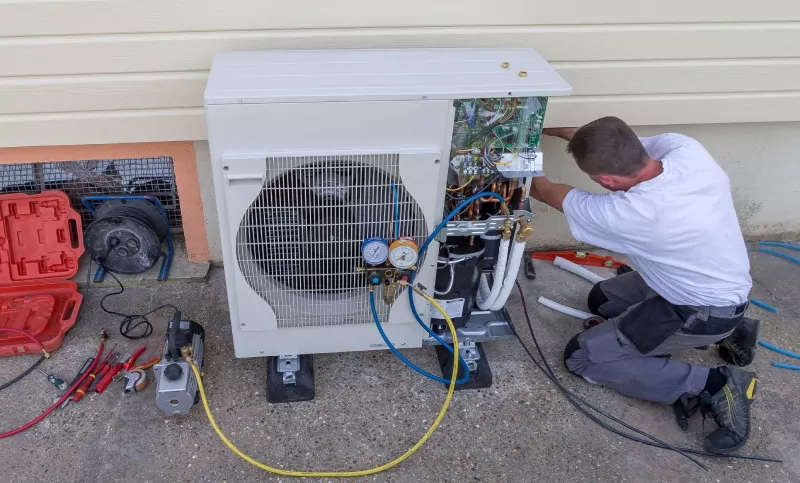 Check for Power
Now its time for the first solution and the most improtant thing to check before moving to any other method you must check for power. It possible that the Compressor fuse and the breaker is not working or tripped off so before trying anyother method you must make sure that your AC compressor is recieving proper power.
If your AC Compressor fuse is making Constant stops of the power and makes frequent problems that means you've to call a professional to replace the fuse or repair it.
Check for Valves
The second method to check for your Compressor problem is the compressor valve. You must check out the valve first the issue arises because of the refrigerant which is in liquid instead of gas when it gets to the compressor inlet. Under this condition your AC compressor will work but there is no cooling so you have to chenge or repair the valve frist.
Check for Capacitors
This is another common issue face by many AC users when there compressors stop working. Broken and old capacitors lead the compressors stop working and the only solution to solve this problem is by replacing it with new capacitors.
Check for Compressor Terminal connection
And the last is to check all the connections before calling an expert. A loose connection can cause some pretty significant problems. So please go through all the terminal connections and check out if there is any problem or not.
After all this methods if your AC Compressor not turning on then you can call the proffessional for help and repair it or replace it.
Also Read: Outside AC Unit not Turning On Here's the Solution