As we all know every year in September Apple organizes an Event to release its new products along with the new iPhone series, but this year 2020 Apple shocked everyone by claiming that this time no iPhone series will be launch on Apple Event Time Flies which is going to be held on 15 September 2020. As per reports this time Apple will not be going to launch it's iPhone 12 series during the event instead of it The company is going to launch its new iWatch series 6, Redesigned iPad Air, and new software by company.
Apple Event Time Flies on September 15
Apple is organizing its yearly event in which it will release its new devices and software. This event is one of the most important event for tech and Apple lovers but this time sad news has come from Tim Cook (CEO of Apple) about the delay in the launch of the Apple iPhone 12 series due to the shortage of supply in this period of Coronavirus Pandemic.
This is one of the saddest news for the Apple lovers who are waiting for new Apple iPhone series which are going to be launch this year. The Apple event of 2020 repeatedly delayed by the company due to the Corona Pandemic but finally date has been decided which is 15 September 2020.
There is no delay in the launch of the new iPhone at the time of date release but afterward Apple has reported that there will be a small delay in iPhone launch but new Apple products will be launch on that Apple Event Time Flies. New products that have been reported by Apple which are launching on this event are Apple iWatch series 6 and probable a low-end watch which is equal to somewhat like iWatch series 3, Second product which is going to be launched according to the company is a redesigned iPad Air 4 and an iPad 8.
New software: IOS and IPADOS are likely to be launch by Apple during this event. As per resources, it is heard that a new device name Airtags may be released along with the above gadgets in this Apple event 2020.
Expected Device to launch in Apple Event 2020
Apple is going to launch many products instead of the iPhone this year. The main reason reported by the company in the delay of the iPhone release is the shortage in supply due to the Coronavirus Pandemic around the world. Most probably there are mainly 4 devices that will go to be released during this event named iWatch series 6 with a low-end iWatch and iPad Air 4 with iPad 8.
iWatch series 6 and Low End iWatch
A new watch series which is going to be released by the company in the Event of 2020. iWatch Series 6 will be a gift for tech lovers by Apple it is an upgraded watch with a pack of latest and hidden features. There is not enough and more information and features about iWatch series 6 but some of its feature which might come in this watch are blood oxygen monitoring, native sleep tracking, more customizations to watch faces, and a rebranded Activity app called "Fitness."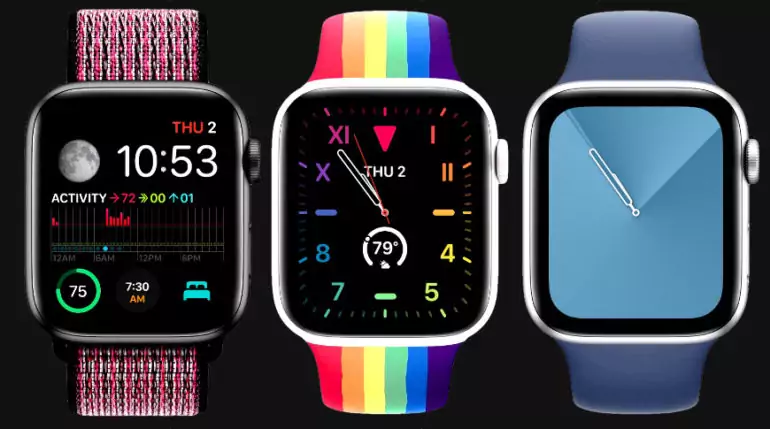 Another watch that might be released along with this iWatch series 6 this watch will be somehow related to the iWatch 3 which is also a Low-end watch like the new one which going to be launched in this Apple event Time flies. There is not much information to us about this device but to sure is that its price will be low and cheap compare to other devices.
Also Read: Apple Event 2020 Time Flies to be held on 15 September, New product iPad Module, iWatch
Ipad Air 4 and iPad 8
Other two devices that are reported by the company to be launched in this event of Apple 2020. One is the iPad Air 4 and the other one is the iPad 8. The iPad Air might get a redesign with an edge-to-edge screen like the iPad Pros. That would be a significant design change from the current Air, which currently sports thick top and bottom bezels, and a button for Touch ID.
It appears that the iPad Air could adopt the iPad Pro's gesture-based navigation system there is also a Smart Connector on the back of the iPad Air, like the one on an iPad Pro, so perhaps it will be able to connect to accessories designed for the 11-inch iPad Pro.