Nowadays Android Emulators are one become of the most downloaded apps on PC as most PC users now want to use their PC as an android device. But which are the best Emulator for low end PC as most of us cannot afford a PC with high specs so we have to find the best Android Emulator for low end PCs. The main advantage of using an Emulator is the speed of data transfer which is much better than physical android devices which is why most the people recommend using Emulators.
There are a lot of Emulators available in the market but the problem is most of them are for High-end PCs but we also have some choices for Low-end PCs Emulators also. Here we will tell you about some of the best Emulator for Low end PC which you can consider downloading and enjoy all Android apps on your PC also.
Android Emulators for PC are one of the great tools used by developers for engaging and testing new apps and games. The emulator also helps in identifying bugs in the interface of apps running on different devices.
Best Emulator for Low end PC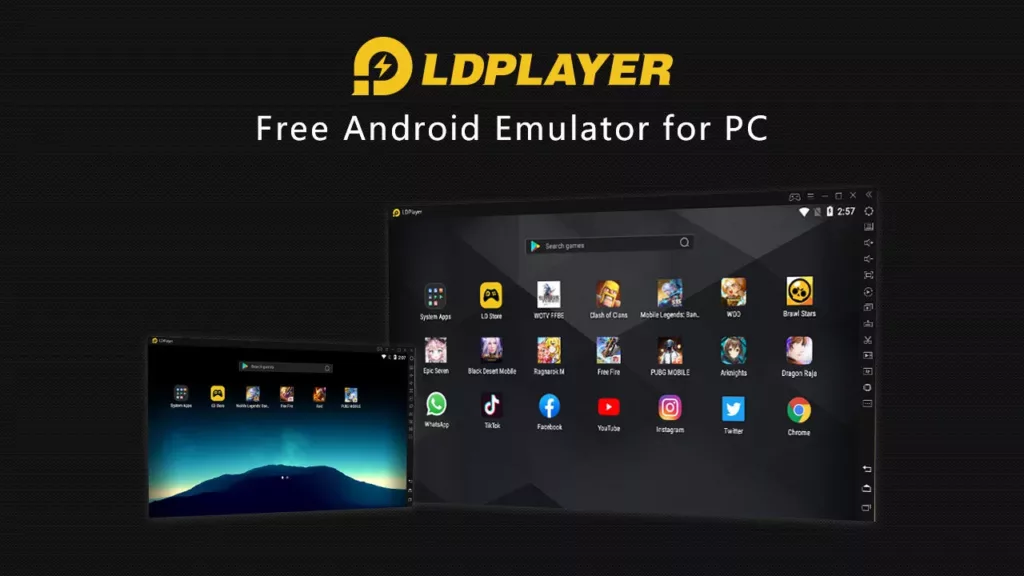 1. LDPlayer
This is the best Emulator for Low end PC with only required storage of 36 GB and 2 GB RAM. This means the Emulator is highly compressed and top functional even with your Potato PC you can easily run this Emulator and use it easily on your PC.
With LDPlayer users can use the app with both Keyboard and Mouse, with the highly compressed feature the app runs with high speed and covers only a small space even having all android apps featuring. It also allows opening and playing multiple games at a time.
As for the minimum requirement users only need a Windows PC with AMD or Intel processor, 2 GB RAM, Minimum 36 GB Storage, Open GL 2.0 GPU, or DirectX 11 technology.
Link to Download:
Also Read: Best guns in COD Mobile: Best guns you can find in the game 2021
2. BlueStacks
You already know the name of the BlueStacks as this is one of the most popular Emulators in the world because of the user-friendly interface. The main feature of this app is its speed of running which makes the OS run faster than the Smartphones which makes this Android Emulator one of the best Emulator for Low end PC.
There are a variety of customizations available in this Emulator which includes Recording screen, taking screenshots, changing the orientation of the screen, PC file transferring, etc.
The minimum requirements for downloading BlueStacks is Windows PC or macOS with AMD or Intel Processor, Minimum 2 GB RAM, Minimum 5 GB Free space, and Open GL 3.0.
Link to Download: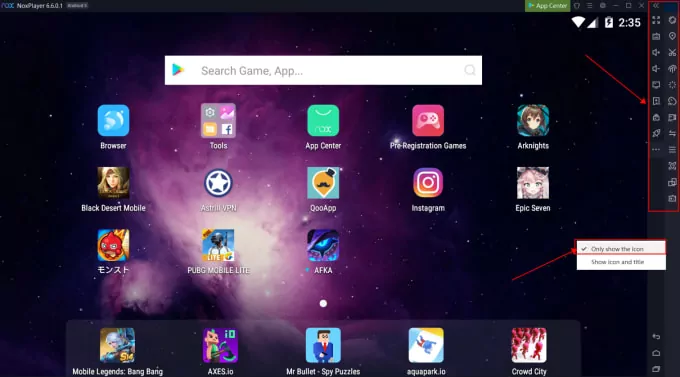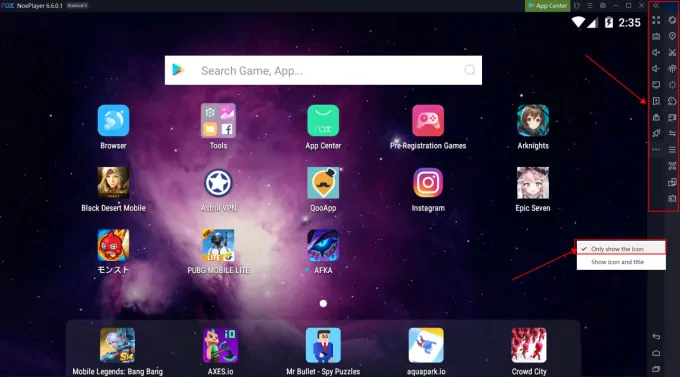 3. Nox Player
Nox Player is one of the best Emulator for Low end PC which helps you to play and run high-end Android apps and games like PUBG. This App can emulate your PC or Laptop into Mobile and Tablet and can run any Android Apps easily and smoothly. It also features a charm bar from where the services of the emulator can be accessed.
The app is totally free and also doesn't include any sponsor ads therefore in short you can say that this is the best Emulator app to run any heavy and high-end apps on your low-end PC. Apps users can also record the screen while using the Apps and games with the help of the default recorder available on the app.
The only downside we can find in this app is that it is pretty heavy and might not be suitable for using a lot of other apps. Also, the app doesn't support the latest version of the Android system.
Link to Download: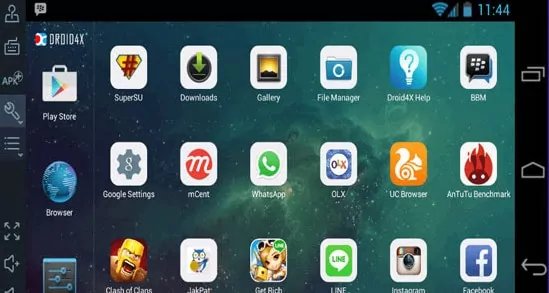 4. Droid4X
This Emulator is another best Emulator for Low End PC which can easily run any Android apps on your Low-end PC. You can play and test all of the Android apps on the big screen of your PC.
The main feature of this Emulator is Touchscreen compatibility, you can control the app from both Keyboard and Mouse, you can take screenshots or record screens, custom controls the graphics of the app, etc.
Link to Download: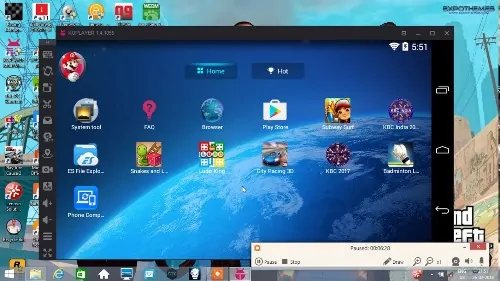 5. KO Player
The last on the list is KO Player which is another easy-to-use Emulator for your low-end PC. You can easily find and download any Android app using the default Google Play Store available on the app moreover if you want to try out some other apps you can also visit the KO store.
There are numerous advantages and features of this Emulator however there is a downside or a glitch also. The glitch that most of the users faces recently while using the KO player is that the Emulator freezes randomly while in use.
Link to Download:
So it's time to finish the article above are the best Emulator for low end PC you can download in 2021. If you really wanted to download one of them the download link is given with all you can visit the website and download it without any issue for free.
Also Read: Why PC Gaming is better than Consoles Gaming