There are several graphics cards launched recently but here we are going to talk about the best graphics card 2021 which you could buy which gives you the best performance and experience while playing games, 3D rendering, and streaming. The needs of the users are always different for buying a GPU some want fast performance in games while others may need it for editing and streaming.
So here we are going to discuss several graphics cards which may suit your needs. The graphic card is one of the most important component in a PC or a laptop as most of the rendering and games stuff done by the GPU present in your PC and if you choose a graphic card which can't run your applications and games according to our need then there is no doubt you choose the wrong one.
Commonly, people choose the wrong GPU which can't fulfill their needs, that's why we are here to clear with you about which GPU suits more according to your needs.
In today choosing GPU for your PC is a really difficult task that many of us face while buying custom PC components and laptops. Really it's not your fault as at present the prices and stock for newly launched GPUs are really high and most are out of stock. Let's just take an example if we want to find the latest graphics card i.e. Nvidia 3000 series and AMD 6000 series all of them are out of stock as there is no regular supply by the companies. While on the other hand if you are seeing for cheap RTX 20 series, GTX 16 series or RX 5000 series you will find them over price as an example if you wanted to buy a GTX 1650 you have to pay $320 which is starting price moreover the price charged for 1650 is almost double of the price when launched.
So seriously it is very difficult for anyone to choose which GPU may suits better according to their needs. So here is the list of several best graphics card 2021 which may not be available at a reasonable price at present but if you want the best GPU then the below listed are best to run modern AAA titles games and 3D rendering.
BEST GRAPHICS CARD 2021
The first and the best GPU present on the market to buy is RTX 3080 which is available at a quite high price but no GPU can perform much better than this one at the available price.
1. NVIDIA GEFORCE RTX 3080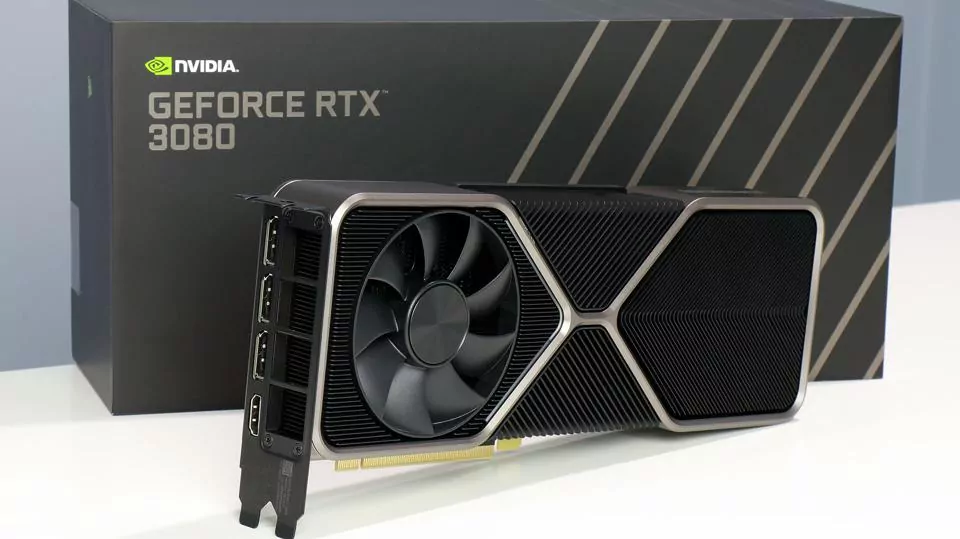 The Nvidia RTX 3080 is the king of all the GPUs as it is capable to run games at 4K resolution with the most fps any graphics card can provide to the user. So, if you are a gamer and loves to play games at high resolution with max settings then you can go with this one. RTX 3080 is about 30% faster than the previous Nvidia GPU 2080Ti. The following GPU is capable of run games with all ray tracing effects enabled in high-resolution gaming.
Let's now talk about some technical features we can get in RTX 3080, the following GPU featured G102 Ampere with 8704 GPU cores. RTX 3080 functions boost the clock up to 1,710 MHz and come with a 10GB GDDR6X of VRAM variant with 19gbps speed. The average TDP energy required to run the 3080 graphic cards is 320 watts.
Ampere also brings improved tensor cores for DLSS, a technology we're bound to see more of in future games now that it doesn't require pre-game training by a supercomputer. We're seeing a lot more games with DLSS 2.0 these days, helped by the fact that it's basically a toggle and UI update to get it working in Unreal Engine.
The biggest con we can find in RTX 3080 is its availability in the market. Moreover, in previous days we get to hear about several rumors about the upcoming Nvidia RTX 3080Ti which is said to be available with 20GB VRAM, but on the other hand, rumors also indicate that we are not going to see 20GB VRAM cards so far due to the component shortage but who knows what will happen in future.
AMD RADEON RX 6800XTHere the second most valuable graphics card available at present in the market is a perfect competitor of the previous RTX 3080. Also maybe you are thinking of RX 6900XT but the reason why I didn't take it in the second place is its pricing as 6900XT only performs about 5-6 percent more than 6800XT but costs around 56 percent more which is a big con and due to which I didn't recommend you to buy in the place of RX 6800XT. Not only that moreover RX 6900XT doesn't offer you any further more VRAM that has been offered by RX 6800XT.
Let's now talk about some technical features of the GPU, the following GPU featured Navi 21 XT by AMD with 4608 GPU cores. RX 6800XT functions boost the clock up to 2,250 MHz and come with a 16GB GDDR6 of VRAM variant with 16gbps speed. The average TDP energy required to run the 6800XT graphic card is 300 watts.
A big part of AMD's performance comes thanks to the massive 128MB Infinity Cache. It improves the effective bandwidth by 119% (according to AMD). We're confident that few if any games in the coming years are going to need more than 16GB, so the 6800 XT is in a great position in that area.
Well the only big con we see in his GPU is its ray tracing performance, in most of the games it falls lack in ray tracing without turning DLSS on which can affect your gaming performance but AMD reported that they are continuously working on the performance of their GPUs so according to me RX 6800XT is the best value for money GPU after RTX 3080 maybe it will cost some expensive at present but the price will drop soon and at the present price also it is not that bad to deal to grab it.
2. NVIDIA GEFORCE RTX 3090
One of the most expensive and feature-rich GPUs is on place 3 the reason behind the below spot is just because of its price at which it is available at present and when there is a better choice to grab at a much low price. Also, it is ranked as the fastest graphic card at present which is the main reason to include it in the top 3 positions while listing best graphics card 2021. The biggest con of the fastest GPU is its titan price at which it is available you all know the RTX 3090 costs around double the price of RTX 3080 but only provides around 10-15% better performance than the RTX 3080 which is a big drawback.
If we talk about the technical features of the GPU, the RTX 3090 features GA102 Ampere with 10496 GPU cores. Alongside, it comes with a boost clock of 1,695 MHz. Also, the variant available of RTX 3090 comes with 24GB GDDR6X of VRAM performing at a speed of 19.5 Gbps. The TDP energy demanded by RTX 3090 is more than the RTX 3080 as it requires around 350 watts of TDP to run.
It's not just about gaming, of course. The RTX 3090 is the only GeForce Ampere with NVLink support, which is arguably more useful for professional apps and GPU compute than SLI. The 24GB of GDDR6X memory is also helpful in a variety of content creation applications. Blender for example frequently showed 30% higher performance compared to the 3080, and over twice the performance of the Titan RTX.
The latest 30 series GPU RTX 3060Ti is in the race in 4 places, it is also one of the best budget GPU in the Nvidia 30 series. It can't compete with RTX 3090 or RTX 3080 but also isn't that much far from their performance with such a reasonable price. RTX 3060Ti beats the previous-gen Nvidia's 2080 super in almost every test performed. Also, RTX 3060Ti is available at about 20 percent less price than RTX 3070 but on the other hand in terms of performance just lacks about 9 percent.
Let's now talk about some technical features of this GPU also, the following GPU featured GA104 Ampere with 4864 GPU cores. RTX 3060Ti functions boost the clock up to 1,665 MHz and come with an 8GB GDDR6 of VRAM variant with 14gbps speed. The average TDP energy required to run the 3060Ti graphic cards is 200 watts.
The only real concern is the lack of VRAM. 8GB is enough, for now, but some games are starting to push beyond that threshold. Of course, you can drop the texture quality a notch, and you might not even notice the difference, but deep down inside you'll feel regret.
4. AMD RADEON RX 5600 XT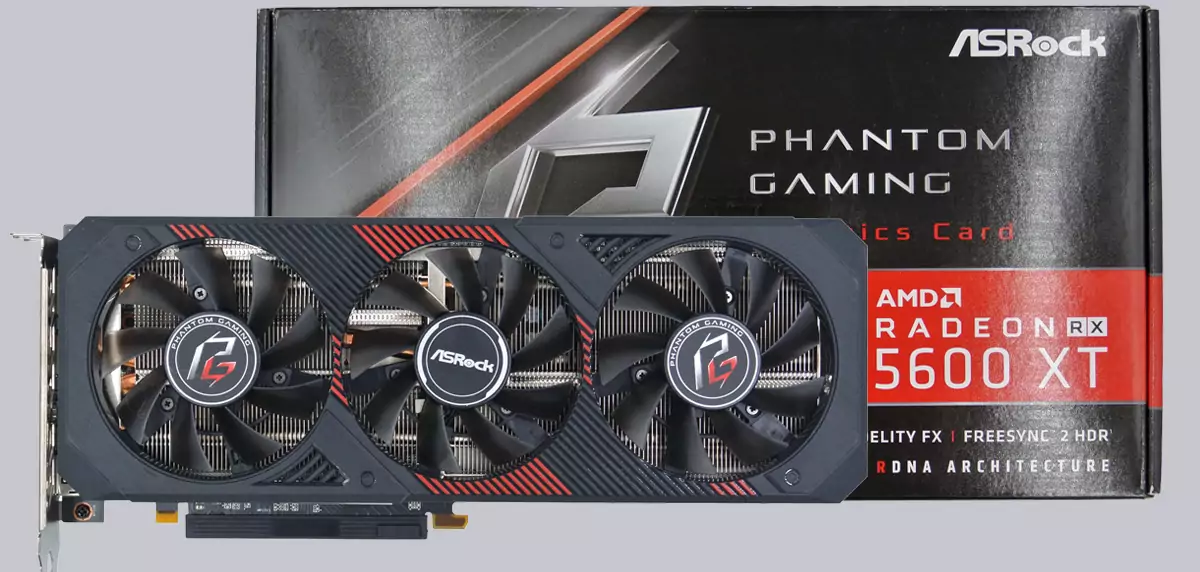 The list of budget graphics card started from here on as most of the people demands the latest GPU but on the other hand, the prices are too high for the new release GPUs so several other people can't afford to spend this much of money on the graphics card so hereon the budget cards took a lead we will not talk about many but the best which are available at a reasonable price in the market.
Sure you will give up on some features that the high-end GPUs offer to you but as compared with the price tag the features offered are great. Also, the price isn't very similar to last year's price offered but if you can't wait until the price slops down so no option is better than the RX 5600XT.
The technical features of the following GPU are, the GPU featured Navi 10 by AMD with 2304 GPU cores. RX 5600XT functions boost the clock up to 1,375 MHz and come with a 6GB GDDR6 of VRAM variant with 12/14gbps speed. The average TDP energy required to run the 5600XT graphic card is 150 watts.
Of course, the RX 5600 XT also lacks features like ray tracing and DLSS. At $300, you're probably not too concerned with ray tracing, but a DLSS-like technology could still be in the works for the RX 5000 cards. But we can't do anything until the company officially launched some improvements in DLSS and ray tracing of their GPUs.
5. NVIDIA GEFORCE GTX 1660 SUPER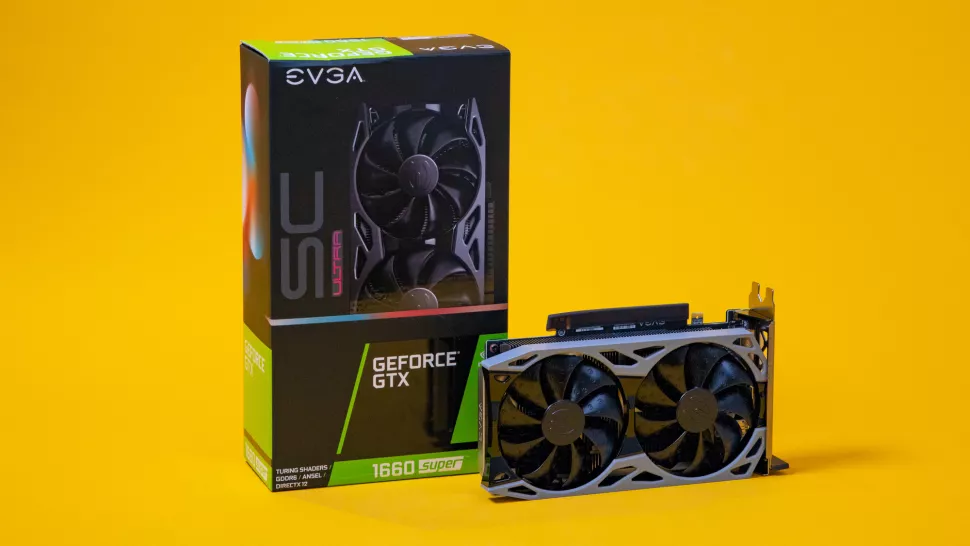 One of the best budgetary graphics cards by Nvidia at present is the GTX 1660 super which offers many excellent features and capable of running modern AAA title games with good fps. The RX 5500 XT is also a competitor to be placed at 6 places but we finished it off with GTX 1660 super as in the testing we find out that 1660 super is around 20% faster than 5500XT. Not only 5500XT, but 1660 super also performs 15% better than GTX 1660 which proves to be a great choice to buy at such a reasonable price.
Let's now talk about some technical features of this GPU also, the following GPU featured Turing TU116 with 1408 GPU cores. GTX 1660 super functions boost the clock up to 1,785 MHz and come with a 6GB GDDR6 of VRAM variant with 14gbps speed. The average TDP energy required to run the 1660 super graphic cards is 125 watts.
Despite using TSMC 12nm FinFET, actual power use is basically identical to AMD's Navi 14 chips made using TSMC 7nm FinFET. The fact that Nvidia is faster and draws the same power while using the older manufacturing node says a lot. For $230, the GTX 1660 Super basically gets you the same level of performance as the older GTX 1070 in a more efficient design. It also comes with the enhanced Turing NVENC that makes it a great choice for streaming video.
CONCLUSION
So this is the list of the best graphics card 2021 which you can buy according to your needs. Moreover, there are several other cards also to buy in the market which includes both budget and mid-range GPUs including RTX 3070, GTX 1650 super, RX 5500 XT, and many more but we only listed those cards which are best according to us and which are available in the market to buy.
All GPUs perform differently but which suits you more is totally depends on your need as our job is just to tell you about features of the card rest all depends on you which you will buy or which you won't.