So here we go with All-new Activision's Call of Duty Modern Warfare Season 6 which was released yesterday on 29 September. The game is coming up with all new features and Maps never seen before the Game Developers tried to give the game new touch by including New Maps, New Modes, and lots more changes yet to see in-game.
The game developer has introduced a new seven-stop subway system which will help players to travel fast in Warzone. The new update of the game adds substantial changes to both games, including the previously teased addition of two new operators, Nikolai and Farah.
Call of Duty Modern Warfare Season 6
The Call of Duty Warfare season 6 has been released by the company with the new features like a fast travel system for Warzone, new operators, cosmetics, multiplayer maps and modes, and much more.
The game is like a heaven for Call of duty lovers and Hardcore gamers as this time the developers of the game make many changes and improve the game so much that it would be really going to be liked by everyone who will play this game on their PC, XBOX, Play Stations, etc.
The scene for Season 6 has been set as: Dispatched Nikolai and Farah discovers secret about Al Qatala's operations going to take place in the city Verdansk: They use the empty subway tunnels to travel unnoticed. By recommissioning the trains, Armistice is put back on track towards freedom from this dangerous international syndicate. These tunnels are the narratively and mechanically key, as they facilitate this season's new fast travel system in Warzone.
Also Read: God of War Ragnarok PS5 will Come in Gaming Consoles in 2021
New Maps Added to the Game
Mialstor Tank Factory: Mialstor is one of the largest map introduced to season 6, The map is going to contain two large buildings with some of the outside spaces between them. Boasting a versatility in play-style, new maps are going to be accessible through small and large scale core modes.
Station: Station is the specific map for the new Gun Fight mode which is set around a rural Kastovia train station. The map offers a number of covers and high point made by train litters to eliminate unaware enemies.
Verdansk Riverside: This is a Ground Warmode Map with core multiplayer mode. Various buildings and vehicles will drastically shake up the heat of battle in this large-scale battle.
Broadcast: Broadcast is one the fan-favorite map from Call of Duty 4: Modern Warfare which is going to deliver to them in this season. The broadcast has only been incorporated as a Warzone location up until the point. The game will allow players to dive into the nostalgic map across a variety of core modes.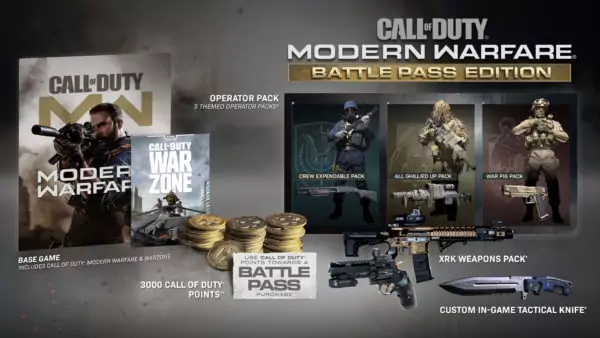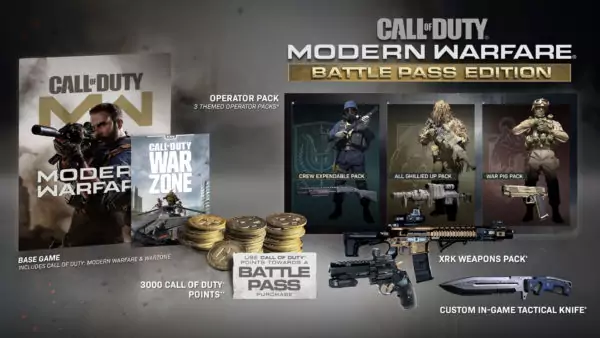 New Fast Travel Mode
In this new Season 6, A new fast Travel mode has been introduced in the game in which a player can travel through Metro to speed around Verdansk. Now with the new Fast Travel mode, the time for traveling around the stations is about seconds and players will be able to explore the stations before they board giving opportunities to find item spawns on the way to the platforms.
The cars are going to be featured up with Retro looks and will follow modern safety protocols which will not allow the cars to take you outside the safety zone during the Battle Royale. They cease to function if there's conflict onboard. Fighting on the train is strictly a ban. Fighting in and around the stations is totally a fair game.
New Warzone Mode in Call of Duty Modern Warfare Season 6
New Warzone mode named Armored Royale is going to come in Call of Duty Modern Warfare Season 6. This is a battle royale variant that gives all squads an Armored Cargo truck with a complete turret which will doubles as your Respawn Point.
A Squad can Return to fight as long as the truck is intact. But you can't come back from a kill shot in the game once if it's gone. the last squad which stands till the end will be the winner of the game.
This season players will get access to new weapon rotation through a new shipment of weaponry scattered across the map of Verdansk. The players will find these weapons on the ground or in supply boxes, and there will be a combination of familiar tools and new armaments to try out.
Download Size of the game in different consoles
The Approximate size in which this new Call of Duty Modern Warfare Season 6 will be available for the users will be between 19.6 – 63 GB for the full version of the game.
Different Download size in Different consoles are:
PlayStation 4: 19.3 GB
Xbox One: 22.66 GB
PC: 57 GB (Modern Warfare owners) and 25.5 GB (Warzone only owners)
For more information about the new Season 6 of Call of duty refer to the official blog to read click here.