So the first major Patch update of the latest game Cyberpunk 2077 is here Cyberpunk 2077 patch v1.1 update mainly focuses on stability improvements as opposed to quality-of-life, balance, or AI reworks. The size of the major patch update is different for both PC and consoles: It is under 10 GB for PC while under 17 GB for consoles.
With the arrival of the new Patch update we are going to experience improvements in the game's memory usage within its various systems (characters, interactions, navigation, in-game videos, foliage, laser effects, minimap, devices, AI, street traffic, environmental damage system, GPU-related, and more), and makes various crash fixes related to loading saves, game-opening and closing and the Point of No Return, among other aspects.
In the new Patch update, developers tried to fix several bugs related to the quest and the open world. Also, in the patch developers shows the issue of oversized saved games, moreover, they trimmed the excess size of existing save games. But they won't resolve the corrupted save files saved in the PCs before the patch v1.6 update.
Also Read: Resident Evil Village Finally Got Its Release Date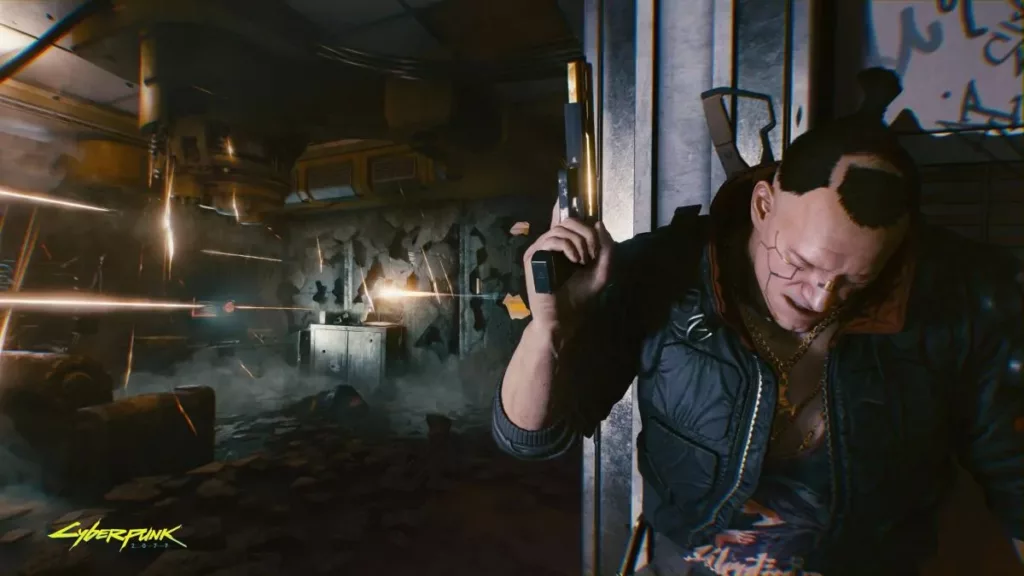 Cyberpunk 2077 Patch v1.1
The platform-specific tweaks are as follow:
Xbox-specific:
Improvements that took place in the Xbox-specific platform are memory usage for character creation, mirrors, scanning, camera remote control, menus (inventory, map).
The following Xbox-specific improvements are made on Xbox One, and Xbox series X/S.
PlayStation-specific:
Improvements made on PlayStation 4 Pro and PlayStation 5 are performance optimization of crowds.
Whereas for PlayStation 4 various crash fixes that occurred during the game were fixed.
PC-specific:
Now PC users will enable to obtain several achievements of the game while in Steam offline mode. While users have to enable the game offline mode before starting the game.
Developers also address several game startup crashes that took place while loading cache on Nvidia graphics card.
Stadia-specific:
After the Cyberpunk 2077 Patch v1.1 update in Stadia now users will not face inaudible concert voices in Never Fade Away.
Fixation of corrupted textures for several melee weapons also took place.
Now the users enjoy a more responsive default setting for deadzone. While the updated change will not affect the game for users unless the settings are set to be on default.
Cyberpunk 2077 Patch v1.1 update isn't the only spectacular update we are going to see some of the common bugs that users may face have still remained behind even after the update. We can clearly say that the CD projekt main focuses only on crash issues and progress-stopping bugs, which leads to an experience of the snappy game especially for the console users from the day of launch.
(Full Patch notes are here)
CD projekt developers stated that they will continue to focus on improvements for better stability in upcoming patch v1.2 and other updates also.