Today on November 25 we all lost the great legend of football Diego Maradona who is known for being one the greatest footballers ever in history. He is also called Argentine Soccer Genius, a black day for all football and sports fans. The reason given by the lawyer for death is a heart attack.
Recently a few weeks ago Maradona suffers some serious health cause and underwent emergency surgery for a subdural hematoma. After going through all the surgery he goes through a heart attack at his home on the outskirts of Buenos Aires, today on Wednesday.
We all can't believe our eyes about the saddest news of the day but we have to also the news of passes away was confirmed by ESPN Argentina and TyC Sports by tweeting about it on their official tweeter accounts.
The football sport was gifted with such a legend on the day when Diego Maradona captained team Argentina to win the world cup 1986. It is the day when all football fans and players get to know about one of the greatest names ever remember in the history of football.
"Certainly, one day we'll kick a ball together in the sky above," Pele said in a brief statement provided to Reuters by a representative.
In Argentina, the government has declared three days of mourning. President Alberto Fernandez said in a tweet, "You took us to the highest point of the world, and made us immensely happy. You were the greatest of all. Thank you for having been with us, Diego. We will miss you all our lives".
During his time with Italian side Napoli, he won the Serie A title in 1987 and 1990, along with an Italian Cup in 1987 and a Uefa Cup in 1991.
After all the success one day has come when the legend totally destroyed his own life with the most dangerously addictive drugs which result in the fall of his career and the creation of alcoholism. In 1991, the year he left the club, he was given a 15-month suspension for drug violations. In 2000 Maradona almost died of heart failure due to cocaine-induced.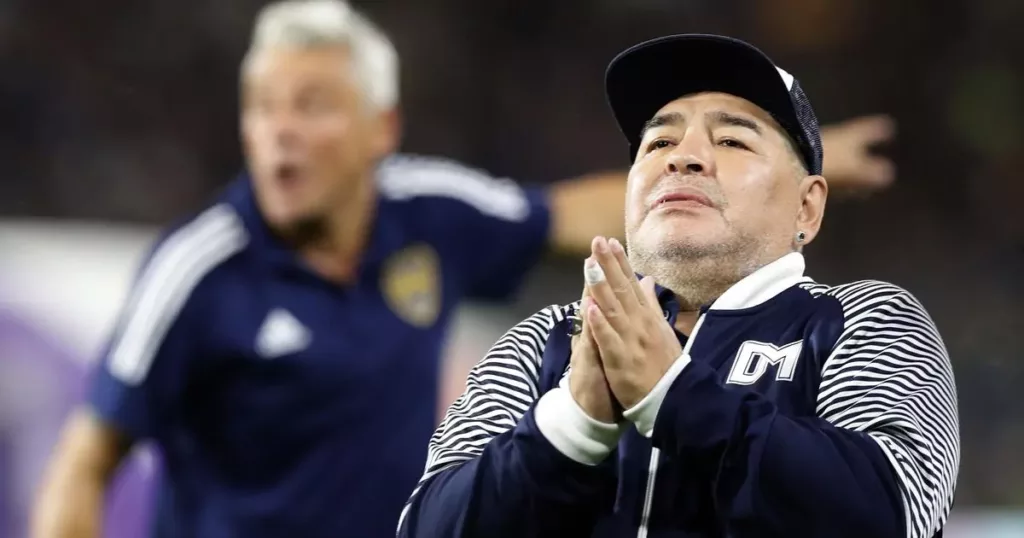 After taking retirement from football in 1997, Maradona went into the coaching of Argentina football team and also manage the team from 2008 to 2010. Also, He was the in-charge of Gimnasia de La Plata at the time of his untimely and tragic death.