If you're a Borderland player maybe you've heard of BLCMM. Truly it is a very useful and important tool for most of the Borderland players around the world. Just like other gaming apps, there are some errors and issues faced by BLCMM users also and one error i.e. faced by most users is BLCMM Hexedit Executable Error.
So what to do with it? How to Solve it? Well if you're also looking for similar answers then here we will tell you some easy and quick fixes to fix your BLCMM Hexedit Executable error.
BLCMM is also known as Borderlands Community Mod Manager is a very useful tool for Borderlands players who like to play Mods. Borderland Mods users and creators can use this tool to manage all types of modifications in the Borderland game. Using the tool must be a little difficult for some of the players but on the other hand, if you get your hands full of it then there's no going back.
So in case, you're a Borderland player and you still don't know about this tool then maybe you should try it right away. But there's nothing perfect in this world so there are also some errors in this app but don't worry today we will guide you about how to solve the most annoying error faced by the BLCMM users i.e. BLCMM Hexedit Executable error.
So let's now move to the main topic and talk about how you can solve this serious error issue from your BLCMM app. Just follow the steps and fixes we have given below and fix your error issue in no time.
Also Read: Easy Ways to Fix Origin Overlay Disabled Titanfall 2 Issue
Fix #1. Try Using Borderland Hex Multitool
Well, the most common cause for this error issue is because the Borderland game you're trying to use the BLCMM app with isn't properly hex edited. So the simple solution to solve it is by solving the issue with the game hex.
The hex of the game is required to be changed to solve this error issue but not everyone has an idea about the particular hex values that will suit and run the application properly. So the easiest and convenient way to solve it is by using some type of Borderland Hex Multitool.
By using such tools it will be a lot easy for users to solve the game's Hex-related problem. You can just go to some webpage and download some type of Hex Multitool by installing it on your device it will be a lot easier for you to change and adjust the game's Hex depending on your case.
But in case you're more particular and want to make changes according to you without any use of Hex multitools then we recommend you to step toward the next fix and check for your Hex settings on your own.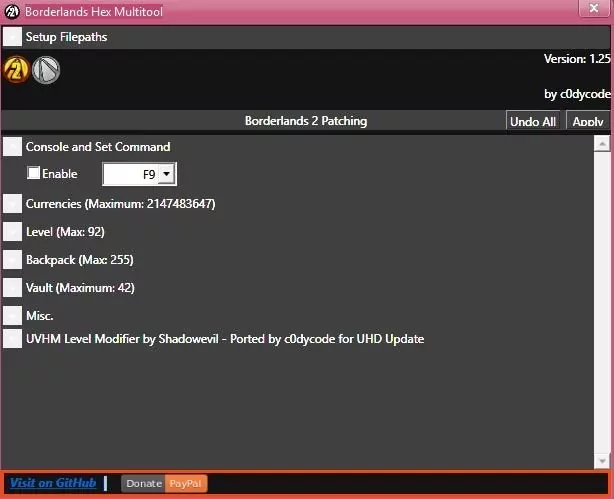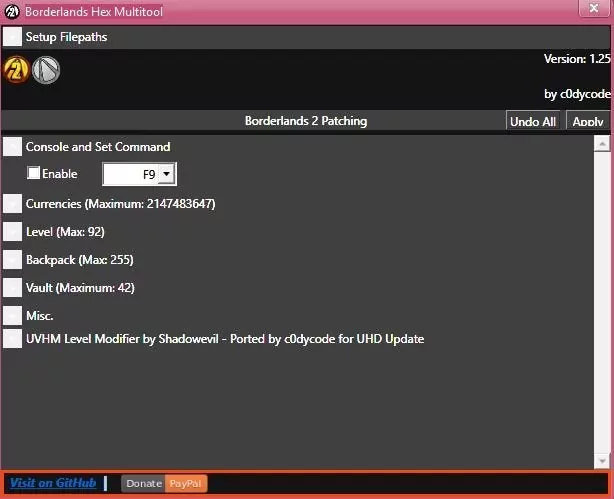 Fix #2. Edit your Hex settings Manually
Well, this is another way to fix your Game's Hex but Manually while the previous one will take care of all the settings automatically but this solution will require some of your efforts and knowledge about your device and the hex editor you will download on your device.
You can find and download any basic Hex editor for your game and device on Internet so the main work starts from there. So you have to be more careful while using a hex editor and edit them manually as it requires a lot of knowledge about the settings that will best suit your device and thus will solve your issue.
This means that users will have to take the time to learn a bit more about their specific situation and the specific hex editor which they've installed to manually edit Borderlands on their device. But once they get to know more about the settings suited for the device they can solve the problem easily.
Fix #3. An Update might fix it Automatically
Different from the other two fixes this solution will require your time as you have to wait until the next update arrives. As most of the Borderland players reported that the BLCMM Hexedit Executable Error started after the Update of the game.
If the previous solutions didn't work for you then there's nothing more you can do except waiting. You have to wait until the next update of the game arrives and the solution will be provided by the game developer itself with the update.
Updates are one of the main reasons that mess up with the game Mods and result in errors like this one. So the only solution is editing the game hex settings by using Automatic Hex Multitools or Editing them manually. But maybe there is a chance that your game is still not fixed and you're facing the problem so the only thing that is left is to wait for the next update.
Also Read: Easy Ways to Fix Minecraft Stuck on Mojang Screen Issue