Messaging is the most easiest and convenient way of communication used by users around the globe. But sometimes errors occur like "free msg: unable to send a message – message blocking is active." Maybe you're also wondering what this error means and what does "Message Blocking is Active" Means.
If Message Blocking is Active notification appears on your phone screen while trying to text someone so maybe you're wondering how to solve this error message that keeps on popping up on your screen. Read the following article here we will tell you some easy ways you can use to solve this issue.
Now let's start with the main topic and discuss more this error code that keeps on popping on your phone screen while sending a text message.
What does "Message Blocking is Active" Means?
The message you keep on getting on your phone screen is "free msg: unable to send a message – message blocking is active." This message appears on your screen while you try to send a message to someone and is not received by the recipient.
This error message may appear on your screen due to many reasons but the main reason behind the appearance of this message is whether the sender or recipient blocked each other in contacts. But on the other hand, T-Mobile users are getting this error message very frequently so here we will tell you some reasons behind it and the methods using which you can fix it.
Also Read: Easy way to get an Invisible Character Discord Name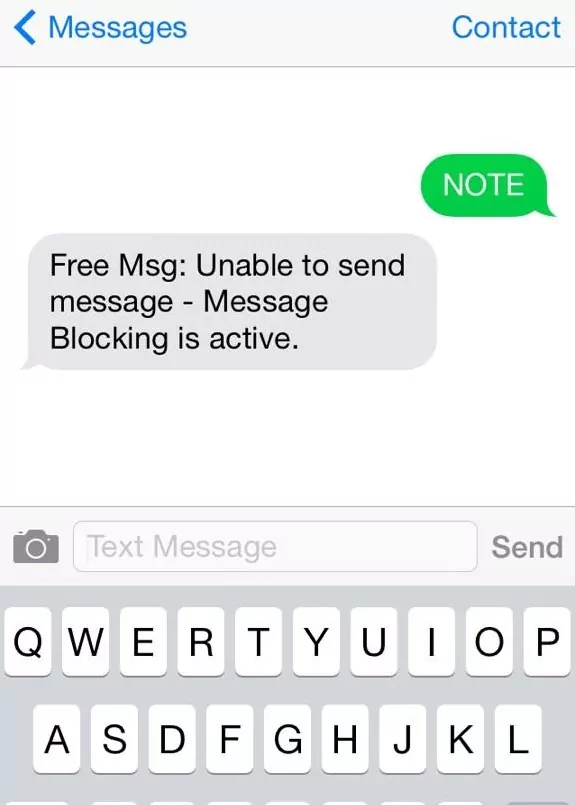 What Causes "Message Blocking is Active" Error
Below are some of the main reasons why you're seeing this error message on your phone screen while trying to send a text message:
#1. Blocklist
The most common and main reason why this error message is appearing is that the sender or the recipient block each other from the contact list. And to know if this is the case then you can verify it by contacting each other. You can also verify it by calling each other and if the call doesn't connect then it is confirmed that you're blocked.
#2. Premium Message Excess
This feature is available in some messaging apps and doesn't allow your phone to send or receive any premium messages.
#3. Service Outage
This error may be occurring due to the service outage issue and there is not your fault at all. So unless or until the service provider of your phone doesn't get the services back to your phone you will not get rid of this messaging error. To solve this issue you have to contact your service provider and complaint to them about the service outage on your phone.
#4. Short Code Issue
This issue is mainly faced by T-mobile users and there is nothing you can do about it. So it is recommended for you to try getting the guidance of experienced technicians to solve this problem.
#5. Unsuitable Plan
The issue may occur on your phone due to the unsuitable plan or in simple words, the plan that you choose for your mobile phone doesn't provide the service to send or receive the text message. Contact customer care to identify if you've chosen the right plan or not.
#6. Data Plan Issue
There's also a chance that you've subscribed to the data-only plan and that means you cannot send any text message without the activation of data. And If you are trying to send text messages from a Data only plan, then there's a chance that the message wouldn't go through and you'll get this error message.
Easy Ways to Fix the "Message Blocking is Active" Error
Now all of you are wondering how you can solve this error issue and send or receive the text messages just like all other users. So here are some easy ways to fix this error issue you can follow the steps below to solve your problem.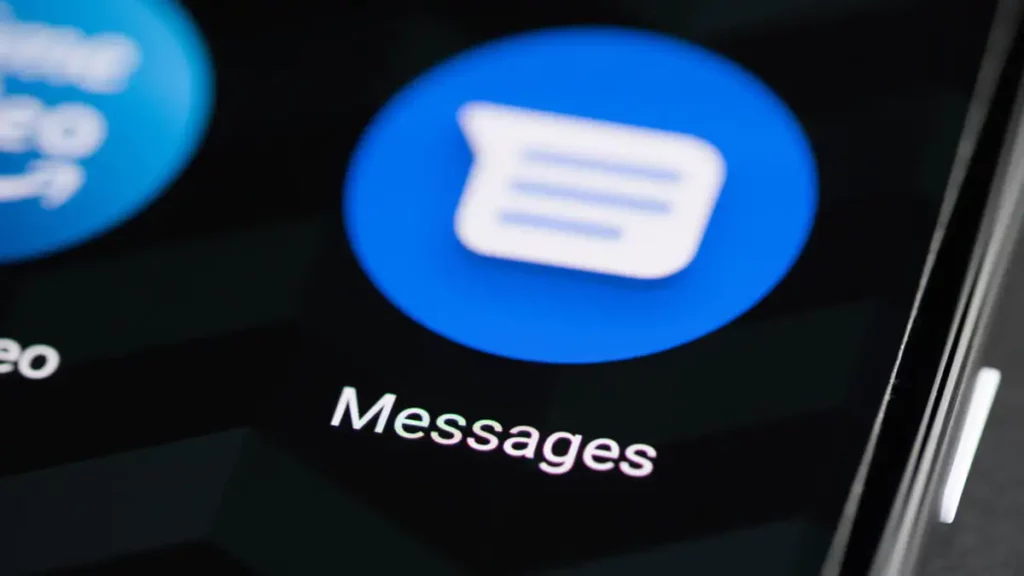 #1. Make Sure your Phone is Active
The first and main step is to check whether your phone is active or not. You can check for your mobile active status by going to the Phone settings and checking if your phone is listed as an active device or not.
If you're seeing a Suspended or Still Porting in place of Active, then this is the reason why you're not able to send or receive any message on your phone.
#2. Check for your Phone Network Coverage
The next step is to check for the network coverage of your phone. You can check for the network coverage by looking at the network bars appearing as a pictograph in the upper right-hand corner of your phone.
If there is no network available or there are no network bars then that means you will not able to send or receive any calls or messages on your phone.
#3. Check for your Phone storage
Another reason why you're not receiving or able to send any message is due to the low system storage. And it is recommended to make at least 15% system storage free while sending or receiving any message.
#4. Check for your Mobile Plan
It is simply an issue with your mobile plan and that means the messaging services are not included in your plan. If you don't know about the plan of your phone then you can get information on it by contacting your service provider and you can simply ask them to include the messaging plan in your existing plan.
#5. Unblock the Contact
As we already told above that the main reason why you're not able to send or receive the message and get an error is that whether the sender or the recipient block each other. So the best way to overcome this issue is by unblocking all you have to do is ask the other person if they blocked you and if so then tell them to unblock you.
All you've to do is go to your phone blocked list and find the number you want to contact and see if they are blocked then unblock them. After unblocking the user you will successfully be able to send or receive messages from the person you wanted to text.
#6. Check for the Country Code
The next step to fix this error is by looking if you're using the correct country code or not. In case you're from a different country than the recipient then it is possible that the messaging services are blocked due to entering the wrong country code.
It is suggested to re-check for the correct country code and try entering it again. If the problem is still stuck with you then move to the next solution.
#7. Delete the contact and Re-save it
Another step to solving the Message Blocking is Active is simply to delete and re-save the contact that you want to send a message to. There may be a chance that by mistake you entered a digit or two incorrectly due to which the error is showing up and to solve it you've to re-check the number and save it again on your phone's contact list.
#8. Restart your phone and Re-insert the SIM card
If none of the above solutions work for you then the last thing that is left is to restart and re-insert the SIM card in your phone. You just have to shut down your phone by pressing the power button for a few seconds after shutting down your phone now remove the SIM card from your phone and after 30 seconds re-insert it. After re-inserting the SIM card power on your phone and see if the problem still occurring or not.
That's all with the fixes if you're still facing the error then we suggest you consider a specialist and show your phone to him. Ask for his advice on it and see if your problem can be solved or not.
Still, we prefer you to first go and ask if the recipient or sender blocked each other because this error is most likely to occur when a person is blocked by you or he blocked you.
Also Read: Fix the Last Line no Longer Available issue on iPhone 13