ChatGPT is a recently launched AI chatbot that has gained popularity very quickly. The ChatGPT is used by millions of people around the world to ask queries and many more things. It is one of the most successful AI chatbots ever created. But with such a huge user base the chatbot also has some errors and issues that users face on a daily basis. One such common error message is the "Sorry You Have Been Blocked ChatGPT" Error.
If you're also facing the same error and want a fix for it. Then you're at the right stop here in this article we will be going to tell you how you can easily fix the "Sorry You Have Been Blocked ChatGPT" Error.
The full error message goes like "Sorry, you have been blocked, If you believe this was a mistake, please contact us through our help center [Ray ID:7c11e83e4f99158a]." So if you're also facing the same error on your ChatGPT screen. And looking for a guide to fix it then keep reading the article and follow the fixes given below.
Let's move to the topic and start discussing the fixes of the issue. But before that, it is important to know more about the causes of the error message. So first we will talk about what causes the "Sorry you have been blocked" Error in ChatGPT. And then we will talk about its fixes.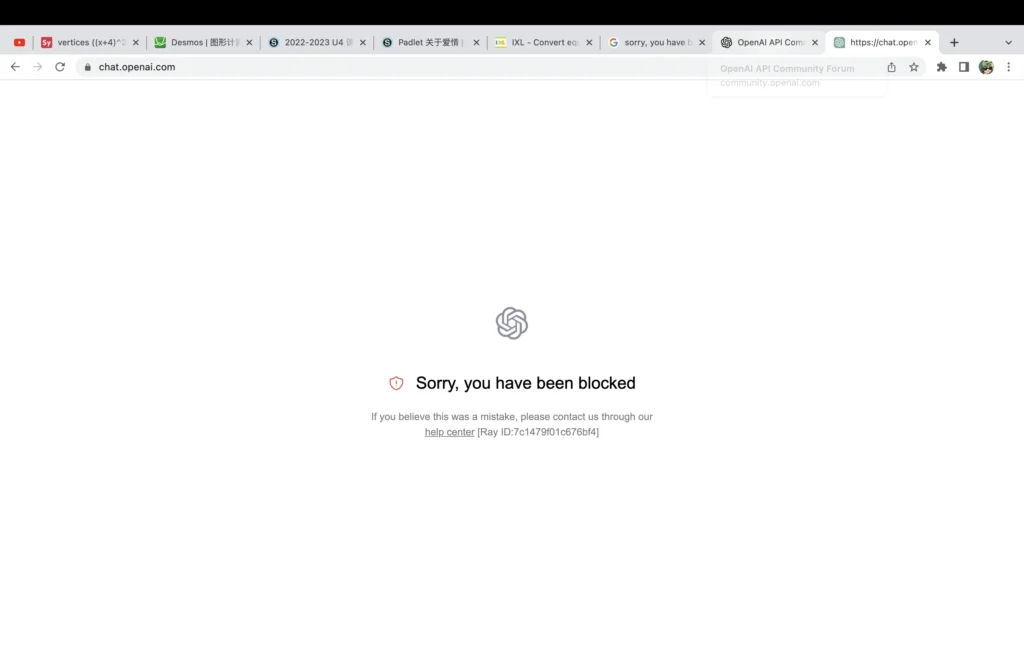 What Causes the "Sorry You Have Been Blocked ChatGPT" Error?
There are many different reasons that could cause this error message while using ChatGPT. Some of the most common causes of the error message are stated below:
You have been blocked by ChatGPT for any inappropriate or suspicious account activity.
ChatGPT Servers are down.
There is a problem with your Browser.
Your PC VPN, proxy server, firewall, or antivirus might be preventing you from accessing ChatGPT.
How to Fix the "Sorry You Have Been Blocked ChatGPT" Error?
Fix #1. Check if ChatGPT Servers are Down
Before proceeding to any other fixes the first thing you need to make sure about is if the problem is with the servers. As if it is then you might not be able to do anything. But instead, you can just wait until the services are restored.
To check out if ChatGPT servers are working just go to the Downdetector and search for OpenAi. You will get to know the OpenAi Servers outage in the last 24 hours. If servers are working properly then move to the next fix below.
Fix #2. Use Incognito Mode
This is one of the easiest and yet most effective fixes to solve the "Sorry you have been blocked" issue on ChatGPT. Incognito browsers can be used to bypass many such error problems with websites like ChatGPT. So if you haven't tried out this fix yet then we recommend you to do it now. To open ChatGPT in Incognito Window follow the steps given below:
Open your device's Web Browser.
Click on the three dots icon from the top right corner of the screen.
From the menu select the "New Incognito Window" option.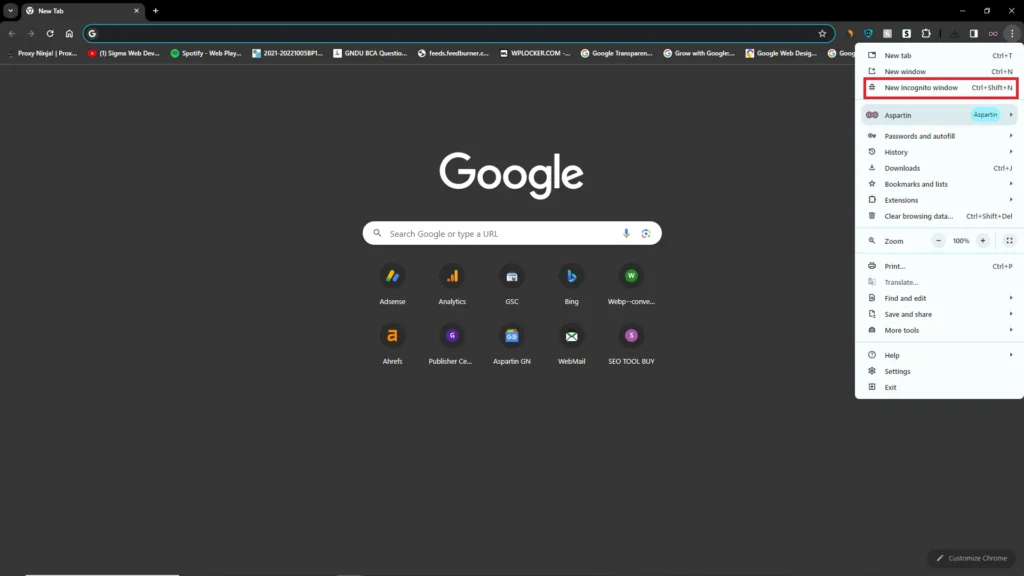 Now an incognito window will open.
At last, visit chat.openia.com and log into ChatGPT, and check if the error remains.
Fix #3. Update your Browser to Fix the "Sorry You Have Been Blocked ChatGPT" Error
Using an outdated browser can cause such error messages while using ChatGPT. So it is best to keep your browser up to date. To update your Browser follow the steps given below:
Click on the three dots icon from the top right corner of the browser window.
Now click on the "settings" option.
Next, select the "About Chrome" option from the menu on the left panel.
If the Chrome update is available then it will show up on the next page. And if your browser is updated then it will say that the browser is up to date.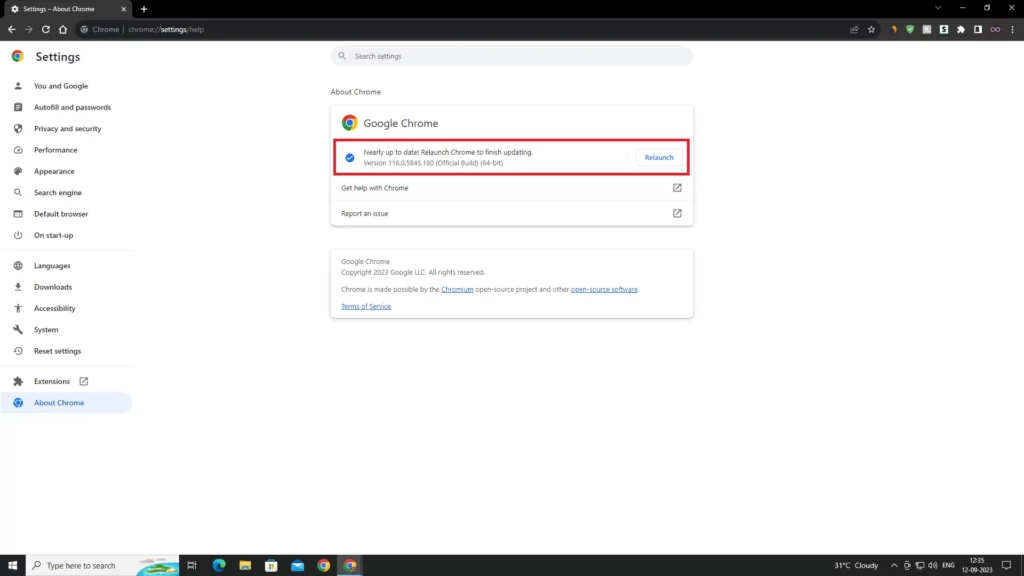 Fix #4. Disconnect VPN
If you have a VPN enabled or using any proxy services while using ChatGPT, you are most likely to encounter this error. So it is always advised to keep your VPN disabled while using ChatGPT. Just disconnect from your VPN network if you're connected and restart your browser to fix the issue.
Fix #5. Try a Different Browser
You can try out a different browser to access the ChatGPT without any error message. Like if right now you are using the Chrome browser then try switching to Mozilla or Microsoft Edge browser. This is an easy and quick fix but many users reported that this worked out for them. So we recommend you also try out this fix and see if your problem is fixed.
Fix #6. Create a New OpenAI Account
It may be possible that your current OpenAI account has been blocked and you cannot use it to access the CHatGPT again. In that case, you need to create a new account in order to access the ChatGPT. You can also try out ChatGPT alternatives like Google Bard, Bing AI, etc.
Fix #7. Contact OpenAI Support
If none of the above fixes work for you then we recommend you seek an assistant from the OpenAI support team. You just need to visit their help page and report your problem to them. You need to briefly explain the issue you're facing and wait for them to ping you back with a fix.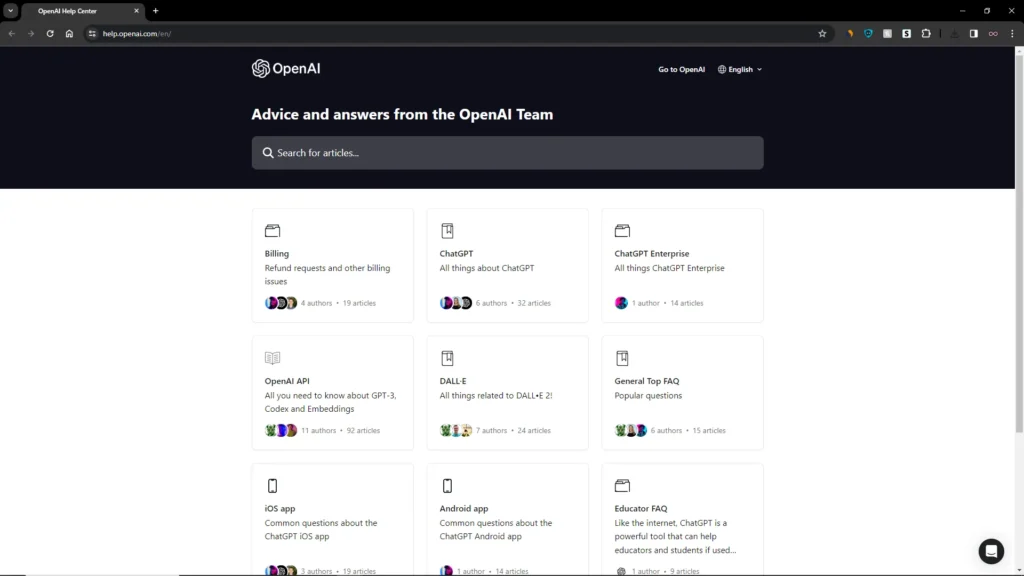 Conclusion
In the above article, we discuss some easy and quick fixes to solve the "Sorry, You have been blocked ChatGPT" Error. But in case you still can't fix your problem and want our further guidance then feel free to contact us anytime. We will try to reach out and help you as soon as possible.
Also Read: Easy Ways to Fix ChatGPT Internal Server Error