These days many Instagram users are getting different errors and bugs while using the Instagram app and one of these errors is "You may not be old enough to use Instagram". What does this error mean? How can you fix up this error?
Well if you're looking for the same questions and wanted to fix this error easily so that you can keep using your Instagram account without any problem then this article is for you. In this article, we will be going to tell you how to fix the "You may not be old enough to use Instagram" Error on Instagram easily.
But first things first before getting directly to the conclusion and discussing the solutions to fix this problem let's first discuss what this problem really is and why it is appearing on your screen while you're trying to operate your Instagram account.
What is the "You may not be old enough to use Instagram" Error on Instagram?
As we can already get an idea from the name of the error that this error is basically concerned with the age of the account user. As per the new privacy policy of Instagram, it is updated that the user must be at least 13 years old to create and operate an account.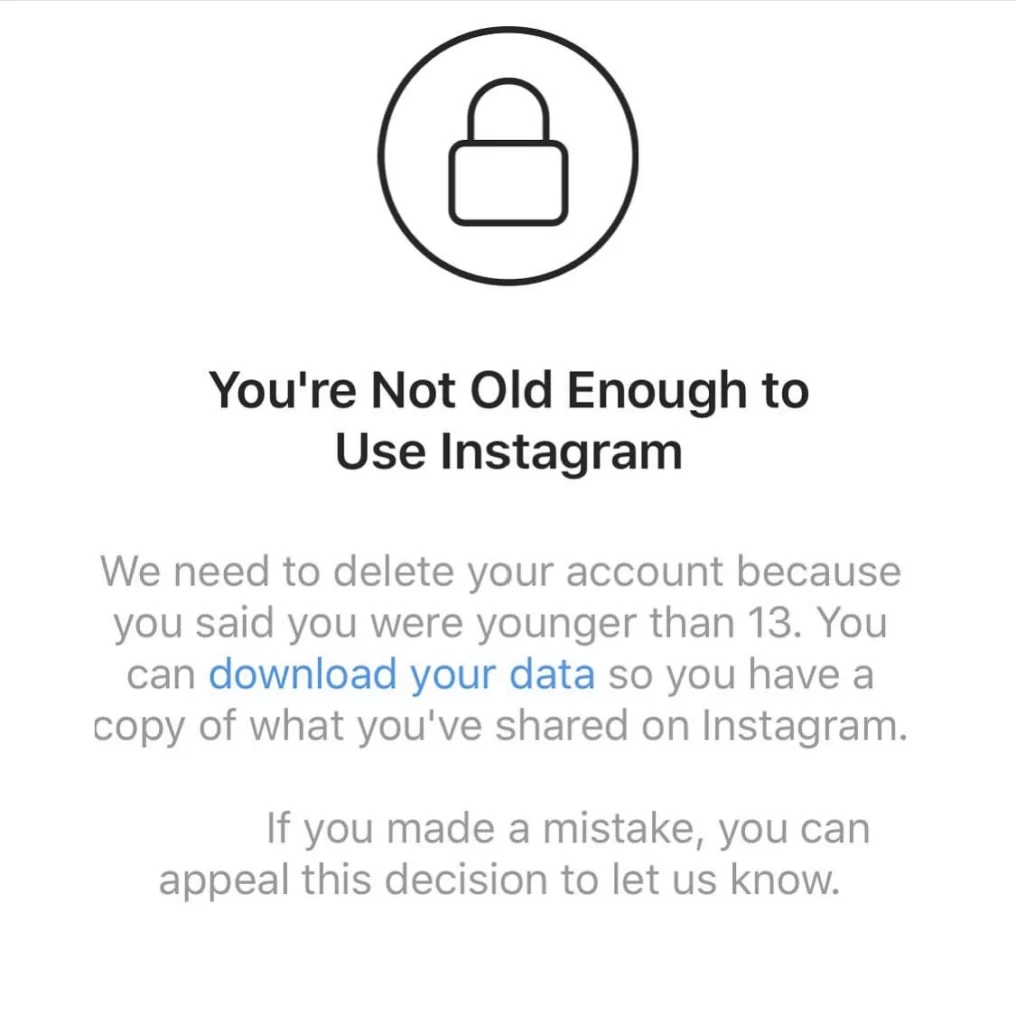 But if you're not old enough that is you're younger than 13 years old then your account will get disabled at any time. But if in any case, the error is wrong like you're old enough to use Instagram but still getting the error then you can just solve it easily by filling up a small form and attaching your photo ID with DOB.
If you don't know how to do it then don't worry we're here for you you can check the step-by-step solution below and fix your problem easily.
How to fix the "You may not be old enough to use Instagram" Error on Instagram
To solve this error issue on Instagram you just have to fill out a simple form and submit an identity proof with your DOB. If you don't know where and how you can fill this form then just follow the step-by-step guide given below:
First, you have to open the form Link by clicking here.
Now a new window will open where you have to provide some basic information (Full name, Email, DOB, etc.) according to your govt. ID proof.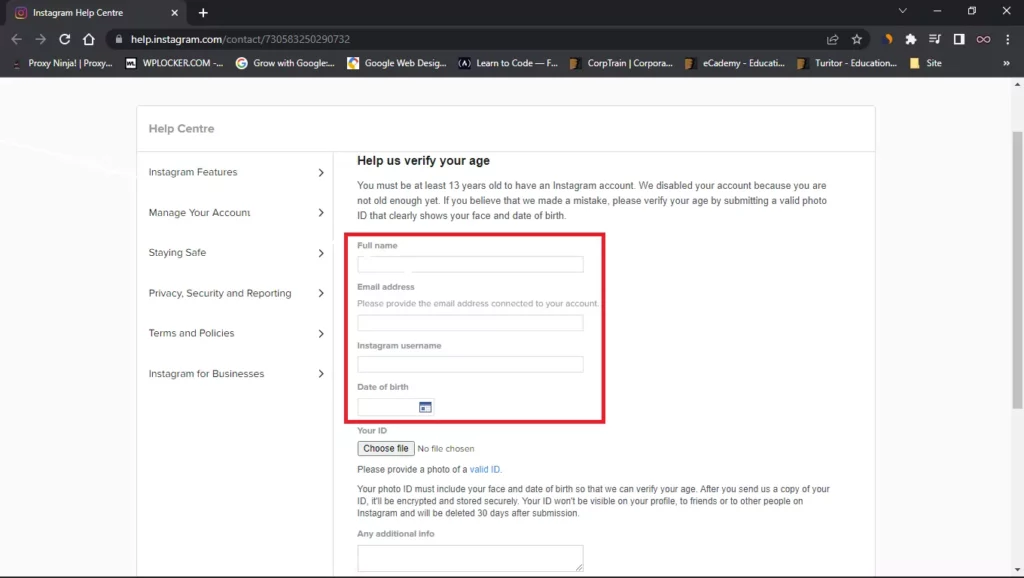 After filling in all the necessary details you have to upload the scan copy of your ID proof. For that, you just have to click a pic or scan the proof and then click on the choose file option to browse the documents on your device and then find and upload the file that contains the ID proof.
Note: Be careful that the ID proof you provided must contain your pic and your full DOB.
At last, after providing all the details and uploading the document you just have to click on the submit button to submit your request to Instagram, and now all you have to do is wait for them to confirm your details and solve your problem.
How much time does Instagram take to confirm your age?
After submitting your request many people get confused that their problem will be solved instantly but that's just not true Instagram takes time to confirm all your proof and age before returning its services to your Instagram account.
According to Instagram, it may take up to 2 business days to confirm all the details and resume the services and until it's done your account will be banned. Once all things have been confirmed all services to your account will be restored and your account will be unblocked.
Conclusion
So that's all we have to tell you about the "You may not be old enough to use Instagram" Error. You can follow the above-given steps to solve your problem easily and if you face any problem during the process you can comment to us about it or you can reach us through our contact us page.
Also Read: Easy Ways to Fix "You aren't eligible to use the paid partnership label"