YouTube is one of the best and most popular online video streaming platforms. Every day billions of users use YouTube to watch videos and enjoy the different content uploaded by the channel owners. YouTube comments are one way to interact with viewers and give your feedback on the video but what happens if the problem occurs with YouTube comments and YouTube comments not showing up?
Well, this is undoubtedly a serious issue for many users and one of the most common ones that users face while using the application. So if you're also the one with the same problem and wanted to know some easy and quick fixes to solve the problem then keep reading the article and get your answer.
But before moving to the main topic and starting discussing the fixes to this problem let us first talk more about the issue and the causes of the issue below.
What Causes YouTube Comments Not Loading Problem?
There are different reasons why this problem is occurring with your YouTube application or Webpage but below are some of the most common reasons for this issue:
You Don't have a Stable Internet connection.
You have an outdated YouTube Application.
Your Browser data is corrupted.
YouTube App Cache Data is corrupted.
Your Device's Storage space is low.
There is a problem with YouTube servers.
How to fix YouTube Comments not showing problems?
There are many different ways to fix this problem on the YouTube app and webpage but here we will only be going to talk about the most effective and easiest ones.
Note: Before proceeding to any of the below fixes we recommended you first check if your YouTube app is connected with a Google Account or not. If not then link your google account with the app as sometimes YouTube won't load the comments of the video with a Google account.
Fix #1. Check if your Internet connection is stable or not
This is the first step and the easiest fix to do before moving to any other fixes. An unstable or poor internet connection may lead to many problems with the usage of the app and comments are no exception.
So we recommend you to check your internet connection first and if your connection is poor then change it with some other stable and good internet connection available to you.
Fix #2. Make sure your YouTube app is updated
An outdated app may cause many problems and issues to fix such bugs updates are rolled out by the developers regularly. So if you face any bug or glitch with the app then make sure you update the application first.
To update your YouTube application follow the steps below:
Open your device's App Store/Play Store.
In the search bar search for YouTube.
Now from the first result check if there is an option "Update" Next to the app name.
If yes then click on it to update your YouTube application.
Fix #3. Try Switching to a different browser
There maybe a chance that your Browser data is corrupted and there is only one way to use the YouTube webpage without any bugs or glitches by switching to some other browser. All you have to do is open another browser app or just download it from the internet and then surf the YouTube application and see if the YouTube comments load or not.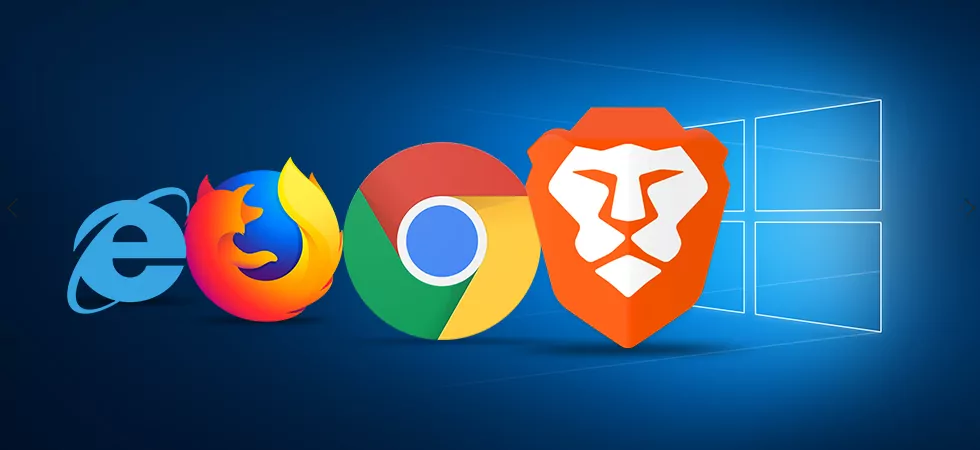 Fix #4. Clear or Delete YouTube App Cache and Data
Clearing app cache data can really fix minor bugs like these so it is safe to assume that you can solve your issue if you clear your YouTube app cache data. If you don't know how to clear or delete the cache files of the app then look out for the step-by-step guide below.
Follow the steps below to clear YouTube app Cache files:
Go to your Phone's Settings option.
Find the option Apps and click on it.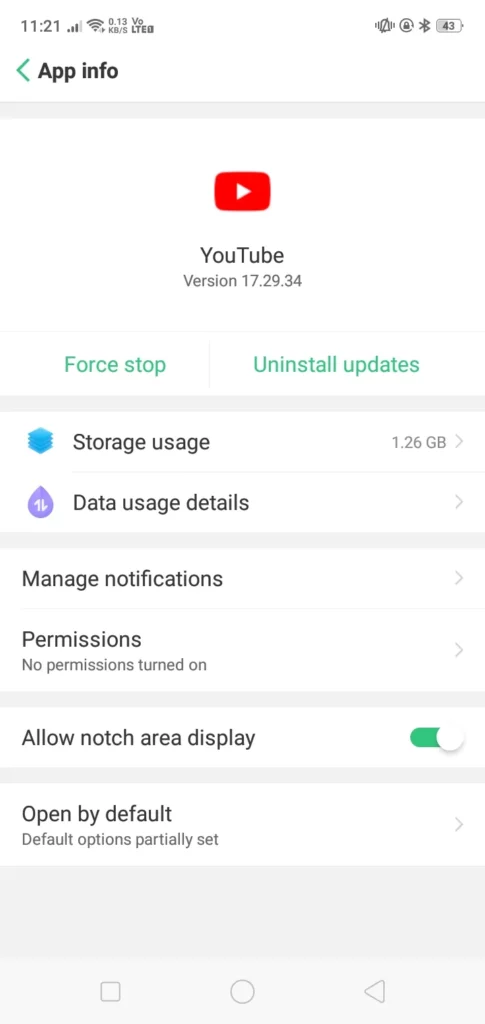 Now from the apps list find YouTube and then click on the Storage option.
Select the option "Clear Cache".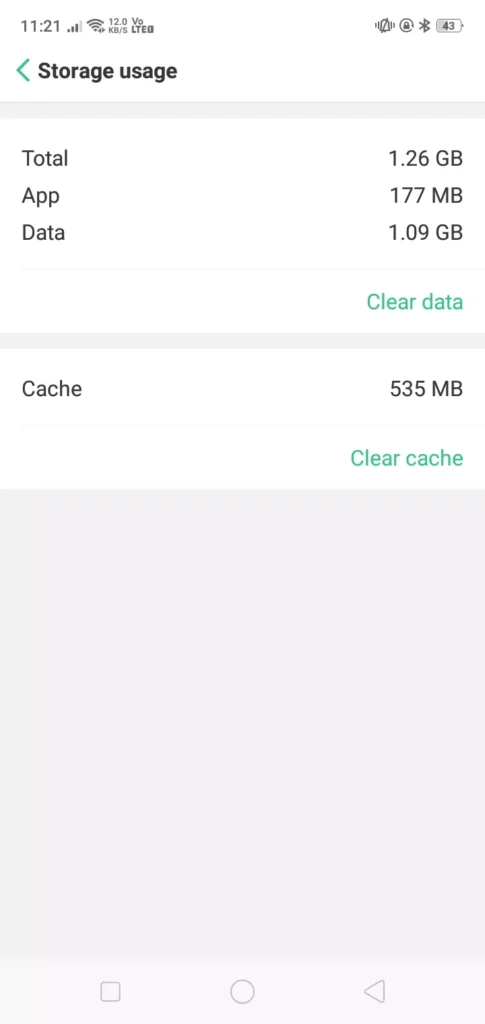 That's all after clearing the cache data of the application there is a high chance that the error message you're facing before will be gone and if not then move to the next fix below.
Fix #5. Reboot Your Device to fix YouTube Comments Not Showing issue
Rebooting your device is one of the easiest and mandatory fixes to try to solve such minor bugs and glitches with the app. There is a chance that some files in temporary memory are interfering with the working of the app.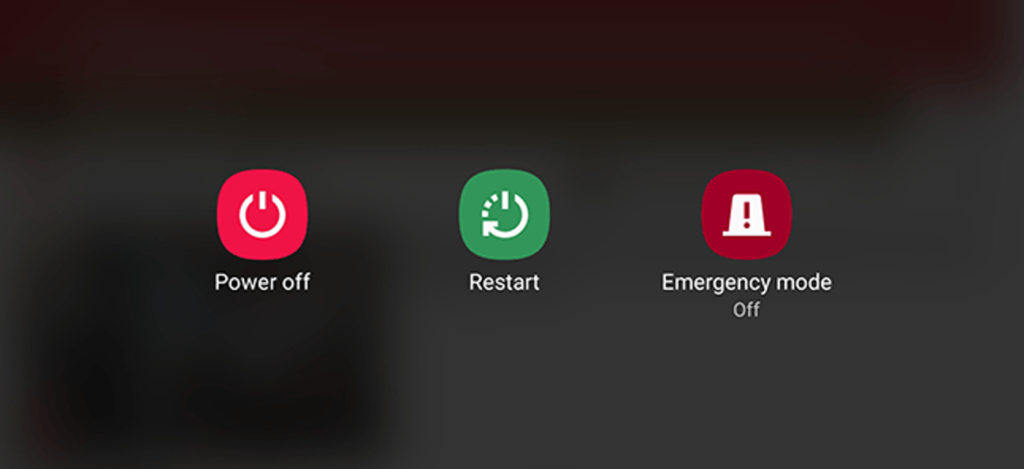 By restarting your device you will delete all such files from the temporary memory and give your device a fresh start to start operating and working with the applications. All you have to do is hold up the Power button for a few seconds until a pop-up menu will appear with options like "Restart", "Power OFF", etc., and then select the option Restart or Reboot to successfully restart your device.
Fix #6. Check if your Device has enough storage space
Low storage space can become a cause for the YouTube comments not showing issues as apps like YouTube use temporary memory of the app to store and load the working of the application. So if there isn't enough space available on your device (Phone, PC, Laptop) then the app will struggle to load its full content and you will not be able to get your YouTube comments on the App or Webpage.
Conclusion
In this article, we told you some easy and quick fixes to solve the YouTube comments not showing issue on YouTube. But if in any case your problem is still not fixed and you want some more guidance on this issue then feel free to contact us anytime we will try to reach you as soon as possible.