Fortnitemare is back again with new special events and many challenges waiting for you. Fortnite Halloween Event 2020 has Shadow Midas returns with a host of spooky henchmen in the game and you have to eliminate it.
If a player gets eliminated then he can return to the match as a shadow where he can possess cars and take out the opponents with their new ghost form to win the new Nightmare Royale.
Epic Games also announced early on Wednesday (4 a.m. ET to be precise) that J Balvin will have a virtual concert to introduce the new 2020 Fortnitemare event on Halloween and the show will telecast in Fortnite's casual "party royale" mode.
Fortnite Halloween Event 2020
Fortnite Holloween Event 2020 is here with lots of new surprises and rewards like Midas' Shadow Wrap, Smash O'-Lantern Pickaxe, the Bobo Back Bling, Wrath's Wrath Wrap along with these players can also get some of the cool and wonderful emotes.
The new Fortnitemare event is live for all Fortnite players which will replace formal Battle Royale mode for all of three Solo, Duo, and Squad.
The event of Fortnitemare will run from 21st October to 3rd November in which players will get a number of challenges to complete and get the reward for completing each challenge. Also in Map, there are some dots where players can find bucket of candies which they can consume.
The Pumpkin Rocket Launcher returns this year, and you'll be able to fight foes with the Fiend Hunter Crossbow and also take a ride on a Witch Broom. New challenges will appear every day during the event period so players have to check them regularly.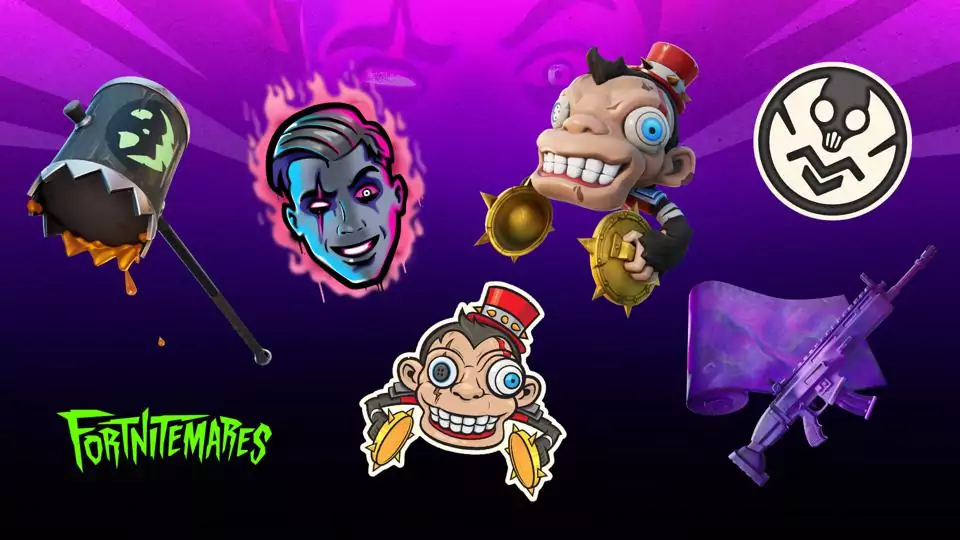 J Balvin Fortnite Show
Balvin show was pre-recorded at Epic Games' studio in Los Angeles, the video was shot using XR (Extended Reality) Technology. The video was recorded using LED walls and camera tracking, to give the star a more real-life in a virtual world look instead of the digital avatars showcased before, the company tells Rolling Stone.
In a statement Balvin said "I am always looking for innovative ways to connect with fans that have been so incredibly supportive of my career and music, as well as gain exposure to future fans, Partnering with Fortnite is an out of this world way to perform a concert in 2020."
The news for the concert has come one day after Rolling Stone reported that Balvin along with Justin Bieber, The Weeknd, Jillionaire, and indie label Top Dawg Entertainment chosen as a part of recent star-studded investment round for virtual concert producer Wave.
In a Statement given to Wave Balvin said that "I am joining a group of music legends, performers and tech entrepreneurs that are on the cutting edge of amplifying concert experiences and fan engagement to audiences worldwide, I am excited to be part of the movement and provide input that allows the company to help artists such as myself."