If you're a Free Fire player then definitely you know about the in-game currency called Diamonds. Diamonds are the in-game currency of Free Fire used to buy and unlock items like weapons, pets, characters, etc. If you're familiar with the game then you must know that you have to pay to buy diamonds in the game so here we will tell you that how to get free Diamonds in Free Fire.
To buy diamonds Free Fire players have to pay real-life money in the game store but not all can spend the amount of money charged by the developers so here is the solution through which you can buy Free Fire Diamonds for free.
Spending more and more time on the game isn't the only way for players to get more diamonds there are some other ways also through which you can get free diamonds in your account and use it in game to purchase items. In this article we will tell you about some of the ways using which you can get free Diamonds so read the full article carefully.
How to get Free Diamonds in Free Fire
Below are the various and best ways to get free Diamonds in Free Fire game:
1. Google Opinion Rewards
The first and the best way to get the free diamonds is the "Google Opinion Rewards". This is the app introduce by the Google in which the users get pay for sharing their opinions this is the best way I know through which you can earn money by sharing simple task within one to two minutes.
By earning these credits using Google Survey opinion you can later on spend it on buying Diamonds in the game. Which is simply awesome as you just have to complete short task of just minutes and can earn up to $1 or more. There are many other apps also similar to the opinion rewards like Easy Rewards.
You can search the apps on your Google Play app and download the apps from their else you can also click on the link given below to download.
Also Read: How to download GTA Vice City in Laptop or PC: Method of download and System requirements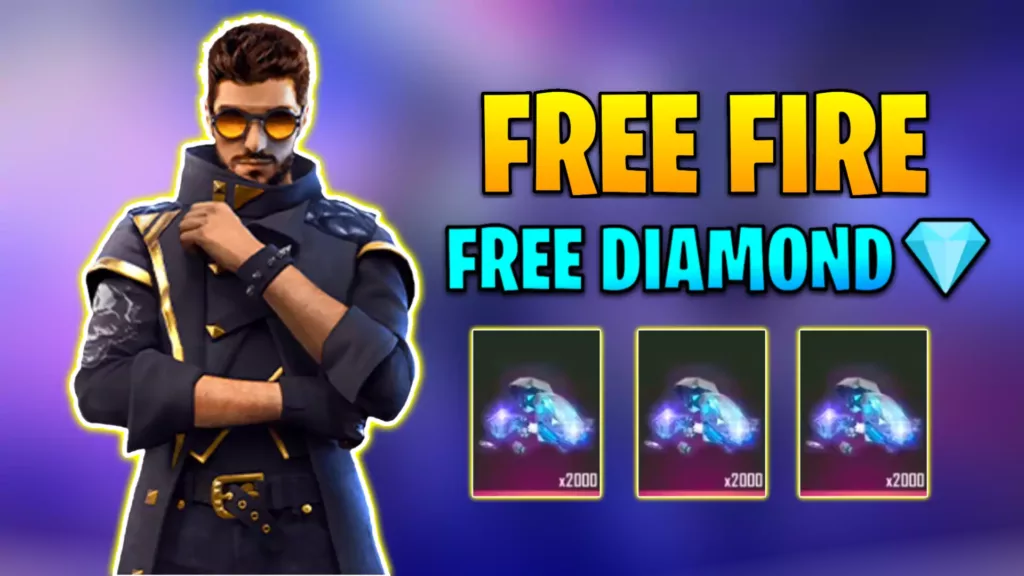 2. Free Fire Events
The next and second most successful option to obtain free diamonds is through the in-game events. There are several events introduced by the developers of the BR title in the Booyah! App. Booyah! App is Gerena's dedicated app for Free Fire videos and updates.
The in-game currency is typically one of the rewards, and users must upload clips to participate. Their are many events in the App in which users may took part and earn the reward by just uploading their clutches videos and their gameplay.
3. Participate in various Giveaways
Streamers of Free Fire on youtubers and other platforms regularly do many various giveaways through which you can redeem free diamonds in the game. Recently many Youtubers organize different giveaways of characters, pets, and diamonds the winners of the giveaways announced by the streamers.
The streamers do this type of giveaways mostly to increase their views and subscribers but players like us can take the benefit and enjoy winning giveaways like this through participating. Though players would still need to bank on their luck to win such giveaways as dozens of mobile gamers enroll for the same.
The above are the best ways for your answer to how to get free Diamonds in Free Fire using these ways you can earn as many as diamonds in your game profile for free.
Also Read: How to get free Robux in 2021: Free Robux generator tool