If you're a Pokemon Sword or Pokemon Shield Player then maybe you wanted to know how you can get the Mythic psychic-type Pokemon Mew. Well if you also wanted to How to get Mew in Pokemon Sword and wanted to get the Mew in your Pokemon collection then read the full article and follow all the steps given below.
Well if you're expecting to get the mythical Pokemon Mew for free then you're all wrong. There is a necessary accessory called Poke Ball Plus which you can buy from the Nintendo site for around $50. Well, the money invested isn't that huge for a Mythic Pokemon like Mew.
The Poke Ball Plus isn't only for Mew but you can also get more worthy rewards just by buying one for yourself. If you already bought a Poke Ball Plus then read the following steps below and get your own Mythic Mew right now.
Easy Steps to get Mew in Pokemon Sword
After buying a Poke Ball Plus accessory you can now all ready to unlock your own Mew in Pokemon Sword and Pokemon Shield. Follow the steps below to do so:
First you have to buy a Poke Ball Plus if you're finding a link to buy then click here.
After getting your own Poke Ball Plus accesorry plug it into your Nintendo Switch dock USB Port.
After plugging in the accessory press X from the controller to open the Menu.
After the Menu open find and select the option Mystery Gift.
Now select the option "Take a Stroll with Poké Ball Plus."
To proceed press A from your controller.
Now do one of the following: Tap the button on the red side of the Poké Ball or Click your Nintendo Switch Joystick inwards.
Press A to proceed next.
The last thing is to check whether your Poke Ball Plus is charging or not after that you got your Mythic Psychic-type Pokemon Mew successfully.
You're all done and will now recieve teh Mythic Pokemon Mew to your Pokemon Sword Inventory.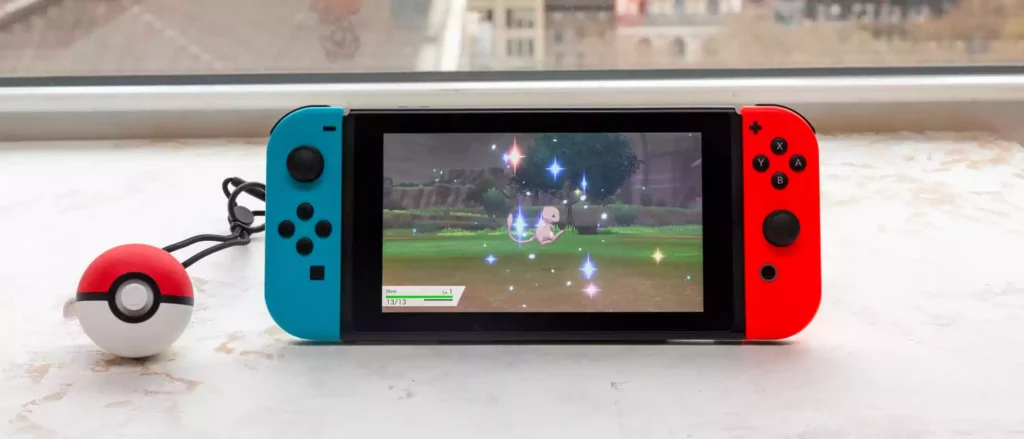 Can you Redeem Mew without Poke Ball Plus?
In case you're wondering about redeeming your own Mythic Pokemon Mew for free without buying a Poke Ball Plus then you're wrong. Poke Ball Plus is the most important accessory that is necessary to redeem and get Mew in your inventory.
As we know the company has yet to launch the Pokemon Home in their accessories so there is no other way to get your Mew without buying a Poke Ball Plus in the pokemon Sword and Shield game.
Well, there may be an exceptional case that you may get afterwards i.e. trading species from other games. Once this feature will enable then you may be able to transfer Mew, as well as various other 'mons. This feature will only work for the Pokemon available in the Pokemon Sword and Shield game so we have to wait to see this feature coming to the game.
Also Read: Easy Step by Step Guide to Play Rocket League Cross Platform