So if you're also the one who is finding a way to join PS4 party chat on PC. There are sometimes when you don't have your PS4 right away but you want to join the party chat so you decided to join PS4 party chat on PC. But you don't know how to join it so here we're, today we will tell you about how you can join a PS4 party chat from your PC. So if you're the one finding the solution for the same problem then you can go through this article and know how to join.
But first, you've to download an App called PlayStation Remote Play which is available for Windows PC, macOS, Android, and IOS devices. So here we've to download it for Windows or macOS based on what you have. We will discuss it briefly below so read the full article and understand all the steps carefully.
What is PS4 Party Chat?
So first of all let's find out what is PS4 Party chat?
PS4 party chat is a feature that lets PS4 users voice chat with other gamers without in-game chat. To use PS4 party chat on PC user must have to first synchronize its PS4 console to its PC.
For that users have to download the app called PS Remote play app which will allow the users to establish communication by linking their console in sleep mode.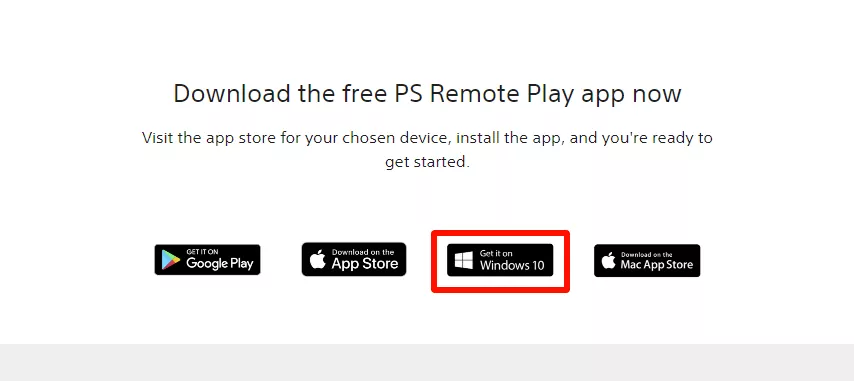 How to Download PS Remote Play App?
So now if you're wondering that how to download the PS Remote play App to your PC then you can use the link we will give to you here.
You can download the App by going to the official PS Remote Play website where you will get various options of downloading you simply have to select the Windows or macOS option which will download the application to your PC.
After downloading the App launch and run it then synchronize your PS with your PC using this application.
How to Join PS4 Party Chat on PC?
Now at last let's discuss how you can join a PS4 party chat on your PC. This may look tricky but with these easy steps, you can easily join the chat on your PC. You just have to follow all the steps carefully.
Now as you download the PS remote play App open it.
Switch your PS4 into sleep mode.
Connect your PC and your PS4 with the same WiFi network.
Connect your PS4 remote with your PC using USB or Bluetooth.
Select your PS4 name displaying on the app screen.
Now your PS and PC connection will Sync automatically.
Now enter the PS4 password if you have any.
After Syncing your PS successfully you can now enjoy playing games on your PS4.
Below on the PC screen you will see a Microphone icon just click on it to access voice chat with your game friends using your PC.
After all that using your PS controller select the PlayStation option. After that select the Party option from the Quick Menu option.
At last select the friends to add to your party and start voice chat with them.
This is it now you can totally access and chat with your PS game friends using your PC.
Also Read: Cannot Start the PS4 connect the Dualshock 4 Error solution