Mostly all of you already know about the Spotify Playlists, but after making the Playlist maybe you're imagining how to see who Liked your Playlist on Spotify. But don't know anything about this then read the following article.
Here we will tell you everything about Spotify Playlists like who liked them or who followed them. So read the following article and know about it properly. On Spotify, you can easily make a public playlist and find out how many people are currently following your Playlist but on the other hand, you can't check and go through every follower.
Just like followers, you can also check the total no. of likes you have on your Spotify Playlist but there is no way to check who liked your Playlist. To check the total no. of likes you have on your Spotify Playlist you have to go to your Library and click on the Profile Option.
From the Profile menu, you have to click on the Playlist option. After that, you will finally be able to get a proper count of likes you are having on your current public playlist. Just Simple but for your question about how to see who liked your Playlist on Spotify? We simply have to answer it No, you can't check every individual profile who liked your Playlist on Spotify.
How to See who Liked your Playlist on Spotify?
We already answered on this topic above but let's go through it more and see what we can do to see the profiles of people who liked your Playlist on Spotify. Well, sadly but it's true that Spotify doesn't give you any ability to check and see who liked your Playlist on Spotify instead you can check the total number of likes you have on your Playlist.
But to be honest, if you're using your Spotify account from back 2013 then maybe you're lucky that you've experienced this liked feature to see who liked your Playlist. But after 2013 the app got rid of this feature no one know why but many users still wanted to check every profile who liked the playlist.
Now the only feature that users have is to check the list of followers who followed your playlist on Spotify. So if you're planning to check the number of likes or followers then you can read about it more below.
How to check the Total Likes on Your Playlist?
Yes, you cannot check individual profiles who liked your playlist but on the other hand, you can check the total likes you have on your Playlist. So if you don't know how to check it then you can go through all the steps we have given below to check the total number of likes on your Public Playlist.
Open the Spotify app on your Device.
You can either search a Public Playlist you want to check or open your Spotify Public Playlist.
After opening the playlist you can check the number of Followers or Like on that Playlist near the Playlist's Name.
The likes counter will appear in different places depending on the Device in which you're using the Spotify App.
Also Read: Easy ways to Fix "Spotify can't Play this Right Now"
The counter will appear on the right side of the Playlist in Desktop App.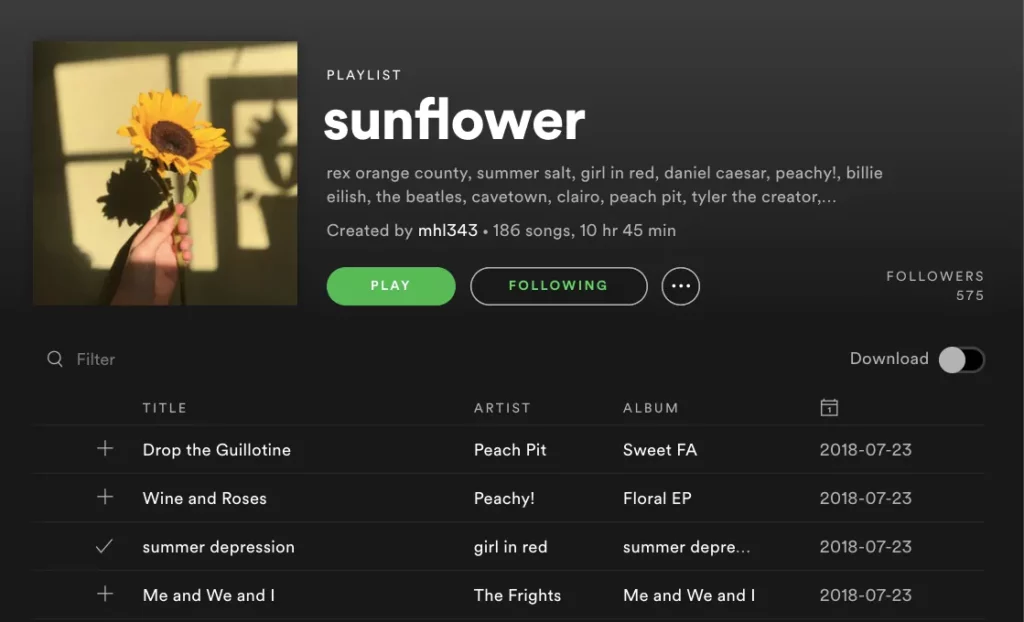 The Like counter will appear just below the information and the name of the Playlist you're playing right now.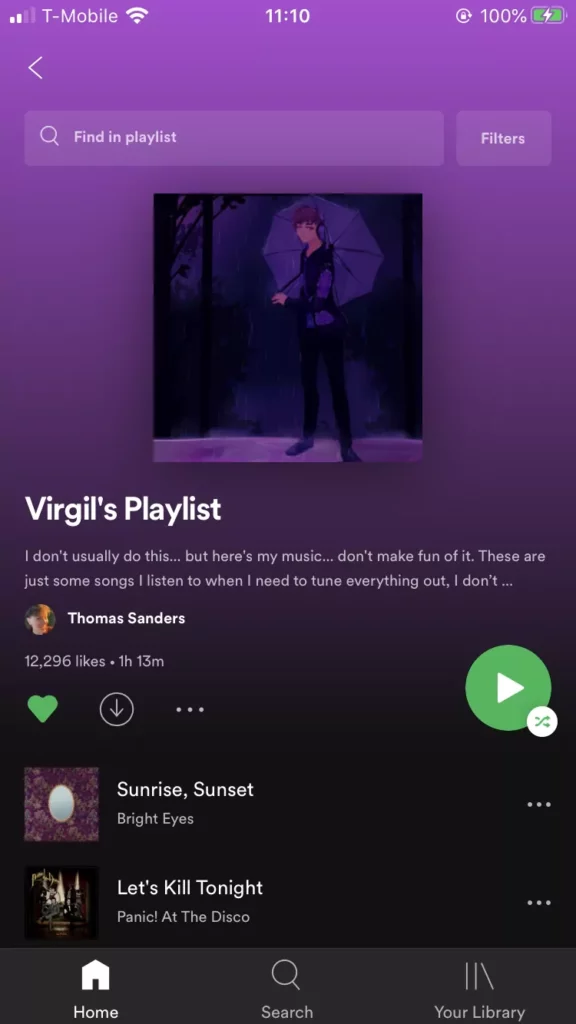 Will Spotify ever add the Feature to see Who Liked your Spotify playlist?
Back in 2013, you can find this feature but after 2013 No one knows why but Spotify remove this important feature, and after that many users started wondering if this feature is real. But is there any chance that Spotify will ever release such a feature for its users?
You will get shocked but this is the topmost requested feature in the Spotify forums, even Spotify knows that and replies "We're keeping this idea as 'Not Right Now', as this isn't something we have any immediate plans to implement. We appreciate you sharing your thoughts. If we do have any new info to share, rest assured we'll check back in here with a new status."
But what does this statement mean are there any plans to release this feature. But to be honest, if we tell you that still there is no one who knows why Spotify refuses to add this feature till now or even why they even remove it in the first place.
According to us, we think that there is still no plan by Spotify to release this feature and also we can conclude that this feature was removed or Spotify is refusing to add it to ensure the privacy of Spotify listeners.
Is there any Hack to see Who likes your Spotify Playlist?
If you go through Internet seriously you will come across thousands of clickbait hackers. These sites are just attracting you towards their content and to be honest, there is no Hack till now to find who liked your Playlist.
So we recommend you never get caught in such clickbait they just want your attention nothing more they will definitely not provide you with the answers you're seeking. They're like suggesting you wait until your Spotify profile gets a new follower and then compare your previous playlist like / follower counts to see if the person who recently followed you also liked one of your playlists.
So this is all rubbish you have to wait until some official tool is announced by Spotify to see the profiles who liked your Playlist.
How to Check who Follows your Spotify Account?
Checking likes are another thing that you cannot check thoroughly but you can check and see who is following your Spotify Account right now.
Well if you don't know about this and wants to check your follower's list then follow the steps given below:
Open the Spotify App on your Device.
Login to your Spotify Account if you're Not.
Click on your Profile Name on the right hand upper corner of the screen.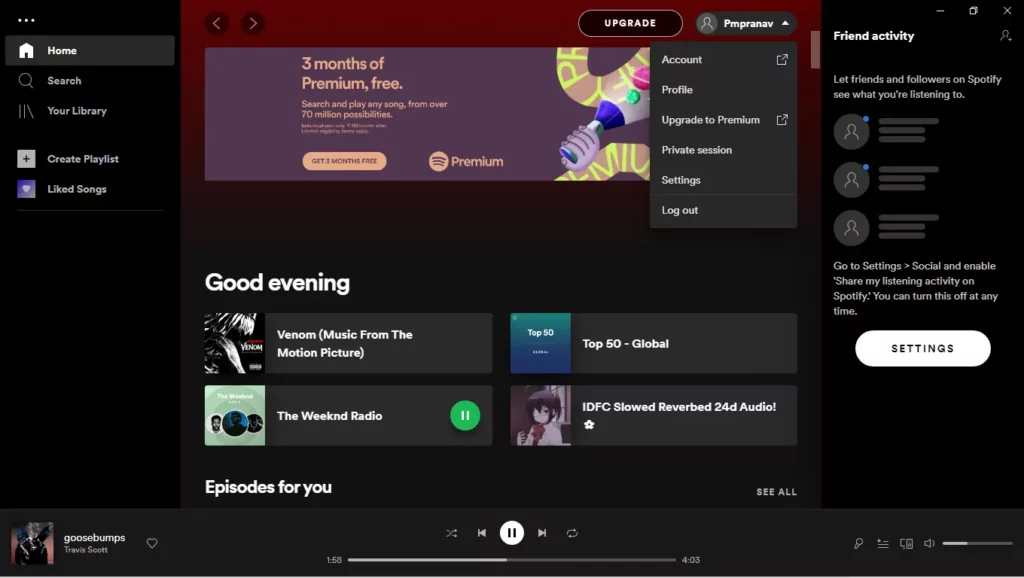 Go to the Profile option.
Click on the Followers option.
Now you can go through the list of Profiles who followed your Spotify Account.
Conclusion
Spotify is one of the best Music streaming app millions of people use around the world. There are many features that had been removed by the App and one of the features is to see who liked your Playlist on Spotify.
Back in March 2013, this feature was removed by the Spotify developers but many users still did not agree with the decision. And this is one of the Top-requested features by Spotify users in the forums.
But we still don't know much about it like when Spotify will plan on releasing such a feature for its users but we can only conclude that most of the Spotify users want this feature to be back on the App. On the other hand, we are sure that the reason behind Spotify removing the app is to protect the privacy of Spotify users.
Also Read: Listen Alike Spotify: What is Listen Alike and How to Use it?