Once in our life we all shop from Amazon, Amazon is the topmost used online shopping platform all around the world and there are billions of customers and users that use the application for online shopping. Well, if you're also one of the Amazon users and are wondering how to view or hide Amazon Archived Orders from Amazon Application or website then you're at the right stop.
Today here in the article we will be going to tell you about how to view the Amazon Archived Orders in case you just missed something from your old orders like your invoice then this article is really going to help you a lot.
So if you're also interested in this topic then read and follow the full article and you will get answers to all your questions soon. Whenever you order something from amazon all your orders history and information get recorded on your account details and you can easily find them out but in case you deleted the order details and archive them so that you can check them out later on but now you're all confused on how to check it out then don't worry we're here for your help.
Checking out Archive orders on Amazon is somehow tricky you have to find the option of Archive orders and it is not so simple to find it out but you don't have to worry at all. You just have to read the full article and you will get your answers clearly and properly.
What are Amazon Archived Orders?
Amazon Archived Orders are different from orders history. These are the orders that you don't want to see on your account and you mark them as archived orders and now you can check them out by going through certain locations on your Amazon account.
Mostly people archive their orders to find them quickly or to just remove them from their order history but not by deleting them. Because by deleting the order from the history you will never be able to get information about that order again on the other hand by archiving the order you can check it out anytime and get all the information even after removing it from the orders list.
Like you are sharing your Amazon account with someone close and you buy a gift for them so you can just archive that order so that the other person can't see that you've ordered a gift for them. The Amazon Archived Orders can also work in many other ways like this.
How to Archive Orders on Amazon?
Now we all know what are archived orders but how to archive your Amazon orders? well if you don't know about it wanted to know then follow the steps below and successfully archive your Amazon orders from your Amazon account:
Open Amazon Application or Website on your device.
Log in to your Amazon account.
From the upper right corner of your screen select the option Returns & Orders.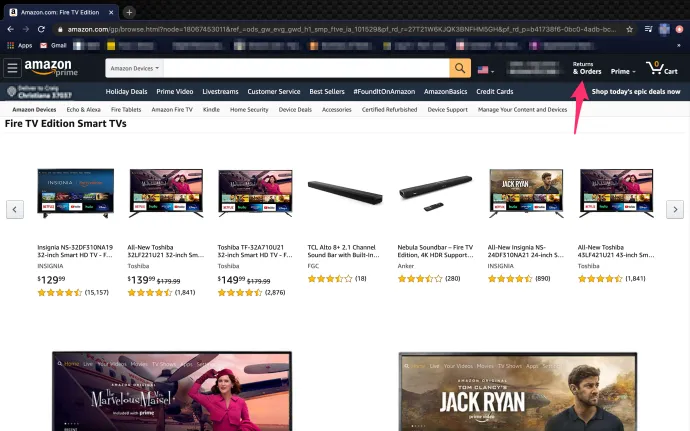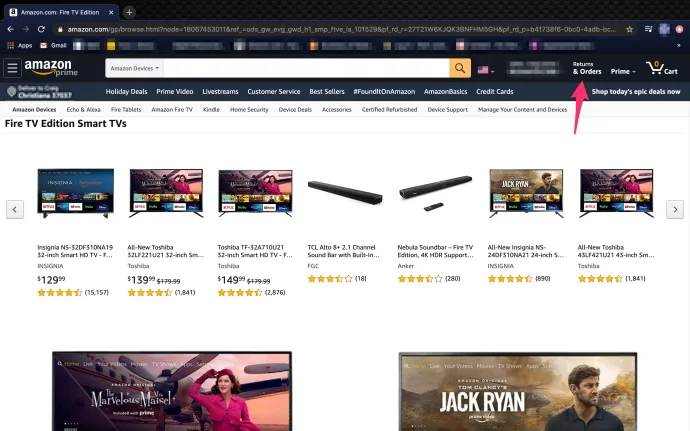 A list of all your Amazon orders will appear on your screen now find the order your want to archive from the list.
After selecting the order click on the option Order Details next to the order in question.
Now click on the Archive Order option to hide or Archive the following order.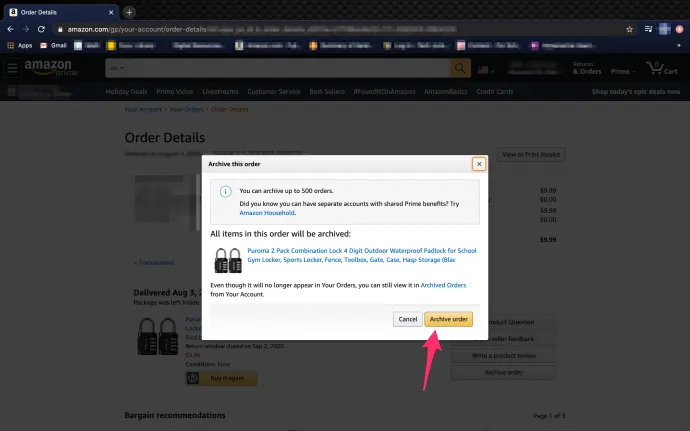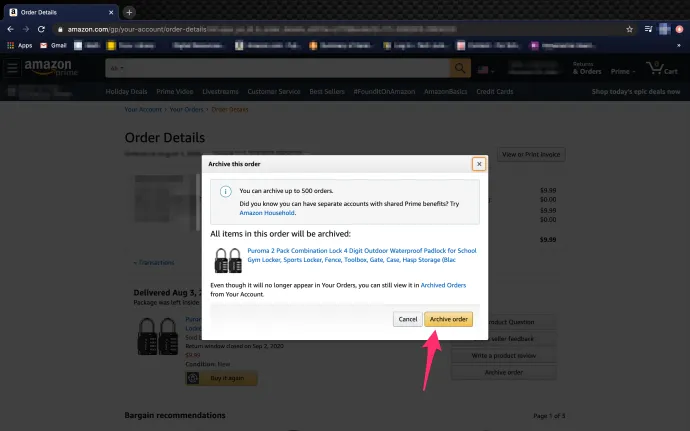 Confirm your choice by selecting the confirm option on your screen.
That's all after following the above steps you can easily archive your orders and hide them from your account order history. You can also permanently delete your order information but by doing so you will not be able to access the details again by archiving your orders you can easily access it and hide it from the eyes of others.
How to View Amazon Archived Orders?
at last, let's move to the main topic and discuss where to find or how to view your Amazon Archived orders on your Amazon account. Just follow the steps below to get access to the orders marked under the archived list:
Open the Amazon application or website on your device.
Log in to your Amazon account.
From the Top-Right corner select the option Accounts & Lists.
Now from the dropdown menu select the option Your Account.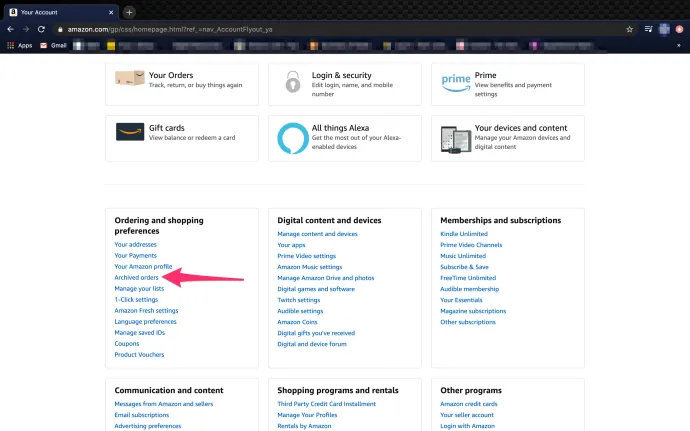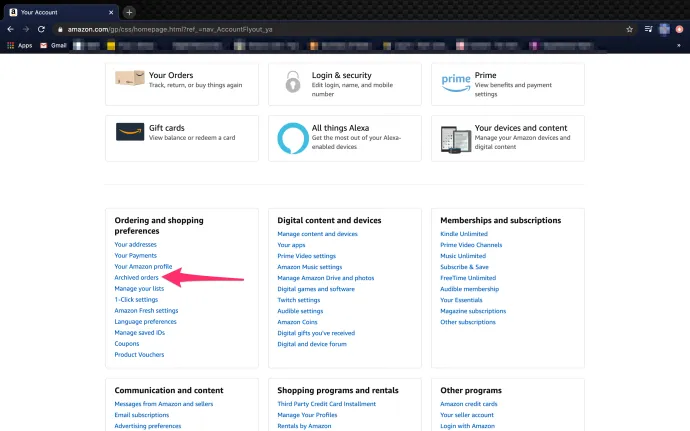 In the Ordering and shopping preferences heading select the option Archived orders.
At last, you will get access to all your Amazon Archived orders successfully.
By following the steps above you will easily be able to check on your archived orders but in case you're now wondering how to unarchive your Amazon orders then all you have to do is to click on the 'Unarchive Order' option in the lower left-hand corner.
Conclusion
Archiving Amazon orders can be used in many different ways like to hide orders from the one you're sharing your account or to especially hide the order so that you can check on it whenever you want to. So if you're still having some issues or questions regarding this topic then you can just simply comment below and we will try to reach you as soon as possible.
Also Read: Easy Ways to Fix PS5 Green Screen of Death