So you're a Roblox player and a sudden error stating "Error Code 524" appears on your game screen while trying to join a VIP server and you don't know how to deal with it. Then you're at the right stop here we will tell you everything about the Roblox Error code 524 and also tell you about how to fix it.
So read the following article properly you will get to know about everything like why this error code is appearing and how to fix it.
It is common for online games to experience outages and Roblox is no exception. Due to its identity as a platform and host to thousands of games, however, Roblox contains dozens of error codes for tracking down all of the known potential issues that occur. One of these issues is error code 524.
Let's talk more about the Roblox Error Code 524 below.
What is Roblox Error Code 524?
In short, if we have to state the Error Code 524 then we can say that it is an error that occurs when users try to join a VIP/Private server to which they don't have access or when Roblox servers are in maintenance mode. Due to this the response from the server-side also gets slow results in request time out.
The main cause for the error is requesting time out from the server side while joining a VIP server that you aren't added to. As we already know that private servers in Roblox are individually owned and are not managed by Roblox. The individual maintaining a private server has to pay a monthly retainer to keep it active in some cases and can invite players to his choosing.
However, you can fix this issue with some simple ways and methods that we will talk about below.
But first, we need to identify which error is appearing on your screen there are several errors of the same Roblox Error Code 524.
Also Read: How to get free robux in 2021: Free Robux generator tool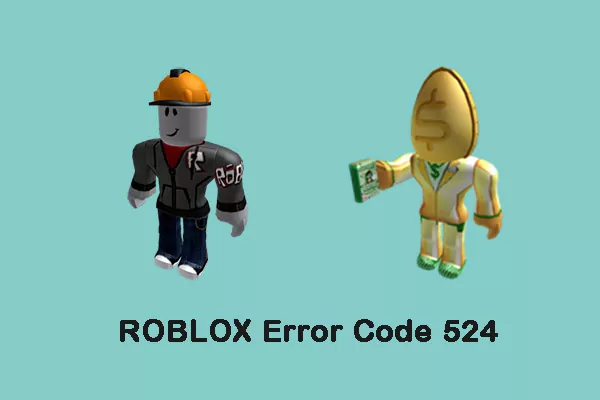 Types of 524 Error
There are mainly three types of Errors under the Error code 524 that can appear on your screen and they are the following:
Not authorized to join this game. (Error Code: 524)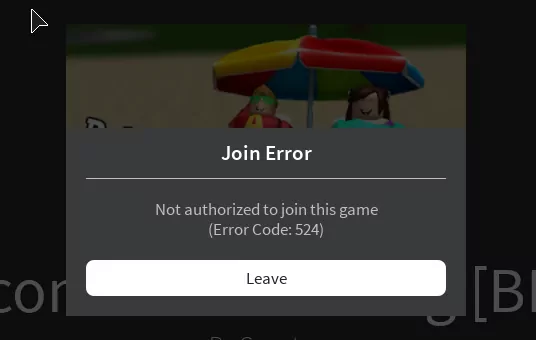 You do not have permission to join this game. (Error Code: 524)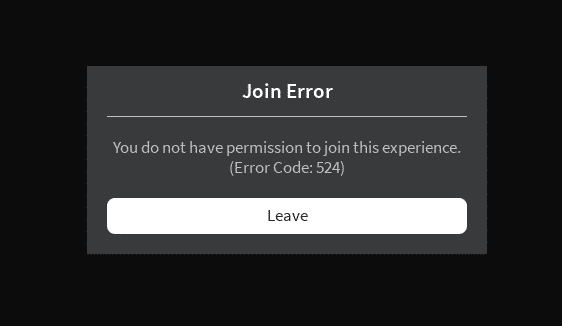 You do not have permission to join this Experience. (Error Code: 524)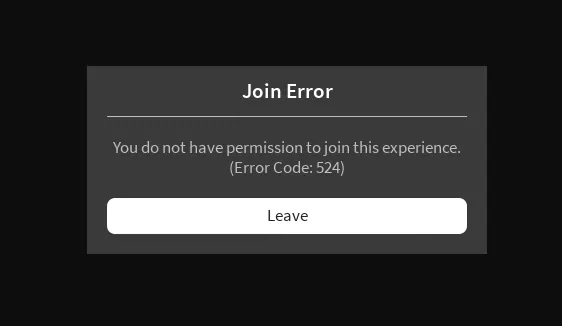 How to Fix the Roblox Error Code 524?
There are mainly three ways to fix this error issue:
Fix #1. Ask your friend for invite from VIP Servers
You can join the VIP server and fix this error issue by simply asking your friend for an invite from the VIP/Private server. To do so follow the steps below:
Open Roblox on your device and go to the settings.
Choose the option "Privacy Settings".
Scroll down and find the select the option "Who can invite me to a private server".
Now select and choose the option "Everyone" instead of "Friends" and click OK to continue.
Now search for the usernames of players playing that particular game.
Send an invite and wait for their acceptance.
Atlast click on the "Join Game".
Fix #2. Try changing the server
Another simple way to fix this Error code is by tr changing or beginning using a new server with the help of some VPN. It will be your private server which means you can invite whoever you want to play, rather than not being allowed into somebody else's server.
To do so follow the steps below:
Open the Roblox Player.
Go to the games section and pick a game to play.
Now click on the chat button and invite atleast 5 friends from the chat list.
Join the game while leaving the game party at the same time.
Fix #3. Try Reinstalling the game
The last step that is left is to delete and reinstall the game. By reinstalling the game you will clean all the cache and maybe it will help you in solving your Roblox Error Code 524.
To Reinstall the game follow the steps below:
For Desktop:
Go to the control panel and choose the option "Uninstall a program".
Find the Roblox from the list click it and select the option Uninstall.
After uninstalling successfully go to the official Roblox site and look for the game you want to play.
Click the "Join" option so that the game will reinstall on your desktop.
Atlast download the Roblox player and try joining the servers again.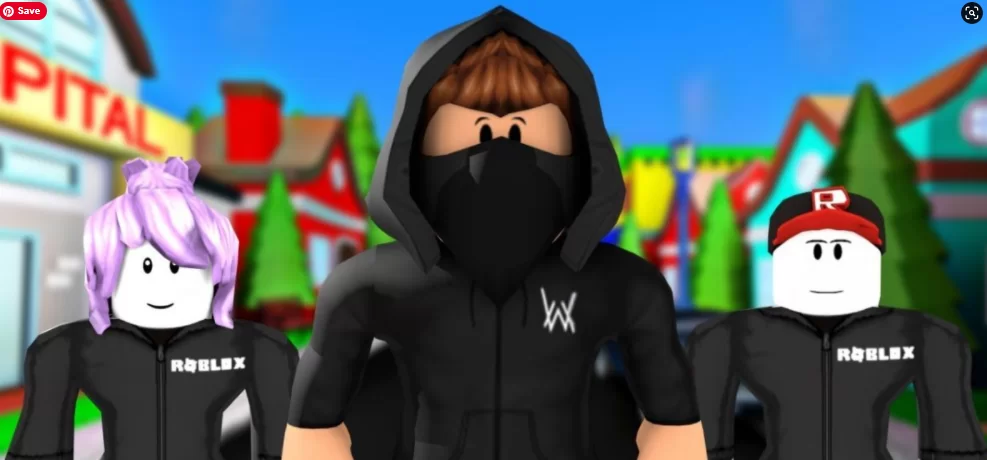 For Mobile (Android/IOS):
Go to the Play Store or App store of your Mobile device.
Search for Roblox and Uninstall it.
After Uninstalling Click on option Install.
And the game will Reinstall in your Mobile devices successfully.
Conclusion
The Roblox Error Code 524 can be fixed by various methods but here we told you some of the most effective and easy ones.
On the other hand, the best solution to solve this problem is by starting a new server of your own
Also Read: Roblox Tower Defense Simulator codes 2021