There are many different sites and apps that are banned in one region while working in other. But due to such issues, many people report the problem and ask "Why are Sites blocked on my phone"? Well, if you're also the one who is thinking of the same question then you're at the right stop.
Here in this article, we will be going to tell you how you can access the sites that you are blocked on your phone. There are many different types of sites and apps that are blocked in a country or region.
There can be many different causes behind this problem. Like the government locked the sites to work in that particular country. Or maybe the site is denying your IP address. So there can be many different reasons behind the problem.
But the main question that lies ahead is how you can access the sites that are Blocked on your phone, Tab, or PC. If you also want to find the answer to this question then keep reading the article. We will clear all your questions and doubts below.
Why Are Sites Blocked on My Phone?
This is one of the most common questions that most of us wonder about while visiting a site that can't be opened on our phone or PC. Mostly while trying to watch shows or movies the sites don't open on your phone. These sites are blocked that's why you can't access them. But why are sites blocked on Phones?
Well, there are many different reasons behind it but one of the main reasons is due to your location. There are many sites that will not work in your region or location but will work absolutely fine in others. Mostly these sites are blocked to work in your region by your country's government.
The government usually bans the working of the sites in the country because of inappropriate content. Some of the other reasons behind the site blocking are device compatibility, no authorization, website maintenance, etc.
How to Access Blocked Sites on My Phone?
Now that you know why the sites are blocked on your phone and PC. It is time for you to get the answer to the question of how you can access these sites. So if you're also trying to access the blocked sites and can't find a way to do so then read and follow the methods below.
Method #1. Use VPN Services
This is one of the easiest and most effective ways to access blocked sites on your phone. All you have to do is download a VPN application on your phone or PC and then you can easily access the blocked sites.
You can use a paid or free VPN it is all up to you. There are many different VPNs available on both Play Store and App Store. Some of the most famous ones are Turbo VPN, Super VPN, Nord VPN, etc.
To access blocked sites using a VPN follow the steps below:
Go to your Phone's Play store/App store. 
In the search bar search for the VPN, you want to download.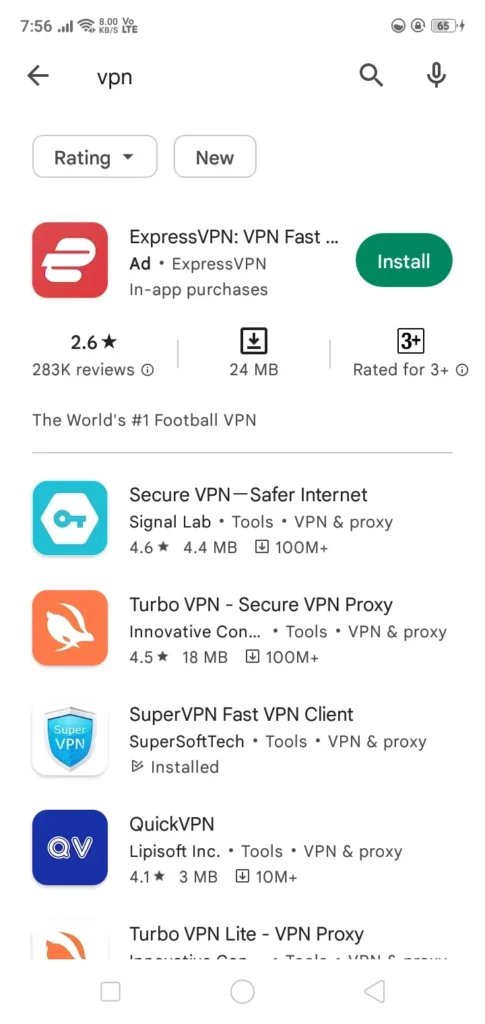 Now Install it on your device.
Open the VPN and click on the connect button.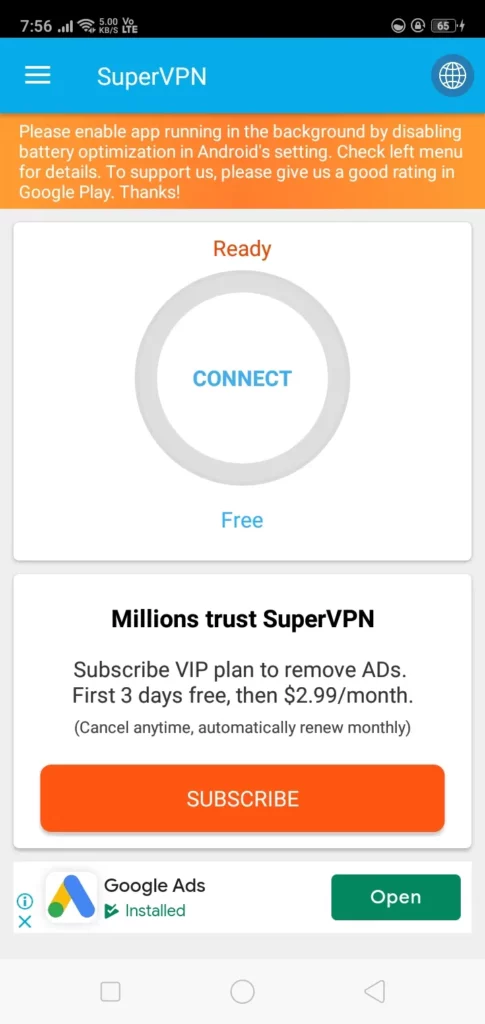 After successfully connecting your VPN go to your browser.
Search for the site that was not working or blocked on your phone.
Now you will see that the site start to work properly.
If in any case you still can't able to access the site then try changing the location on the VPN. After changing the location again try to open the site and see if it works or not. And if not then move to the next method below.
Method #2. Use Tor
Tor is like an upgraded version of the Incognito browser. Tor keeps your data safe from everyone's eyes and can display the sites that do not work in your region. To use Tor on your Mobile or PC follow the steps below:
Go to the official Tor website and download it on your device.
After downloading the app activate it by opening the app.
When you start Tor for the first time, click Join so that it can connect to a private network.
Wait until the app establishes a successful private connection.
At last, after successfully linking you can use Tor just like any other standard web browser.
Method #3. Change your Device's DNS
Domain Name System also known as DNS is a digital name of your mobile or PC that helps it to connect with the internet. There are chances that a site does not work properly on your device because they are not compatible with your device's DNS.
So if you're doubting that this can be the reason then you can manually change the DNS. And then Access the blocked sites on your phone easily. To change DNS on your device follow the steps below:
Your device settings.
Go to the WiFi settings.
Click on the current connected WiFi and click on Modify Network option.
Now go to Advanced Options and put Static on your IP settings.
After that note your current DNS1 and DNS2 values and then click on them to change them.
for IPv4 change the values to these:

8.8.8.8
8.8.4.4
for IPv6 change the values to these:

2001:4860:4860::8888
2001:4860:4860::8844
That's it after changing your DNS value try accessing the blocked sites and see if they work properly or not.
Conclusion
In the above article, we discuss the topic of Why are sites blocked on my Phone? And also state some easy ways to access these blocked sites. But in case you still aren't able to access the sites and want our further guidance then feel free to contact us anytime. We will try to reach out and help you as soon as possible.
Also Read: Cannot See Sensitive Content on Telegram? Fix the "This Channel Cannot Be Displayed" Issue