Instagram is one of the most popular and used social media applications around the world and day by day the number of users is increasing on it. If you're also an Instagram user and suddenly you get an "Instagram User" username on your DM and don't know what does it mean when it says Instagram User then you're at the right stop.
Here in this article, we will be going to tell you about the term Instagram User which is showing up on your Instagram DMs. If you don't know about it like you can't decide why this person is shown as Instagram User in your DMs then we recommend you to read the full article properly and get your answer.
What does it mean when it says "Instagram User"?
It is quite common for Instagram users to find chats with the username "Instagram User" but what does this mean is the person blocked you or is it just that he/she deleted their account? Well, the answer is both there can be several different causes why this username is showing up on your Instagram DMs.
But if you want to find out the correct one you can do some simple things to know about it. You can just click on the username that is showing up as "Instagram User" or "Instagrammer" and from the conversation, you had with them you can identify easily who they are.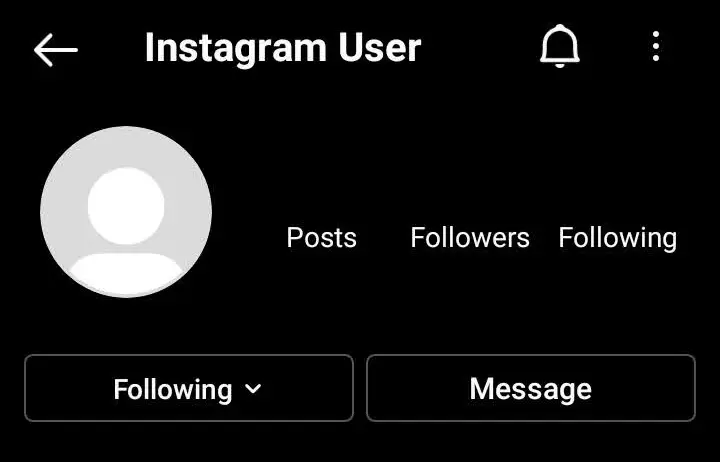 After finding it out try messaging them again with their Instagram Id as it is if the message can't be sent then you can assume that the person you are trying to connect with has blocked you on Instagram and if the message is sent and when you click on their profile you can see their original username then maybe that means that the person has permanently or temporarily deactivated their account.
Another way to find it out is by contacting them on some other medium like through call or text message and ask directly from them if their Id is blocked or if they had deactivated their account on Instagram.
What Causes Usernames like "Instagram User" or "Instagrammer"?
There can be several reasons why you're seeing the people's usernames on your DMs as "Instagram User" or Instagrammer." As for your information, we've also stated some of the most common causes of this situation below:
The user has Permanently or Temporarily deactivated their account
One of the most common causes of this issue is when a user has permanently or temporarily deleted their Instagram account. You can identify it through your old messages or conversations you had with them recently.
Not only your old messages when you try to send them the message will be able to do that but it will be of no use as the other person isn't operating their account. So the best way to identify is by asking your friend directly through some other communication medium.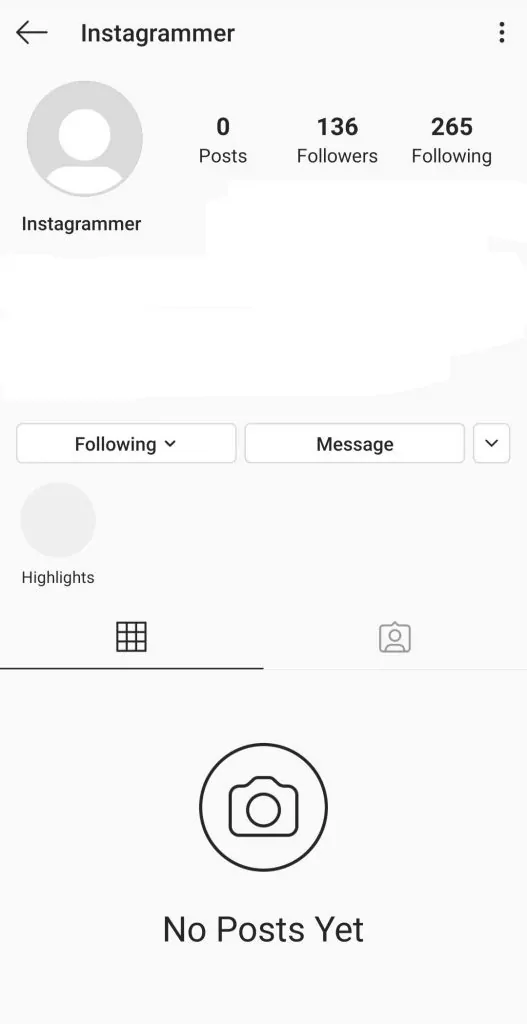 The account has been banned by the Instagram
Another reason why you may be seeing that username is that Instagram has banned or deleted that person's account. This is another common thing that many Instagram users face due to Instagram's static and strict privacy and policy.
The reason behind the deleting of the account can be anything regarding the breaking of the rules and regulations of Instagram. So it is recommended to follow all the terms and conditions of the Instagram app without avoiding or breaking them.
The User has Blocked your Instagram account
The last common cause behind the username "Instagram User" or "Instagrammer" is that the person has blocked your Instagram. And identifying it is really simple all you have to do is open their profile and try to send the message and if your message is unable to be sent then it is clear that the other person has blocked you on Instagram.
Another way to identify if the person has blocked you on Instagram is by searching their account from some other Instagram account it can be of anyone or you can just simply make a new account and try searching them on Instagram if you enable to find their account then you can simply assume that they had blocked you on Instagram.
Also Read: Easy Way to Fix "I can't Collaborate on Instagram" Problem