AMD is here with its new lineup series of Ryzen 5000 desktop processors featured with new Zen-3 architecture. This new series of Zen 3 Ryzen 5000 processors is the most powerful CPU's released till yet.
AMD is all set to launch its new Zen 3 Ryzen 5000 Processors on November 5th with a starting price of $299 which is a reasonable price for the most powerful desktop CPU.
AMD claims that this CPU will serve the most brilliant experience to the users and expect the processor as " the world's best gaming CPU". These 5000 Ryzen series are still using the same AMD's 7nm process used early in last year's Zen 2-based Ryzen 3000 desktop chips but have a 19 percent increased instructions per cycle, with a fully new redesign and a high boost speed.
Zen 3 Ryzen 5000 Processors
Yesterday AMD revealed about its new Ryzen 5000 series lineup going to be launched on next month in November on 5. The company also claims that these are the world best processors to be used for gaming and the most powerful processors for desktop released till date.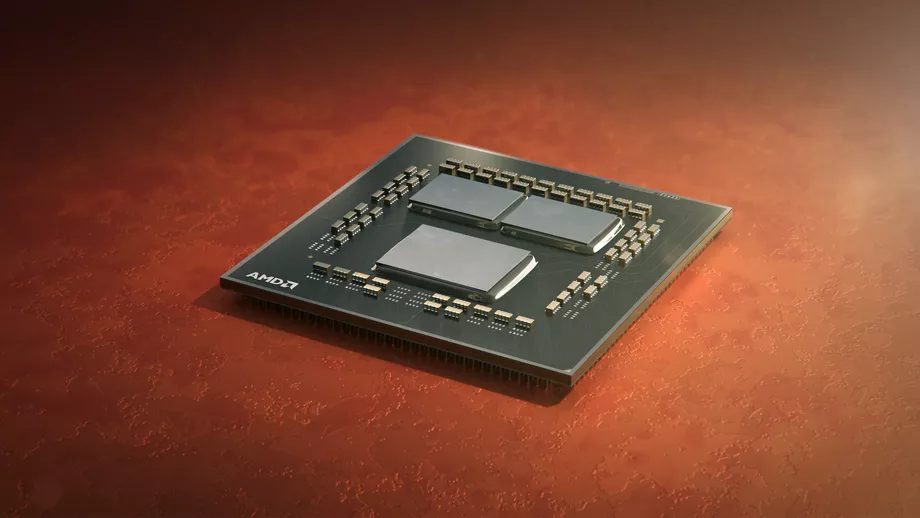 AMD said that the older motherboards will be compatible to use this new Zen-3 processor after the simple Firmware update which will result in a 26 percent average improvements for the users.
AMD revealed to launch 4 new Zen-3 CPU's to be launch in next month:
With a starting price range of $299 for CPU AMD Ryzen 5 5600X processor with 6 cores, 12 threads, 35MB Cache, and a maximum speed boost of 4.6 GHz.
The next Mid price range of $449 for CPU AMD Ryzen 7 5800X processor with 8 cores, 16 threads, 36MB Cache, and a maximum speed boost of 4.6 GHz.
The next price range of $549 for CPU AMD Ryzen 9 5900X processor with 12 cores, 32 threads, 70MB Cache, and a maximum speed boost of 4.8 GHz.
At last, the most powerful and expensive CPU AMD Ryzen 9 5950X processor with 16 cores, 32 threads, 72MB Cache, and a maximum speed boost of 4.9 GHz will be available for a price of $799.
Also to be noted that all of the new Zen-3 CPUs are $50 expensive than the original price of the last year Zen-2 CPUs.
Comparison between AMD and Intel
As we all know AMD is the competitor of the Intel in terms of processor, so this time they were directly targeting the Intel Core i9 10900K processor which intel said that is the 'Worlds most powerful gaming processor'.
AMD didn't succeed in beating the Clock Sheer speed of the Intel processor which maxes out at a boosted 5.3GHz, while the Ryzen 5950X tops out at 4.9GHz. But AMD offers more advantages as a gaming processor, like improved power efficiency and a higher core and thread count which directly shows that AMD is one step above than Intel's best processor.
AMD also claims that it's AMD Ryzen 9 5900X CPU is much better than Intel i9 10900K CPU in head-to-head performance for a wide range of titles, including League of Legends, Dota 2, Shadow of the Tomb Raider, and more.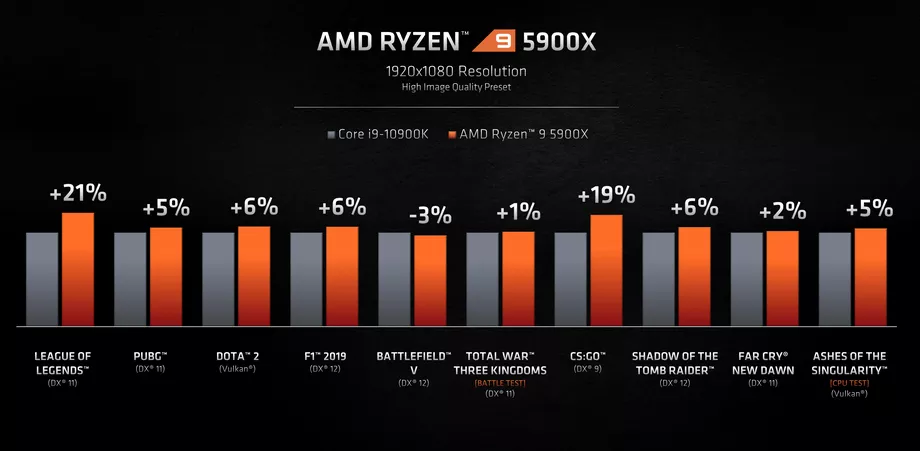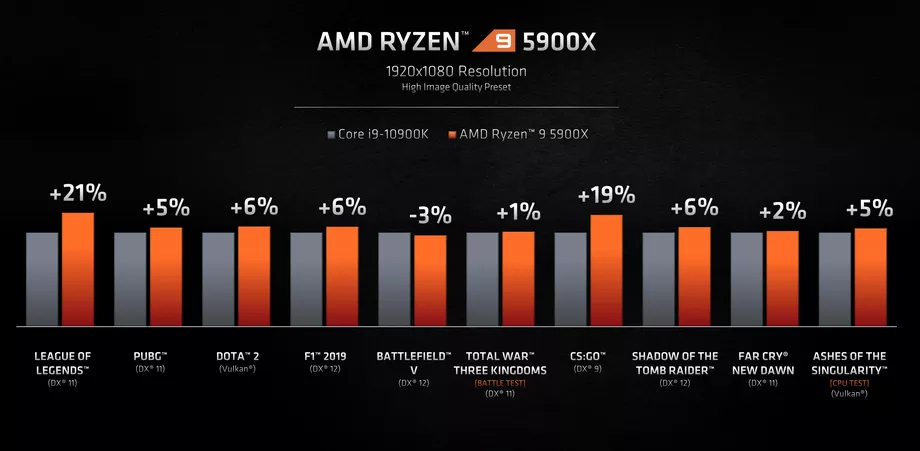 AMD RYZEN 5000 ZEN 3 CPUS
Model
Cores/ Threads
TDP (Watts)
Boost / Base Frequency (GHz)
Cache (MB)
Price
AMD Ryzen 9 5950X
16C/32T
105W
Up to 4.9 / 3.4 GHz
72
$799
AMD Ryzen 9 5900X
12C/24T
105W
Up to 4.8 / 3.7 GHz
70
$549
AMD Ryzen 7 5800X
8C/16T
105W
Up to 4.7 / 3.8 GHz
36
$449
AMD Ryzen 5 5600X
6C/12T
65W
Up to 4.6 / 3.7 GHz
35
$299