4chan is one of the best image-based websites that people use around the world to get and share information on various topics like movies and series. Many people on this platform share images and text regarding the spoiler of the shows and Anime.
There are various different boards dedicated to a variety of topics, from Japanese animation and culture to video games, music, and photography. Here people share the spoilers and stories of the Shows and Anime using images and text.
Almost every anime lover visits this website to get information on the series they love to watch or to get 4chan spoiler text about shows. But not everybody loves to know about spoilers as they spoil the fun to watch it. So what to do with this 4chan spoiler text and images how to hide them or blackout these texts?
In case you're also wondering how to hide the 4chan Spoiler text or how to black text on 4chan? then you're at the right stop. Here we will be going to clear all your thoughts on this topic. But before moving to the main topic let us first discuss what exactly is 4chan Spoiler Text.
What is 4chan Spoiler Text?
If you're an anime watcher or some TV show or Movies fan then you definitely know about the spoilers. Spoilers are made to spoil your fun while watching a show or series. This is when you spoil something, anything, about a series to someone who hasn't seen it yet.
In simple words, we can say like assume that you have completed the Death Note. But your friend hasn't in that case if you were to say that Light Yagami dies at the end of the Death Note anime, that would be a spoiler.
Maybe now you get a clear thought on the spoilers. Just like this 4chan spoiler text are same, here people around the world spoil you about the series and shows. In that case, many people use black text messages to hide the spoilers. If you also wanted to know how you can hide the spoilers on 4chan text then read the next section carefully.
How to Hide 4chan Spoiler Text or How to Black Text on 4chan?
If you don't know how to black text the 4chan Spoiler Text then follow the step-by-step guide below:
Open a web browser on your device.
Select the Board from the Boards list.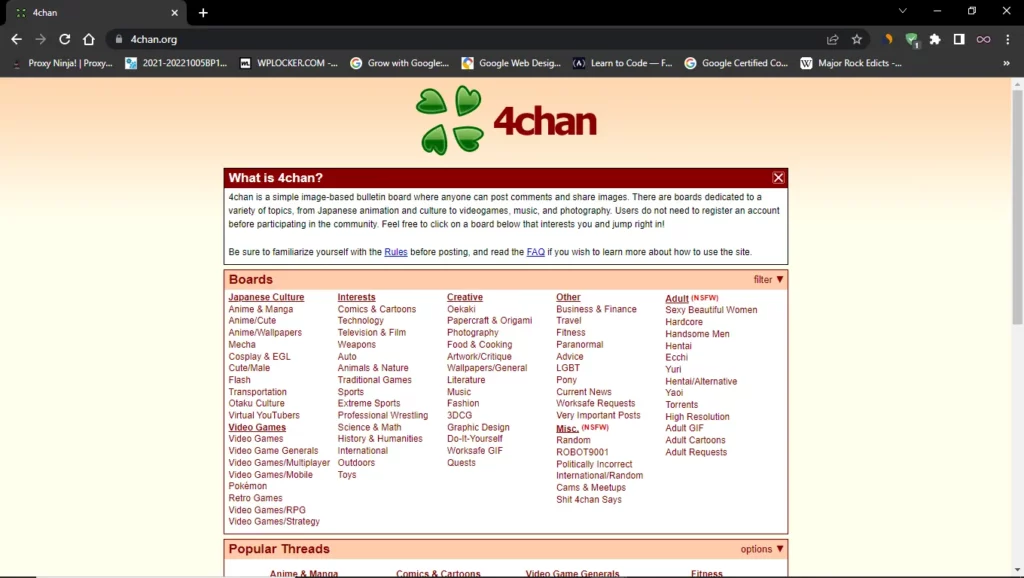 Open the post in which you want to comment.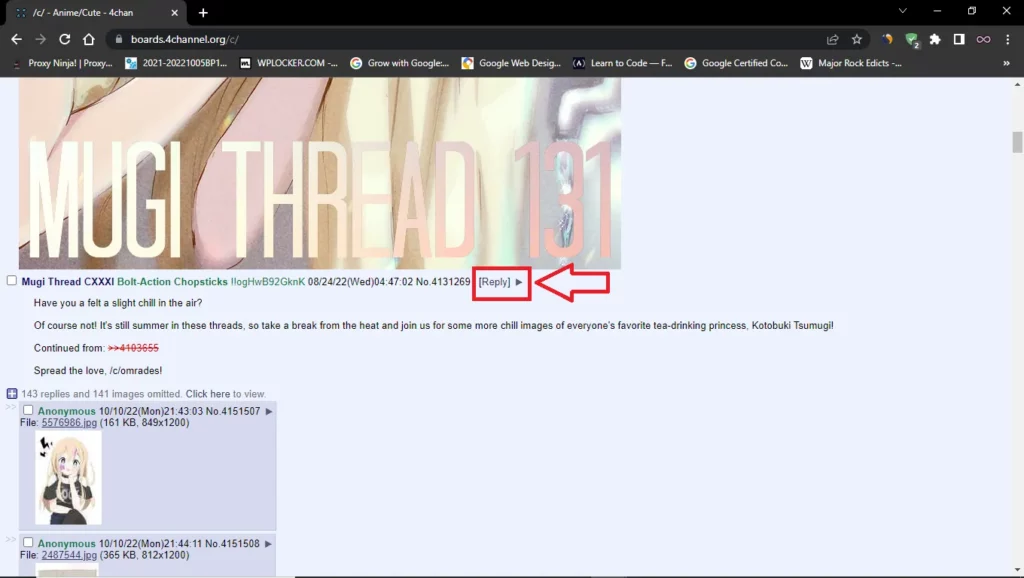 Now find the comment you want to reply to.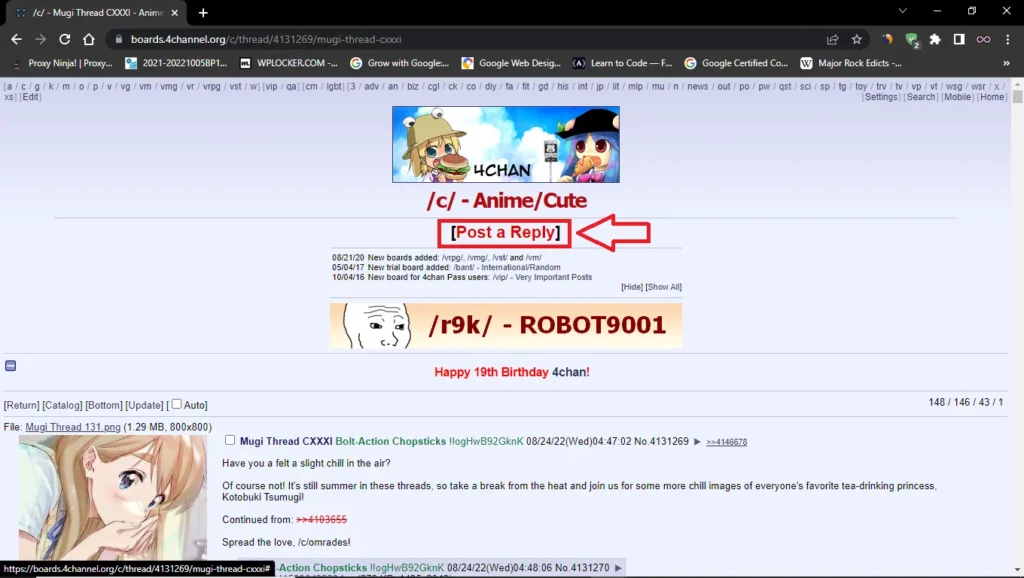 Click on the "Reply" link next to the comment or image.
Fill in the necessary details asked for a reply like a Name, Subject, and Email.
Now in the comment section type "[spoiler]" to open the spoiler tag.
Type the spoiler you want to text.
After typing the spoiler close the tag using "[/spoiler]".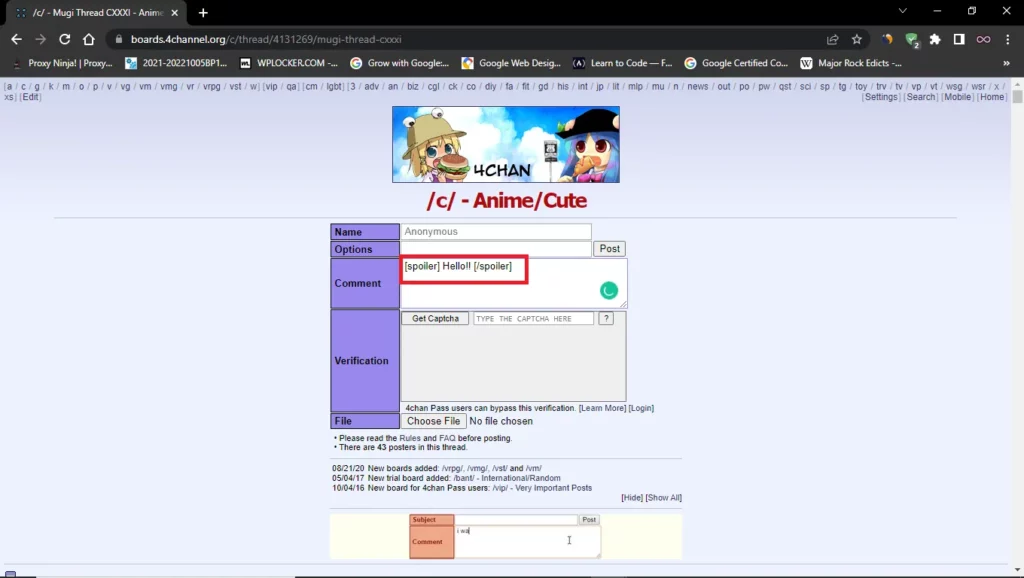 Text typed inside the spoiler tag will appear in black text.
At last, click on the "Submit" button to post your reply.
Note: Only text inside the spoiler tag will be Black all text outside the spoiler tag will appear normal. You only need to add the spoiler between the Spoiler tag. Simple text can be written outside the tag and they will appear normal.
Conclusion
In the above article, we discuss What is 4chan Spoiler Text and How to Hide it. But in case you still don't understand the process and want our guidance then feel free to contact us anytime. We will try to reach out and help you as soon as possible.
Also Read: Easy Ways to Fix "Stray Scratch Achievement Not Working"