Snapchat users may have familiar with its dark mode feature but still, many users don't know how to get dark mode on Snapchat. Well, if you're also the one who doesn't know how to get Dark mode on Snapchat then read the following article.
Here in this article, we will be going to tell you about how to get dark mode on Snapchat through a simple and easy step-by-step guide. So if you're interested in this topic then read the full article properly and get the answer to all your questions.
With the increase in social media users, many different social media platforms introduced different features and one such feature is dark mode. Many users face strain on their eyes while using the app at night and to put a stop and ease the user many apps introduced dark mode features and Snapchat isn't any exception.
But still, many users don't know how to enable this feature well you don't have to worry we will let you know about this feature and tell you how to get it through a simple and easy guide.
What is Dark Mode on Snapchat?
The dark mode is nowadays quite common among phone users as almost every phone now has this feature. But what exactly is Dark Mode and how does it work on Snapchat? In short, we can say that Dark mode is mostly used by users at night because this mode dims the bright light of the phone due to which your eyes don't strain much.
Dark mode makes the app background dim and dark and it is also known as bedtime or night mode due to this reason. Most people use this mode at the night or when they are using their phone in dark.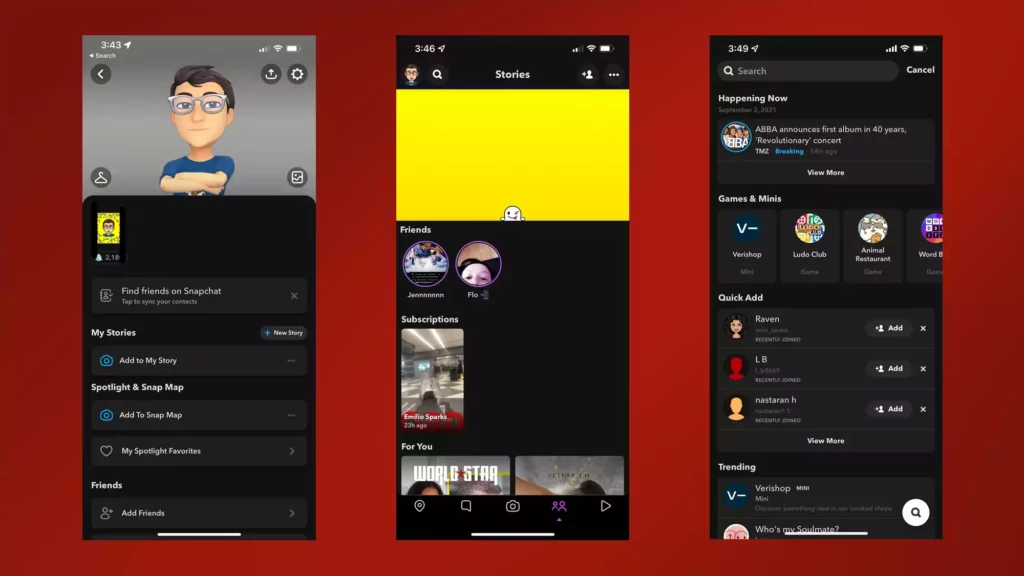 Most of the applications now have dark mode options which users can enable through settings and Snapchat is no exception. Not only this still many applications lack this useful feature also Snapchat doesn't introduce dark mode for its Android users but you can still get it through some settings. Just read the below guide to know-how.
How to get Dark Mode on Snapchat in IOS?
To enable Dark Mode on Snapchat in IOS you have to go through the below method:
Open Snapchat on your iPhone.
Go to your Profile by clicking on your Bitmoji in the upper left corner of the screen.
Now go to the settings option by clicking on the settings symbol at upper right corner of the profile screen.
Scroll down in the settings and select the option "App Appearance".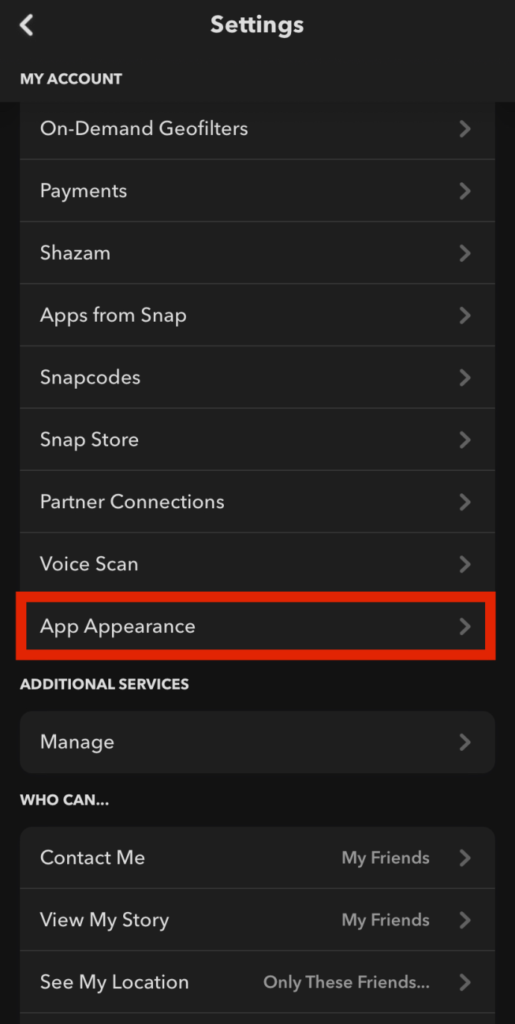 Now you will see three options Match System, Always Light, and Always Dark.
To turn on the dark mode you have to select Always Dark.
Incase your iPhone is already in Dark mode you can just select the option match system.
After selecting Always Dark option you will successfully apply th Dark Mode on your Snapchat Application.
How to get Dark Mode on Snapchat in Android?
As we already told that Snapchat didn't launch any inbuilt Dark Mode feature for Android devices so if you are an Android user then the process may be somewhat complex. So just follow the steps given below to enable Dark Mode on Snapchat on Android device:
First you have to enable your phone's Developer Mode.
Go to the settings and select the option Display from the list.
Now find teh option Dark Mode or Night Mode and Enable it.
Go back to the settings and select the option About phone from the settings.
Select Software Information, then repeatedly press the Build Number seven times. The Developer mode has now been enabled.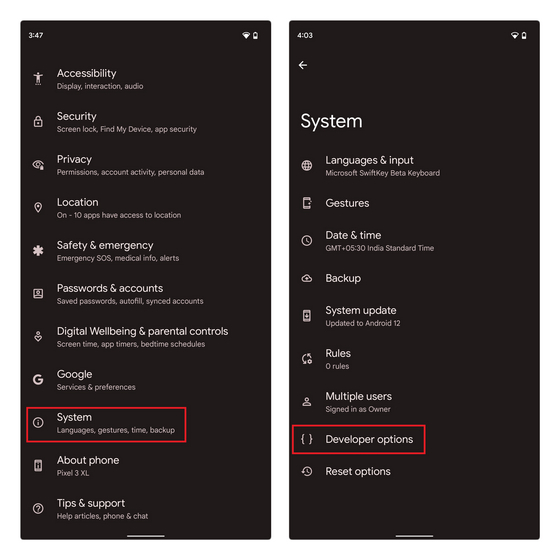 Again go to the settings and open the Developer mode anabled in your Anroid Device.
Find the option Force Dark Mode and toggle the button ON next to it.
After turning it ON your Snapchat will be enabled in dark mode.
Also Read: Easy Step-by-Step Guide on How to Make a Public Profile on Snapchat