Snapchat is a famous and one of the most used social media applications worldwide. Snapchat is famous for its unique features like Snap streaks and Bitmoji. But Sometimes users find these special features annoying and want to get rid of them. Most Snapchat users ask a common question: "How to get rid of 3d Bitmoji Selfie".
Snapchat's 3D Bitmoji is one of the best and most unique features of the application. You can design and edit Bitmoji according to your desires and personality. You can edit your Bitmoji by tapping or pulling down your profile card.
Also, you can edit your Bitmoji by updating it to Deluxe and can share your 3d Bitmoji on other social media apps and platforms. Most users show off their creativity by designing Bitmoji according to their desires and imagination.
But unfortunately lately many users are complaining about this feature and even wanted to get rid of this 3d Bitmoji selfie on their Snapchat profiles. If you're also the one who is looking for the same answer then read the following article.
What is 3D Bitmoji on Snapchat?
By tapping on the profile icon or pulling it down users can easily create and edit their Bitmoji avatar. You can also change the poses, clothes, and background of the avatar.
Snapchat's 3D Bitmoji is like a 3D image or hologram that users can edit and create according to their own desires. They can make the Bitmoji look like them or can even do many customizations. By upgrading the avatar to deluxe it can be further customized.
Snapchat users can bring their Bitmoji avatar to life by using Bitmoji selfies and lenses. Through the different lenses, the Bitmoji avatar will be able to play in the real world. You can also pinch in and out to resize it or press and hold on your 3D Bitmoji to move it around.
Can you Get Rid of 3D Bitmoji Selfie on Snapchat?
Long answer in short NO, you cannot remove or delete the 3D Bitmoji on Snapchat. Once you enroll or create your Snapchat account Bitmoji then there's no going back and you will not be able to completely remove or delete the Bitmoji.
But there is a way to unlink the Bitmoji from your Snapchat account. That will not permanently delete the Bitmoji but you can get rid of it for some time. By unblinking the Bitmoji, you will reset your 3D Bitmoji selfie to a generic 3D Bitmoji selfie.
In case you don't know how to unlink the 3D Bitmoji from your Snapchat account then follow and read the next section to get your answer.
How to Get Rid of 3D Bitmoji Selfie?
As we already taught there is only one way to get rid of the Snapchat 3D Bitmoji Selfie i.e. by Unlinking it. If you don't know how to unlink the 3D Bitmoji from Snapchat then follow the step-by-step guide below:
Open the Snapchat Application on your device.
Select the Bitmoji Option from the Top-Left corner of the screen.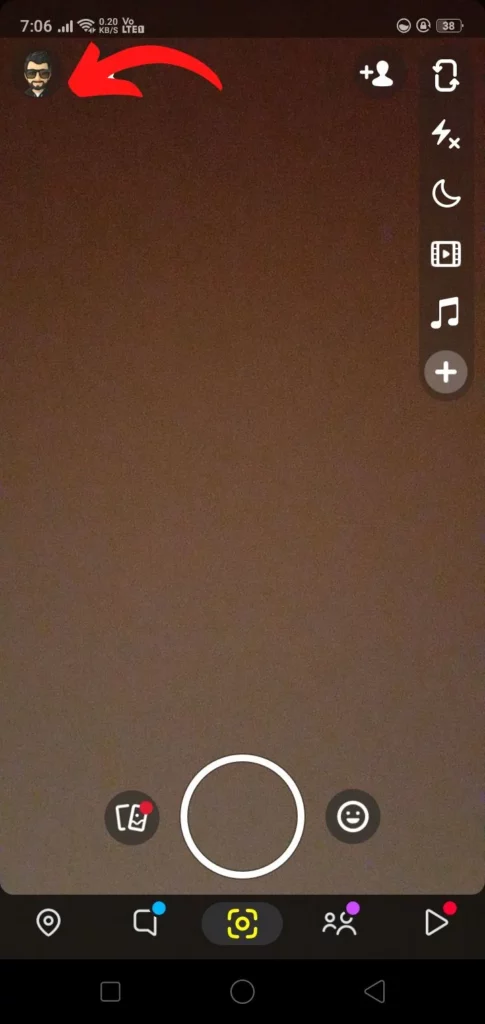 Now from the Right side of the screen select the settings option.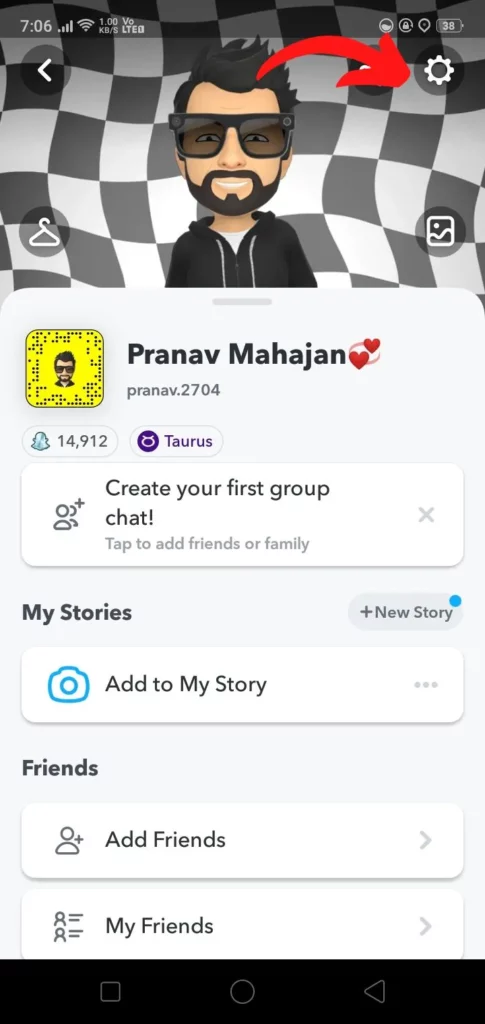 From the Settings options select Bitmoji.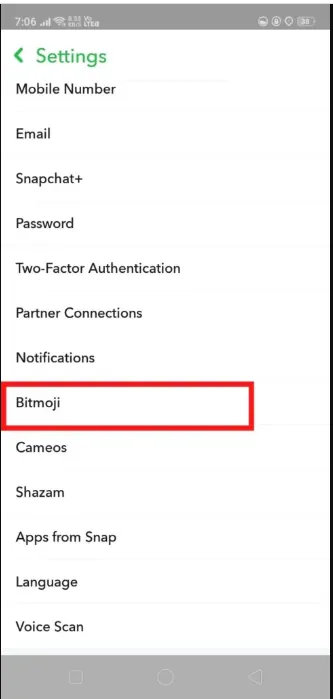 Scroll down your screen and select the option "Unlink my Bitmoji".
At last, from the pop-up menu select OK or Unlink.
Note: If you've created your Bitmoji using the Snapchat application then unlinking it will result in deleting your Bitmoji account. In short, you will not be able to retrieve your Bitmoji after you unlink it.
Conclusion
In the above article, we discuss "How to Get Rid of 3D Bitmoji Selfie on Snapchat". But in case you still don't understand the process and want our guidance then feel free to contact us anytime. We will try to reach out and help you as soon as possible.
Also Read: