Installing and streaming Mobdro on Roku TV is really a difficult task as you can easily install it on Amazon Fire TV but unlike Amazon fire TV stick Android capability Roku has its own OS. And you're restricted to install and use the apps that are only available in the Roku app store.
Therefore it is not possible to directly install the Mobdro app directly in your Roku TV station instead of you've to follow some steps to do so. In case you're also wondering how you can install the android app Mobdro on your Roku TV then you're at the right stop here we will tell you all about that.
But first, let's talk about the Mobdro app like What is Mobdro App? and What is the use of the Mobdro App?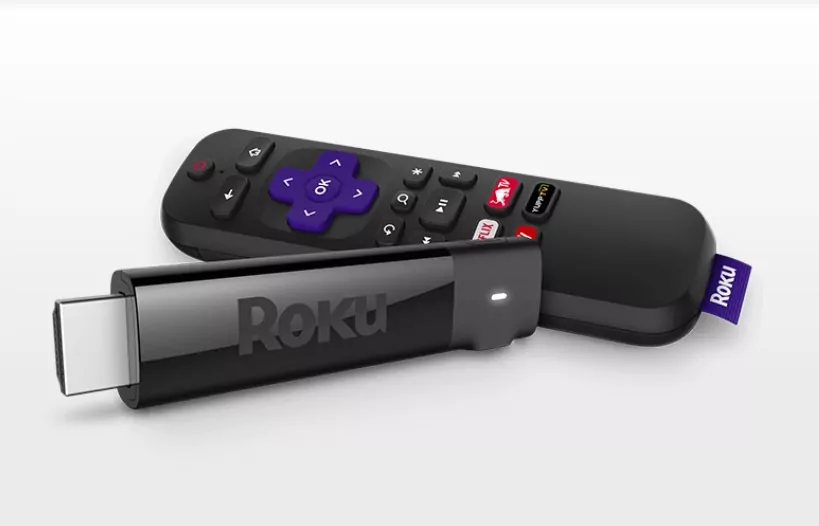 What is Mobdro App?
Well, the Mobdro app is an Android Application that brings you the best video streams available online. With the help of this app, you can easily stream online videos at any time on your android device. Not only streaming videos online Mobdro also features downloading of videos using which you can download videos offline and watch them without internet on your device at any time.
As Mobdro is an official android app that means you cannot get access to it on the Roku app store means to watch it on your Roku TV you've to screencast your Android device to your TV. And to do so you've t follow some simple steps and you can stream Mobdro on Roku TV for free.
But first, you've to download the Mobdro app on your android smartphone, and to do so you can follow the steps below.
Download Mobdro on your Android Smartphone
To Install Mobdro on your Android Smartphone/device you've to follow the simple steps below:
Go to the Mobdro download link on your Android device by click here.
Mobdro APK will start download on your android device wait for it to complete.
After completion of the download click on the open button showing on your browser screen.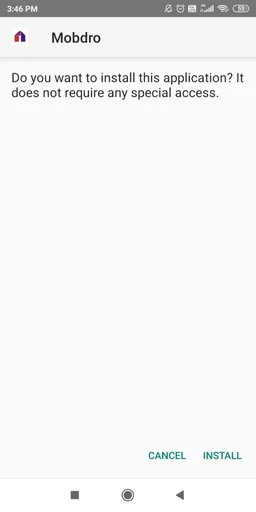 You'll be redirected to the app intallation screen, click on the Install button.
Atlast Mobdro app will get installed on your Android device successfully.
Stream Mobdro on Roku TV
Once you downloaded the Mobdro App on your android device you just have to know how you can stream and screencast the Mobdro app on your Roku TV and to do so follow the steps below:
Connect your Roku and your Android device with the same Wi-Fi network.
Now go to the settings panel on Roku TV.
Choose the Screen mirroring option under System on the list.
On the next screen sleect the option Screen Mirroring Mode.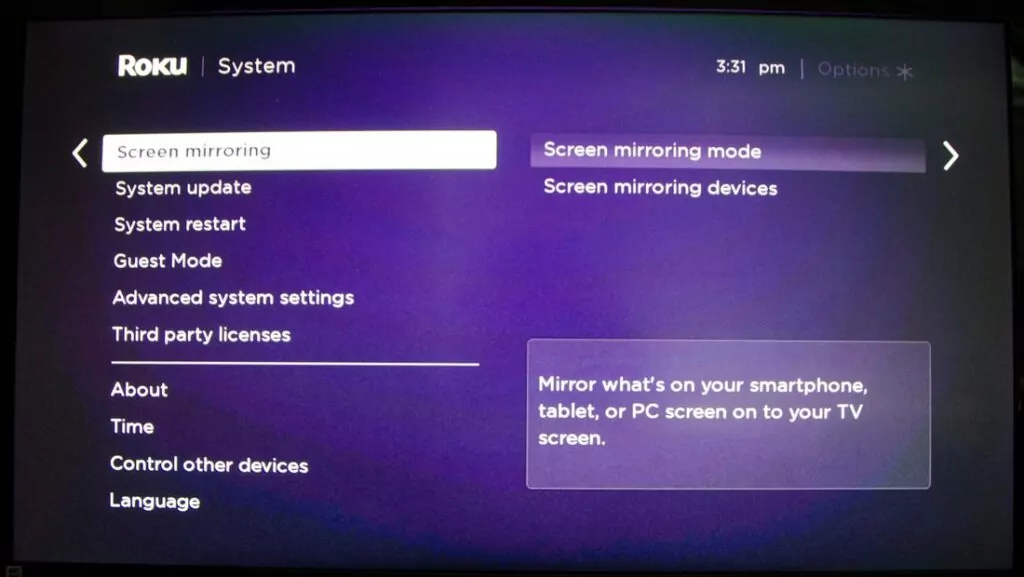 Now allow access to all the other devices to screen cast on Roku TV.
On your Android device open the Mobdro Mobile app you downloaded on your smartphone.
Head over to the Navigation Panel on the Android device and click on Cast.
After successfully connected the Roku and Mobdro app your smartphone will start casting content on your Roku TV.
Also Read: What does ConfigAPK App mean? Here's how to Remove it