It is necessary today that every single gamer use the Discord app for Audio conversations and more which makes Discord one of the most popular audio-centric social media platforms of the modern age. If you also use Discord and wondering how you can get an Invisible Character Discord name to hide your identity from others then you're at the right stop.
Here today we will tell you a Discord tip and trick using which you can get an invisible name on discord. Well if you're also interested in knowing how to get an Invisible Character discord name then read the full article.
Discord is a very popular app used by numerous gamers and users around the world to interact with other users while playing games and for other work. It beats many social media apps like Twitter Spaces and Clubhouse. And now Discord can be found in every device of a person like PC or a smartphone.
Discord really offers numerous tricks and helps you to protect your privacy and the one useful trick is to hide your name or use invisible characters on discord to make your name invisible. In this guide, we will elaborate on how to hide your discord name or get an invisible discord name just follow the steps we explain below.
What is an Invisible Discord Name?
As the name suggests invisible means having an invisible or blank username on the discord server that means your username will not be able to be seen by other users and people on discord. This feature is mainly used by discord users to hide their details like names from the other users.
While your name will be invisible still other users can get access to your profile picture and avatar but cannot able to see your discord username. Having an invisible discord name has its own advantages and disadvantages but still if you wanted to get an invisible discord name then follow the guide given below.
What is an Invisible character?
Invisible characters are special characters that can not be displayed by Discord. Using these special or invisible characters you can easily make your discord name invisible. All you have to do is just copy and paste this special character on your discord name and make your discord name invisible.
Special Character:  ˞˞˞˞˞˞˞˞˞˞˞˞˞˞˞˞˞˞˞˞
How to get an Invisible character Discord name?
Now let's move to the main topic and discuss how you can get an invisible name on your discord server. To get an invisible discord name just follow the steps below:
Discord on PC:
Open the Discord app on your PC or Web browser.
Sign-in to your Discord Account.
Scroll down and click on the icon below indictaing "User Settings".

You will get redirect to my account menu, select the option "Edit" next to the username in the middle of the screen.
First blank the username text field and paste this "˞˞˞˞˞˞˞˞˞˞˞˞˞˞˞˞˞˞ " Special character Tilde in the blank username textfield without any spaces.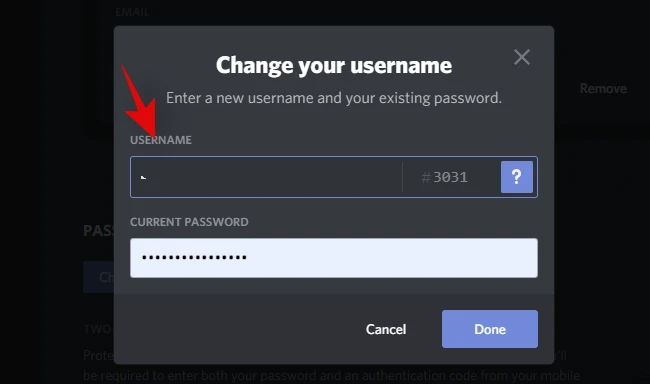 Now atlast click on the done.
Check if your discord name is showing or is invisible.
Discord on Smartphone (IOS/Android)
Open the Discord app on your Smartphone.
Sign-in to your discord account.
At the top left area tap on the menu option indicating by three lines.
Now tap on the three dots menu on the right top side of the screen.
Select the option "Change Nickname".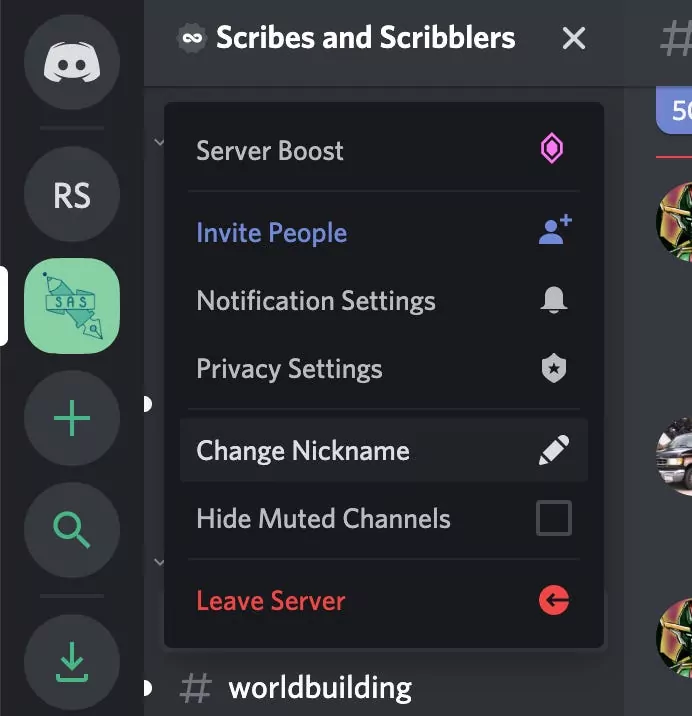 Paste the following special character "˞˞˞˞˞˞˞˞˞˞˞˞˞˞˞˞˞˞˞˞ " (tilde) without any spaces into the text field.
Save the Nickame and check if your name gets invisible or not.
Also Read: How to Install and Stream Mobdro on Roku TV