This Tuesday we heard one of the biggest announcements from the biggest online product selling website Amazon CEO in which he declares that he will be going to step down as Amazon CEO in the third quarter of 2021. Jeff Bezos to Step Down as CEO post is one of the shocking and greatest news of all time as we all know that Jeff Bezos founded the online bookselling company Amazon.com 27 years ago later on which becomes biggest and largest online shopping website by which today Jeff Bezos be counted as the world's richest man.
The company just make another record by reporting its third consecutive record profit and quarterly sales above $100 billion for the first time which is huge for any company or even dream for many but Amazon is the largest and greatest online shopping website that could make such records. According to IBES data from Refinitiv, it is stated that the net sales this time rose to $125.56 billion which was estimated to be $119.7 billion results in becoming the largest online retailer.
As per the reports after the retirement of the current CEO of Amazon going to take place in the third quarter of the year, the current cloud computing chief Andy Jassy is going to be the next chief executive officer (CEO) of Amazon. In 1997 Jassy joined Amazon with an MBA degree done from Harvard Business School. After he appointed by the company he found Amazon Web Services (AWS) that he grew up with the cloud platform that now has been used by millions of users.
Also Read: MI WIRELESS CHARGING AIR CHARGE HAS BEEN UNVEILED BY XIAOMI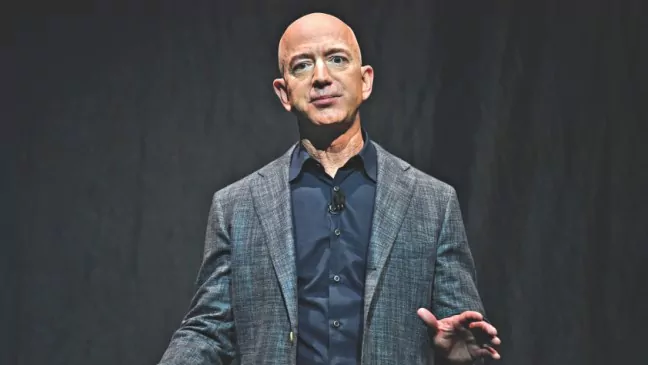 Jeff Bezos to Step Down As CEO
A note posted by CEO Bezos on Amazon website for its employees in which he stated that "As Exec Chair I will stay engaged in important Amazon initiatives but also have the time and energy I need to focus on the Day 1 Fund, the Bezos Earth Fund, Blue Origin, The Washington Post, and my other passions." Also, he added to the note "I've never had more energy, and this isn't about retiring."
Chief transformation officer at Mindshare Worldwide, Tom Johnson said "Tommy to be chosen as CEO of Amazon will lead in underscore of the importance of the web services that will take place in the future". Meanwhile, he also added that "Jassy's background in steering AWS shows just how the top of mind those services are to Amazon's business strategy. It'll be interesting to see how that affects their strategy and balancing that priority with a growing ad business and the commerce behemoth".
As the time of corona outbreak just slow down but before when there is no retailer shops are open at that time Amazon come in front of us as the largest online retailer company which thereby leads to the Appointment of 400,000 new workers and posts about back to back consecutive record-breaking performance.