Are you looking for kmp external codec libvlcjni.so cpu arm64-v8a downloads to run specific media? If yes, then you are in the right place. I will provide you with the latest KMP App Custom Codec. Now let's begin!
First, we have to know what is Kmp external codec.
What is the KMP external codec?
Well KMP (K-Multimedia Player) is a media player like VLC, Windows Media Player, etc. But if you want to run specific media files on KMP Media Player then you need a special kind of script or code known as codec.
It also supports 3D format videos and in March 2014, the KMPlayer Mobile App was launched for Android and iOS phones. Cloud KMP and KMPlayer for Mac are currently under development.
KMPlayer has several advantages compared to other players, which make it one of the most reliable software tools for playing video and audio files.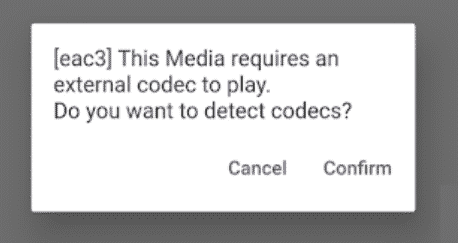 The player has its own internal codecs; it runs on low CPU computers; it is equipped with both internal and external filters; it prioritizes and selects codecs across the operating system due to the DirectShow merit system.
Users benefit from various options, such as setting audio and video effects, selecting as favorites certain parts of a video, changing the skin, slowing down, or increasing playback speed, and diversity of configuration options. (Source)
How to Download kmp external codec libvlcjni.so cpu arm64-v8a
To Download Kmp external codec libvlcjni.so cpu arm64-v8a Follow These Steps:
Extract the zip to find a .so file.
Go to the Downloads folder in your main storage and create a folder called "KMP"
Move the .so file to the KMP folder.
Update the settings in the KMP app – make sure you have checked the External codec use
Now, restart the KMPlayer app, and enjoy your video.
If your KMP Player is not working then restart your mobile and everything will fix.