Are you an Android user and found an app named AppLinker in your applications list. If so then maybe you're thinking of what exactly this AppLinker app is or is it safe to keep such an app on your android device. If so then you're at the right stop here we will be going to tell you everything you need to know about the AppLinker Application on your mobile device.
It is quite common for android devices to come with numerous pre-installed applications that users are unaware of but these applications are really important for your device as many functions are performed through them like opening or reading the app's data.
AppLinker is also a pre-installed application that can be found on your android devices. This app is very important for your mobile device to work properly so we recommend you to keep this app on your mobile device for a smooth working.
But in case you're still wondering about some ways to uninstall the application then let us tell you first that once this app is uninstalled it is quite difficult to activate it again. And the process of uninstallation is also quite different from other third-party apps. Uninstallation can only be done through the App Remover or with the USB Debugging method.
What is the AppLinker Application on Android?
There are many applications that are pre-installed on android devices to help run and read the data from several different software and websites. AppLinker is one of them that you can easily find on Samsung devices and Android devices pre-installed.
You can also find the application with com.sec.android.app.applinker the main work of this app is to open and run a webpage when a link is clicked on an app. Also, this app will allow an app to open directly if a current webpage includes the app.
This is one of the must apps on the phone so we recommend you not try to mess with it or try to uninstall it. With the use of the app, you will easily open and run the app without going to the app drawer and opening the app that is mentioned on the webpage.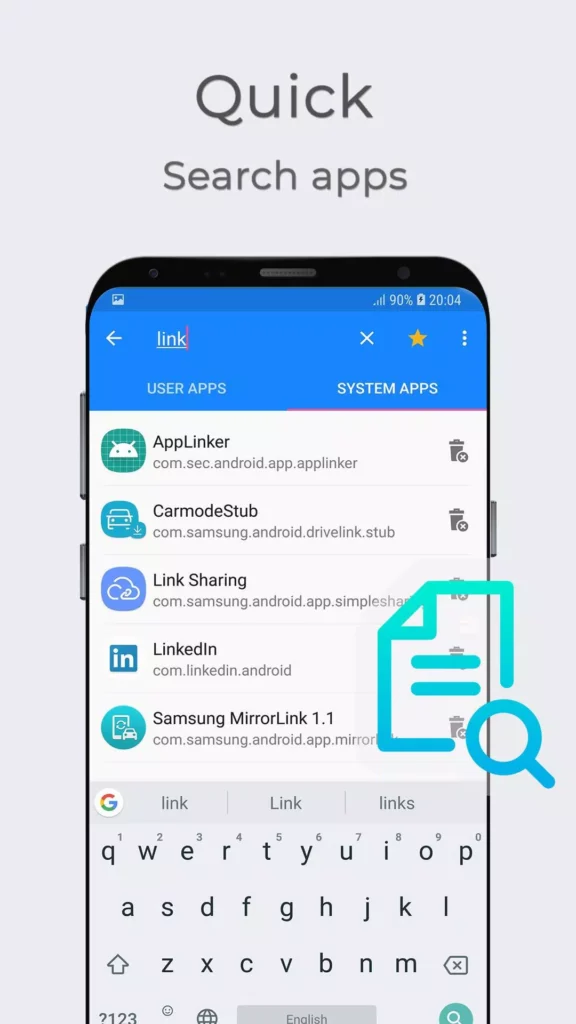 What Permissions does this app have?
As you all know applications on your phone require some permissions to work properly. So if you're thinking of what permission does this app needed to work then below is the answer:
Phone Permission: This allows the app to read the phone status, change the phone state and identify the identity of the phone.
Storage Permission: This allows the app to read and modify the USB storage of your phone.
Is it Safe to keep the AppLinker application?
This is one of the most common questions users ask as many think that this application is some kind of virus or bug. But it is a totally safe app that is developed by the Samsung Electronics Co., for their Samsung Android phones.
There are many android pre-installed apps that help you with your daily tasks and AppLinker is one of them and is an important app. So we cannot enlist this app as a virus in particular virus apps lead to several downfalls in performance and show errors while running them but as for this app none of the cases can be considered.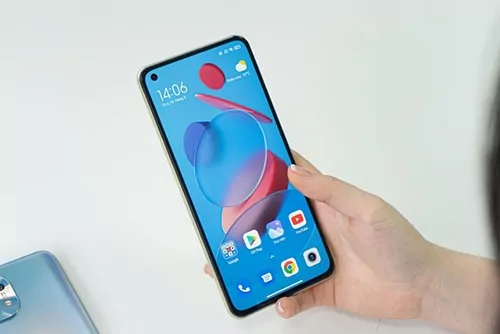 How to Uninstall AppLinker on Android?
We suggest you not consider deleting such a useful app from your android phone but if still you're facing a problem and decided to delete the application then we have two easy methods to do so. As you know the pre-installed android applications can't be deleted like other third-party apps you have to do some little tricks to delete such apps.
So if you don't know how to delete the AppLinker then follow the uninstalling guide below:
#1. Delete using System App Remover
By this uninstalling method, you can uninstall the app permanently easily but still, there is a risk as you first have to root your smartphone, and the wrong method can shut down your phone permanently. So we recommend you to read the guide and root phone carefully. After successfully rooting your phone follow the steps below:
Download System App Remover on your smartphone.
Launch the app and search com.sec.android.app.applinker.
Now locate the app and click on uninstall option and confirm your choice.
#2. Delete using ADB
For this method, you need a Windows PC. By using ADB on your PC you can directly command your android phone for several different tasks. Follow the steps below to do so:
Go to your phone settings and select the option System>About phone.
Now tap on the build number 7 times to activate developer mode on your phone.
Go back to your phone settings and open the developer mode menu.
Find and enable the option USB Debugging.
Download ADB software on your PC.
Extract the ZIP file you downloaded and open the folder.
Press and hold the shift key from the keyboard and right-click on the blank area from your mouse.
Select the option "Open Powershell Window Here".
Now enter the command:
adb devices
Using a USB cable connect your android phone to the PC.
Check your phone for a USB debugging notification click on it and tap the OK option to allow it.
Again enter the same command:
adb devices
You will be able to see your phone's serial number on the window.
Enter and run the command:
adb shell pm uninstall -user 0 com.sec.android.app.applinker
After that wait for a few seconds and the app will automatically uninstall from your android device.
Conclusion
With this now it's time for finishing the article hope you find some genuine information which may help you to understand the AppLinker application properly. In case you have any questions regarding this topic you can contact us anytime through reaching our Contact Us Page.
Also Read: What is MIP: 67 Error? How to Fix it?