Many of you may be wondering about What is YouTube Snapshot 2021? and How can you check or see yours? if so then read the following article here we will tell you everything you need to know about YouTube Snapshot 2021.
As the year is about to end almost every service and media platform creates a compilation of the activity that the users have done in the year like Likes, Posts, and choices. This feature gives their users a summary of things they have done in the year.
Before YouTube shows its users the YouTube Rewind feature but this year Platform introduced a new YouTube Snapshot 2021 feature. But what exactly is this feature and how you can see or watch yours.
Well to know about it more read the following article you will get answers of all your questions regarding this new Feature.
What Exactly is YouTube Snapshot 2021?
Well to be honest the YouTube Snapshot is just like the YouTube previous feature called "Channel Recap". The new YouTube Snapshot is an updated name to the YouTube old feature that allows users to view very informational data about their channel from the past year like Views and Watch time.
There are certain things that the YouTube Snapshot features tell about the user's channel but from all these the two main things that this feature tells are the total amount of time people spent watching your videos and your total number of views on your videos.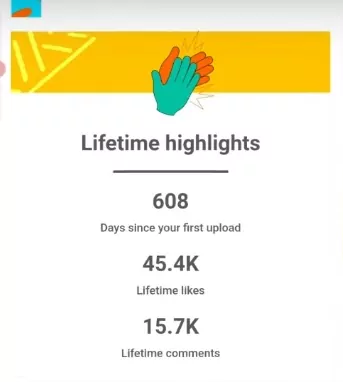 There are more things also like if you scroll down a little you can also find which countries your viewers are watching your videos from, the total number of comments, and the month in which your channel got the most views.
Not only this there is also a section called "lifetime highlights" in which you can see that how many days have been since you posted your first YouTube video on your channel, how many likes are there on your channel, and how many total comments are there.
How to see your YouTube Snapshot?
Now if you want to check your YouTube snapshot there are mainly two ways to do so. First, you can go through your Email account and check for a mail from "YouTube Creators". When you will open the email you will see a big 2021 written on it and the love from YouTube.
After going through the Mail at the bottom you will see your "YouTube Snapshot 2021". There you can find all the useful insights about your YouTube channel and your YouTube videos. If you don't get your YouTube email yet then you've to wait for some time until YouTube officials send you an Email.
Another way to go and check your YouTube Snapshot is by opening YouTube on the browser of your device. Sign in to your YouTube account and go to your channel there you will see a bar at the top saying "Your 2021 year in review is here."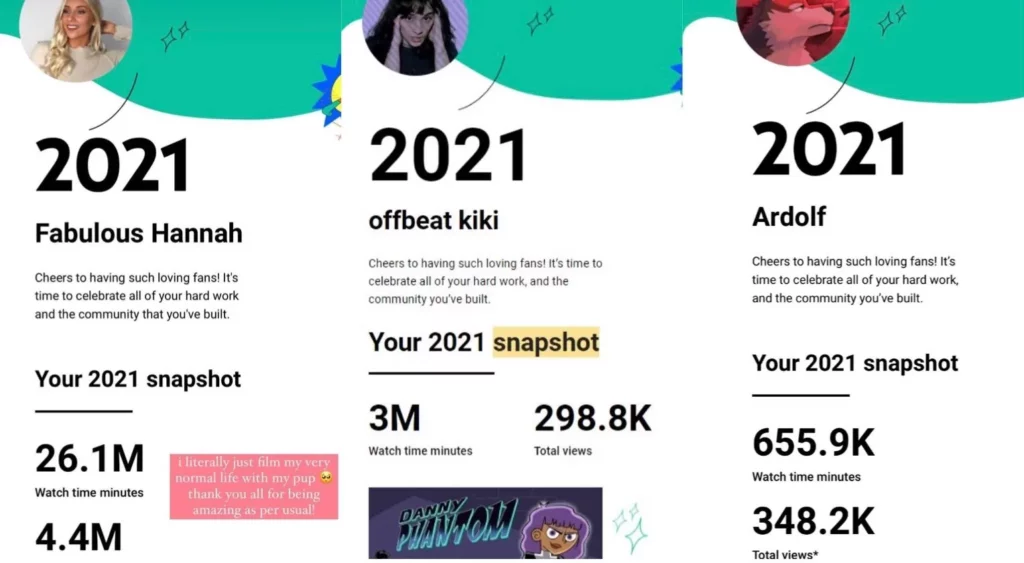 By going through this bar you can check out your Snapshot and get all the insights you want to get like total views, and total view time.
Why can't you see your 2021 Snapshot?
Well, let me tell you one thing that maybe it is possible that you don't get a message or will get to see your YouTube snapshot 2021 right now. As in the recent Twitter post, YouTube reveals that the feature is still in development so it is not available for everyone right now.
In their post, they said "This feature is still in the process of being rolled out, so it might not be available to everyone just yet. In the meantime, you can check the eligibility requirements & how to find the 2021 Recap here: https://support.google.com/youtubemusic/answer/11418178…. Let us know if it's something else."
So you just have to wait for some time to see your Snapshot. There's nothing you can do about this except wait.
Watch YouTube Escape2021
Along with Snapshot, YouTube also release a new yearly roundup Livestream called "Escape2021." This feature will replace YouTube's old YouTube Rewind feature.
The new YouTube end-of-year event has three parts and begins on December 16th at midnight ET on the official YouTube channel. It is a 24-hour interactive Livestream featuring the year's biggest YouTube creators and musicians.
So if you want to watch it you can go through YouTube and there you can find it out and watch the YouTube Escape 2021.
Also Read: How to go Frame by Frame on YouTube 2 Easy Ways to do so