Roku is one of the most famous and used streaming players used by millions of users. With the millions of users, there are many issues also that users may face while using the Roku Streaming Stick and one of the common issues is Roku Low Power or Insufficient Power Issue.
If you're also the one who is facing the same Roku Low Power Issue then you're at the right stop here we will tell you how you can fix this Roku problem easily by yourself. Just keep reading the following article and you will get your answers soon.
This Low Power issue is most common for users who plugged their Roku device into the USB port of their TV. If this is the same case with you then we recommend you to switch or buy a new Roku Power Cord or Adapter instead of plugging it into your USB TV.
In short, if we have to conclude why this problem is occurring with your Roku Streaming stick then we can say it is all because of your TV. As you plug in your Roku device using USB on your TV and your TV isn't able to provide sufficient power to your Roku. So we recommend you to switch your Roku Device in socket directly with the use of a Roku Power Adapter.
If you don't have one just buy it from the market. After plugging in your Roku streaming stick directly to the socket, The Roku device will suck out sufficient power needed for it to run and you will no longer get the error message saying "Roku Low Power/Insufficient power".
You can read all the fixes of your Roku Low power Issue below.
Also Read: How to Install and Stream Mobdro on Roku TV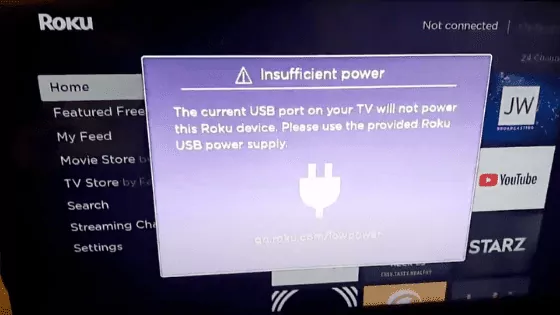 How to Fix Roku Low Power/Insufficient Power?
Below are two easy and simple ways to fix the Roku Low Power issue:
Fix #1. Connect Roku using Power Cord
One of the easiest and simplest ways to fix the Roku Low Power issue is by directly connecting your Roku Streaming device using a Power cord or adapter. By this, your Roku device can get sufficient energy instead of connecting it with your TV USB port.
While buying a Roku Streaming stick you will get a Roku Adapter free but in case you don't get it or your Adapter is dead then we recommend you buy a new one to solve the problem.
But one thing is to keep in mind while buying a new Roku Adapter and i.e. to buy an original adapter and also charging cables have to meet the exact power specs for the device they're powering or they won't work.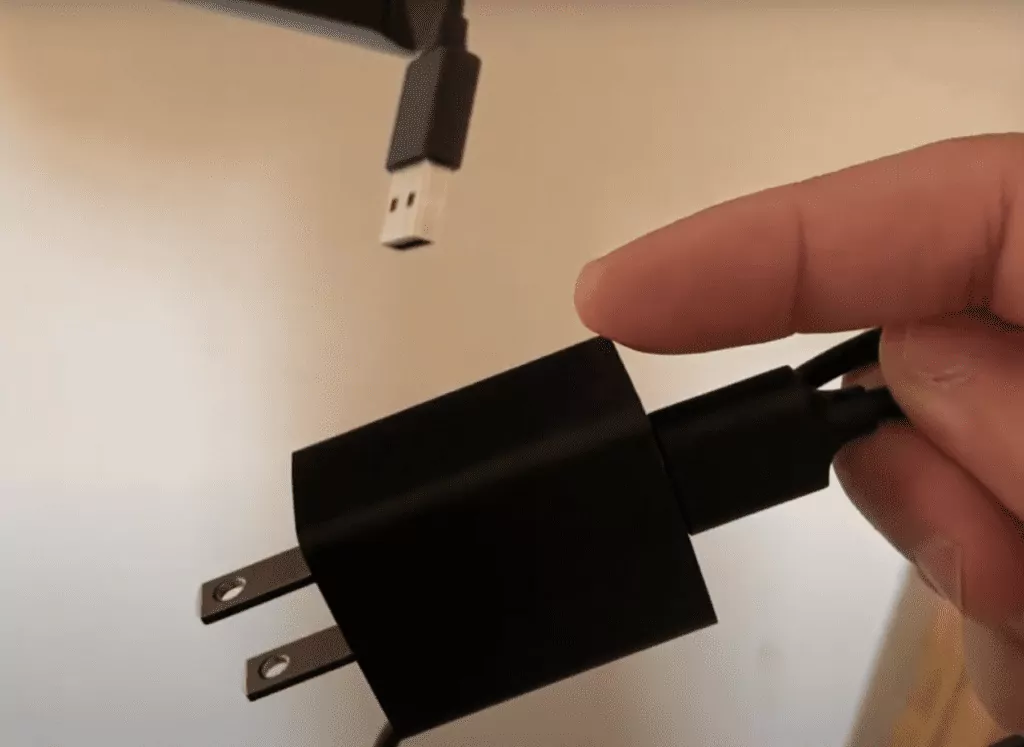 Many users buy a cheap adapter without matching the power supply but then afterward they regret it as using the wrong adapters and cable can result in many problems. So we recommend you buy an original power adapter with a matching supply so that your Roku Streaming device works properly.
Fix #2. Try Plugging Roku to Different USB Port
Another way to solve your problem is by plugging your Roku Streaming stick into a different USB port of your TV. There may be a chance that the USB port you're using for your Roku isn't able to send enough power to your Roku device.
So if this is the case then you can try changing the USB port if another port is all ok then your Roku device will be able to get enough power supply and you won't get the error saying "Roku Low Power/Insufficient Power".
How to Know if your Roku has a Low Power Issue?
After knowing the solutions now the thing that matters is to know if your Roku has a low Power Issue or not. And if you don't get how to know about it then read the below guide and you will get to know.
There are many signs that show us that Roku is Low Power or isn't getting enough power. Below are some signs to know about it: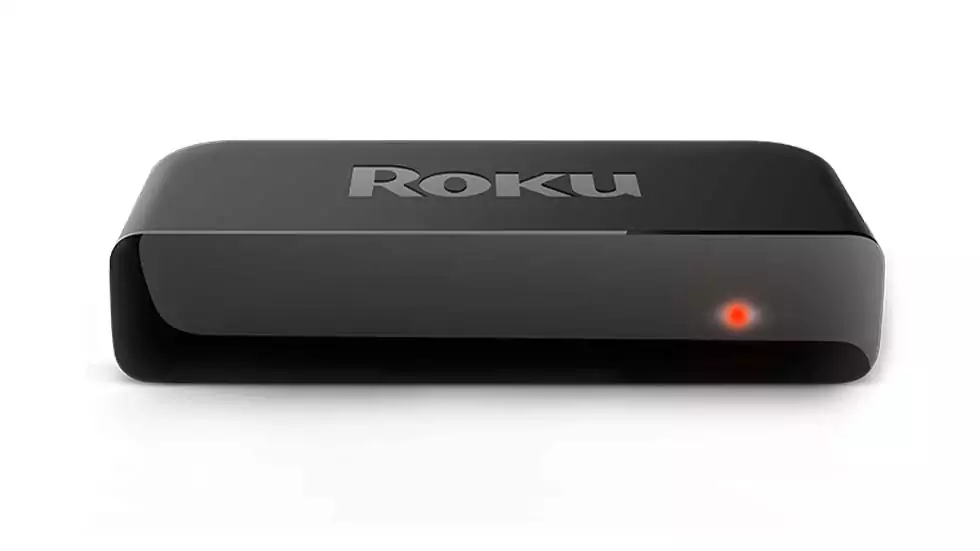 A Pop-up Message will appear on your screen saying "low power" or "insufficient power" alert.
The LED Light on your Roku Device will start to blink Red. Normally this LED light is white or Off Altogether but when LED starts blinking Red that means your Roku Device is low in Power.
Another way to indicate that your Roku is Low Power is by looking at the behaviour of the device like if Roku is constantly crashing, is unstable and just generally unpredictable then that means your Roku device is low powered or isn't getting sufficient power.
Conclusion
As for the last few words, Roku is one of the best and most used streaming devices around the world. But there are many issues faced by users and one of the common issues is the Roku Low Power problem.
If you're facing the same problem then you can read the above article and solve your issue simply and easily.
Also Read: How to Connect Roku to WiFi without Remote