Snapchat is one of the most popular social media applications in the world. With millions of active users, the app has become one of the best and most used social media applications. Snapchat is known for its Snap streaks and Snap scores that users maintain to show their bond of friendships. But do you know how often do snap scores update?
Well, this is one of the common and most asked questions by Snapchat users. So if you're also the one who is looking for the same question and want to know how often do snap scores update. Then read the following article here we will be going to cover the topic regarding the Snap scores and will try to cover all your doubts in this article.
But before starting to discuss the Snap Score Updation let us first discuss what is Snap Score below.
What is Snap Score?
If you're a Snapchat user then you definitely know about the Snap scores concept. But if in any case, you don't know about it then read this section and you will get your answers clearly about what is Snap Score.
In simple words, we can explain the Snapchat Score as a combination of the number of Snaps sent and received by you on your Snap account. Snapchat adds one point to your Snap score when you send a snap to a friend and adds another one when you receive a snap.
But the thing that is to be notable is that the Snap score does not increase with your Snapchat stories. It is further calculated as the number of activities that you do on the Snapchat application.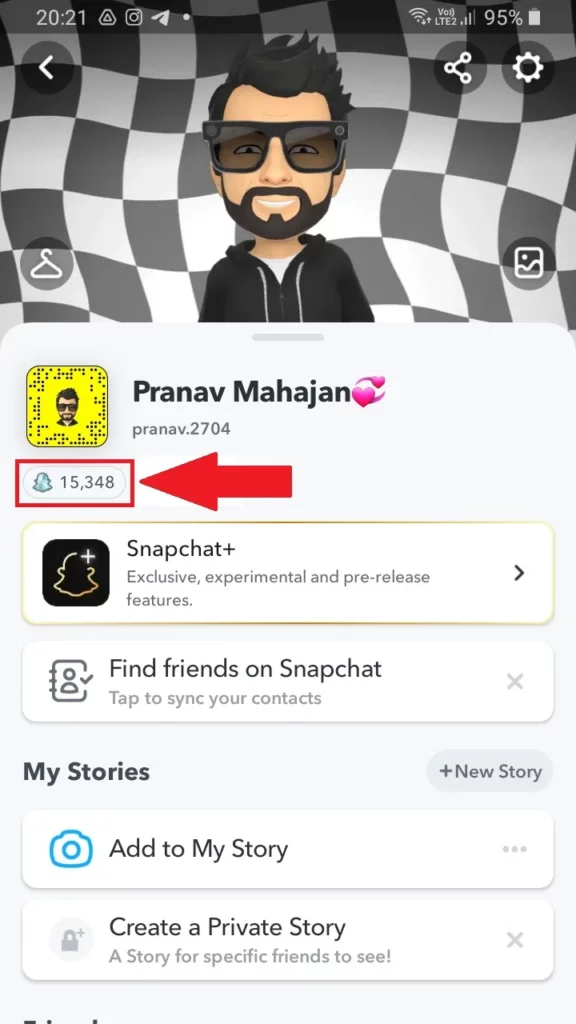 How Often do Snap Scores Update?
Now that we have talked about the Snap Score concept let's start discussing the main topic i.e. How often do Snap Scores update? Well, the answer is simple as we already told you that your Snap score will increase every time you send or receive a Snap.
But the real deal here is that the update time may seem different sometimes for other accounts. Like you will see your updated Snap score instantly after sending or receiving a snap. But when you will see another person's account you will see that the snap score doesn't increase or update.
The update may take several minutes or hours for other accounts. The main reason behind the delay is to hide the user's online status and activity. The time may lie anywhere between 5 minutes to a day or so.
In case you need to try refreshing the snap score. Then the simple process to do so is by closing and reopening your Snapchat application.
Why is Someone's Snap Score Not Changing?
If you're stalking someone's account for a couple of days and have noticed that their Snap Score hasn't increased a bit. Then there can be a couple of reasons behind this. Some of the main reasons behind the unchanged Snap Score can be:
They have removed you from their Snapchat friends list.
They have not added you back as a Snapchat friend.
They are not using Snapchat.
You're blocked by them.
As we all know the Snap score only increases when there is activity on your snap account. So it is necessary for you to send and receive snaps to increase the snap score. So if you're doubting that someone's Snap score hasn't increased then there can be any reason from the above list.
Can You See Who Checked your Snap Score?
The answer is a simple NO. No, you cannot see or check who has seen your Snap Score or stalked your Snap Score. Snapchat safeguards the privacy of its users and doesn't disclose any information regarding the checking or stalking of an account.
Snapchat does not have any feature to tell its users when someone visits their profile or checks their Snap scores. Also, you can only check the snap scores of the users who are added to you. You can check someone's Snap score without any worry as Snapchat doesn't notify the person about it.
Conclusion
In the above article, we discuss the topic of "How often do Snap Scores Update on Snapchat." But in case you still have any doubts and want our further guidance then feel free to contact us anytime. We will try to reach out and help you as soon as possible.
Also Read: How to Send a Snap to Everyone at Once 2022?